Focus on Material – LINEN
One of the aspects that characterizes all Scandinavian Design is its' close connection to the raw materials and the textures found in them. Therefore we are starting a series of blog posts that focus specifically on these raw materials.
We will explore what characterizes the materials and what makes them stand out from others. Then we'll look at how it's made and what types of finishes or alterations that are available. In this first post we will focus on LINEN, which is one of my favorite textures of all times.
So let's dive right into it shall we?
For full disclosure. As an Amazon Associate I may receive a small commission for qualified purchases through some of the links provided.
What Characterizes the Material?
Linen is a fabric that is usually characterized by its beige-ish- grey color (in its natural state) and a coarser weave than for example cotton. It is a very durable fabric that is often recognized by its' "nodes". This is what adds the coarser looking texture of linen together with the cross sectional weaving pattern that's used when producing it. Linen feels crisp to the hand when touching it, and has a stiffness to it that makes it less elastic than other fabrics. This is also what makes linen wrinkle more easily, which is one of the characteristics I love the most about it. It adds such great texture and a "down to earth feel" to any space. Also, the more you wash it the softer it gets.
Stonewashed or not?
A big trend when it comes to linen is the washed out look in both color and texture. This is achieved from a procedure where the fabric is literally washed in a bath of pumic or vulcanic stones. Hence the word "stone washed linen". This is done to loosen up the weave and soften the fabric, and gives it that gorgeous soft and informal feel that really makes it stand out.
How to Use and Style Linen
If you want to dive deeper into how to think when adding linen to your home, and how to make sure it goes well with the rest of your home, we have written about that too. Click here to read our article on 5 Easy Steps to make Your Home Scandinavian. Click here to read our article on 7 Simple Steps to a Scandinavian Bedroom.
Recommended Picks
Here are some of the linen brands we have personally bought, loved and highly recommend.
Simple & Opulence – This is what we currently sleep in. It's a Beautiful stonewashed linen bedding set from Amazon with buttons made out of coconut shells. It has a really good price point and I Highly recommend them! Find this set on Amazon here.
H&M Home – We absolutely love these and in Sweden I bought them in 3 colors. HOWEVER, the H&M Home collection in America doesn't carry them. This is so sad, but if you're in Europe you might be able to find them.
How to take care of it
Linen is really easy to take care of. It has a high resistancy to dirt and stains and a low lint or piling tendency. It can withstand high temperatures and be both dry cleaned, machine washed, or steamed. Another thing that's great is that because it is not made from animal fiber linen fabric is not at risk for being damaged by clothes moths or carpet beetles.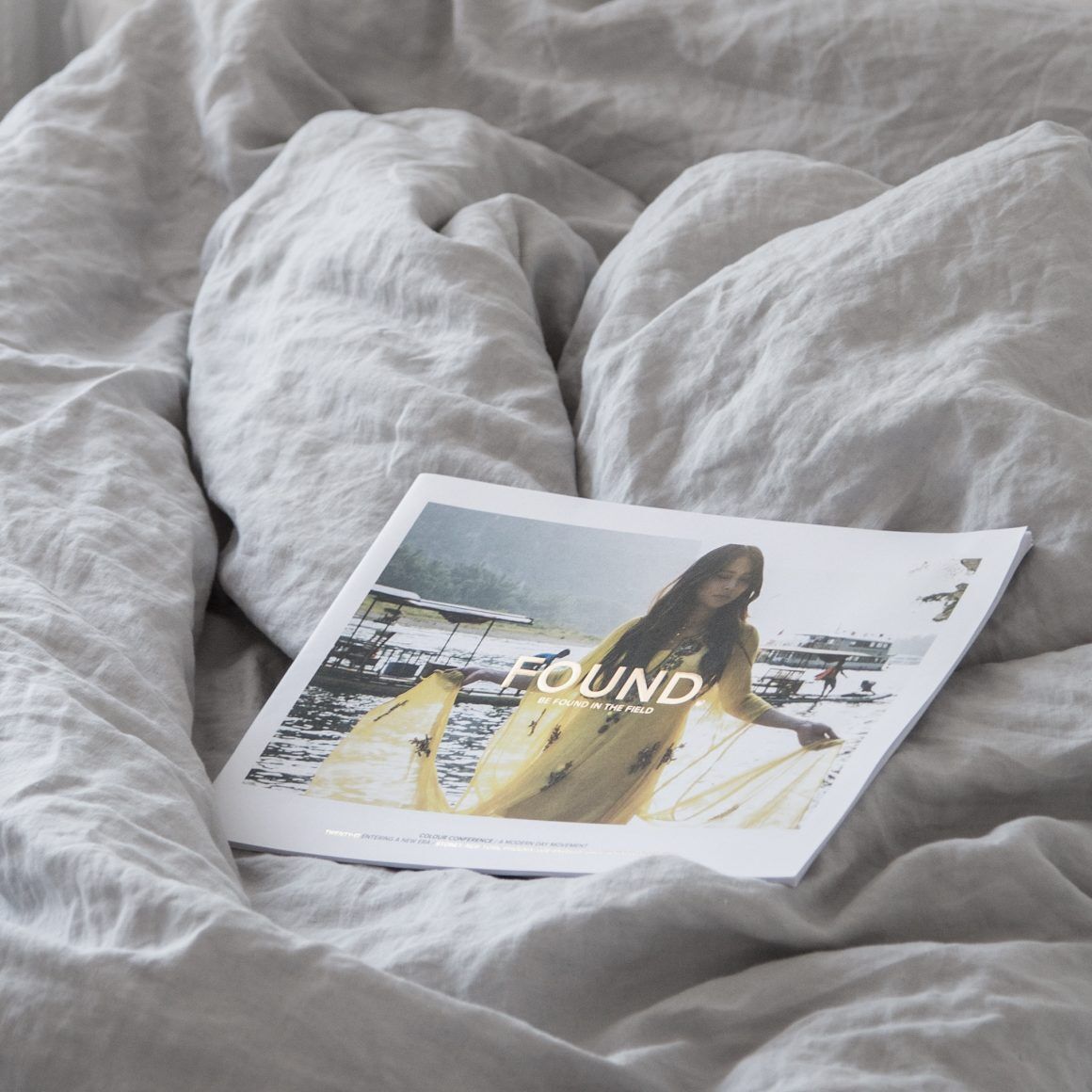 How it's made
Linen is made out of the bast fiber from flax-plants, one of the oldest fibers known to mankind. In fact, the first signs of established linen factories even dates back 4000 years ago in Egypt. Flax is grown in many parts of the world, but the highest quality sources for flax today comes primarily from Western Europe and Ukraine.
Flax is an annual plant which means you have to replant it each season.

The 7 steps of turning flax into linen
There are 7 steps in the process of growing and making linen from scratch:
Flax seeds are sown in early April.
The flax plant grows to its' full height in 3 months so it's ready for harvest in July/August. You harvest it by pulling it up by the roots to not lose any precious length of fiber
Then the flax plant needs to soak in water for 2 weeks for the fiber to soften and stick together so that it doesn't break. This step is called "rhetting".
The next step is to take it out of the water and spread it out so it can dry. This takes about 10 days.
In mid September it's time to gather and and bundle the flax in stooks for 5 days.
The next step is known as "scutching". What it does is it breaks down the fibre and removes all impurities from the raw material. You do this by removing the woody parts of the stalk by crushing the stem between two metal rollers
The last step is to prepare the flax to eventually be spun and turned into a linen thread. This part of the process is called "heckling". What's happening here is that the shorter fibers are removed with a heckling comb which leaves us with only the long fibers. These long fibers are the ones who then will be spun into a thread that is eventually used to make linen fabric.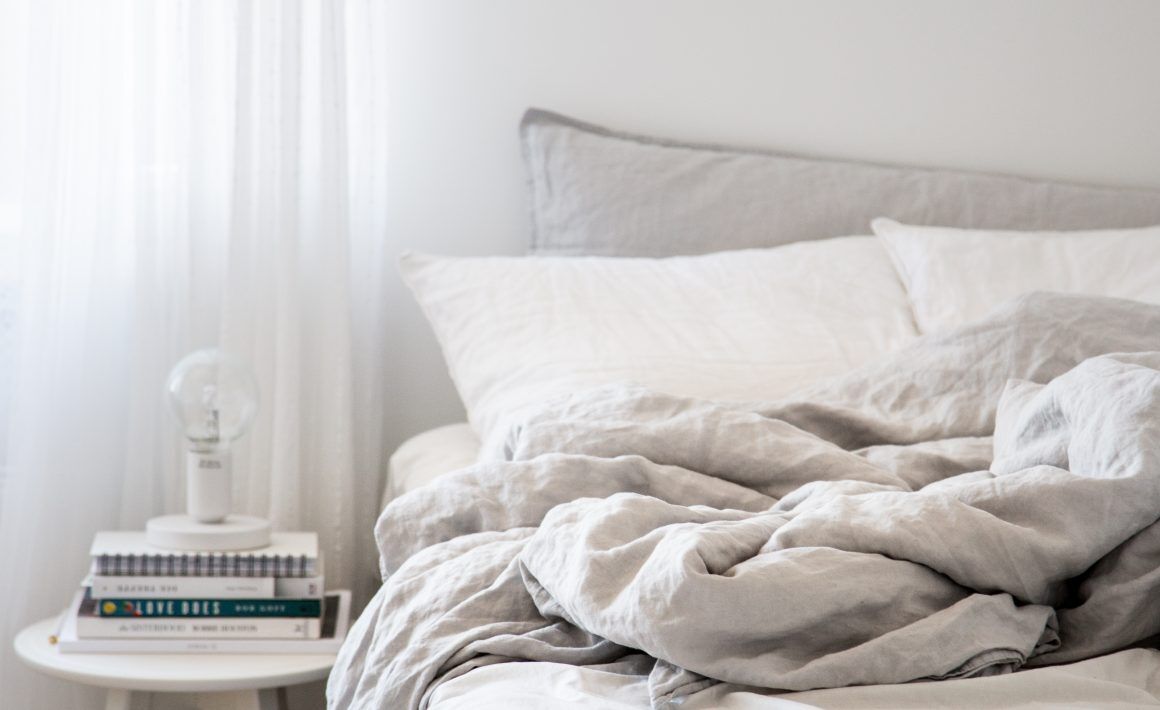 A personal story
As I researched this post with a focus on linen I came to realize that throughout all of my childhood I grew up surrounded by flax fields and I didn't even know it. I have countless images of fields of flax-flowers and buds in my personal photo gallery because I always loved how the flax buds looked. I even did a wedding photoshoot for one of the couples that hired me as their photographer in a flax field once. Little did I know that those plants actually make my favorite fabric of all. Isn't it fun when things come full circle like that?!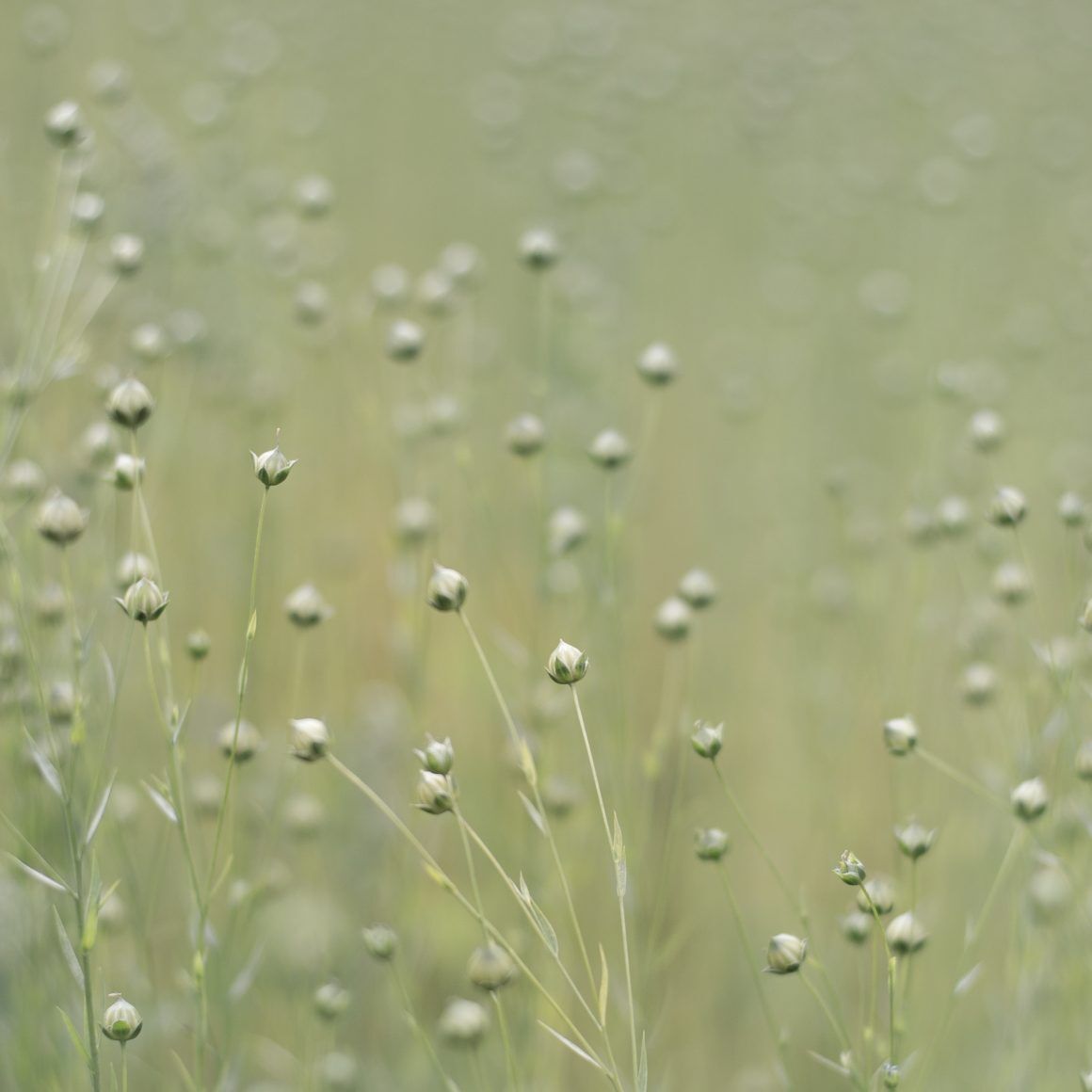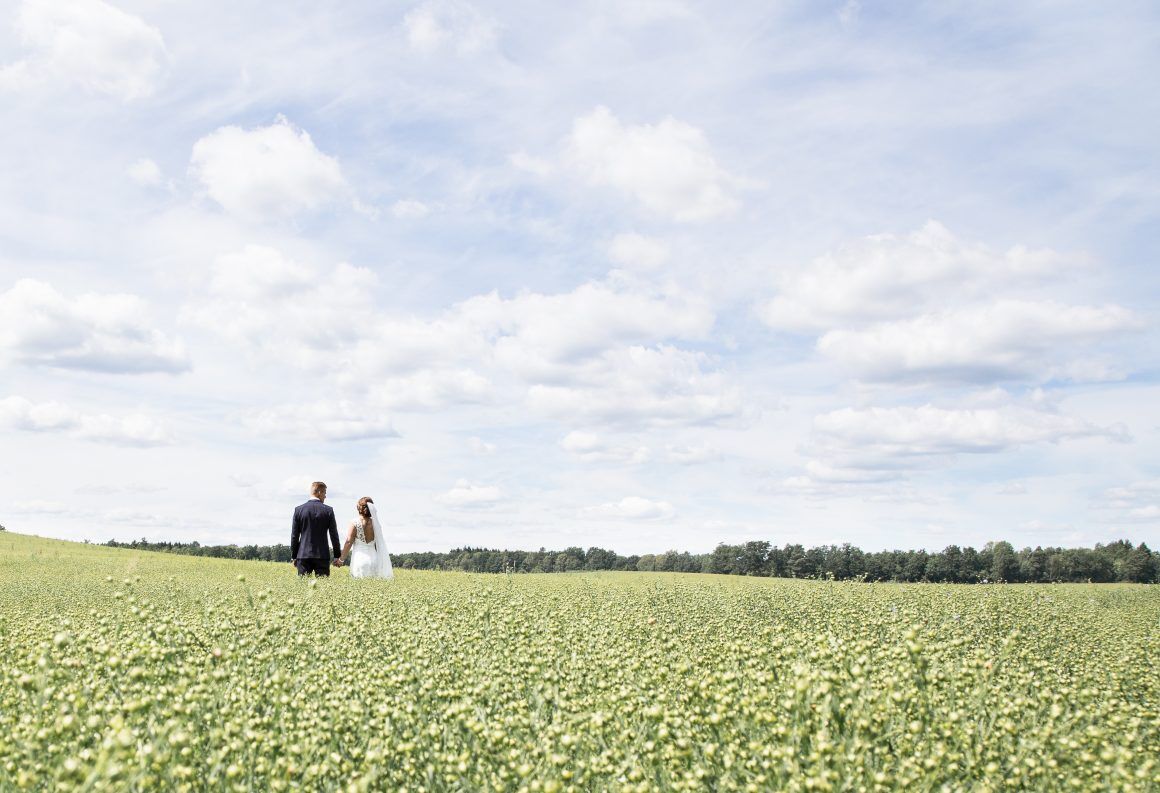 That's all we have for today. We hope you enjoyed today's post with a focus on Linen and that you learned something new about this material.
Until next time;
Hejdå!
(goodbye in swedish)
// Josefine from Scandinavian Style House