Interview with Rebecca Goddard
The theme of our blogpost today is an Inspiring Interview with Rebecca Goddard I did a few weeks ago over zoom.
Rebecca and I connected over Instagram just a few months ago. I was looking for someone who had taken beautiful photos of their own HAY pieces for the blogpost I was writing at that time. As I saw more of what she had done I fell in love with her style and her creative touch. I came to learn that she is a very inspiring multi creative who just release a few new solid wood designs in a collection for a new sustainable brand called Foresta. We are so excited to share this interview with you!
So let's dive right into it shall we?
Tell us about Yourself and Your Journey
I'm a Berlin-based freelance designer and visual editor. Originally, I am originally from the US, but I moved to Germany almost three years ago with my husband. He's from Hamburg, but came to my home state of North Carolina quite a few years back to work on his second masters degree. That's when we met, and eventually he whisked me away with him back to 'The Old Continent'.
During my university days, I studied Industrial Design with a concentration in furniture design, and also focused on business and marketing. I started my career in the high-end contract furniture industry in the US, and worked for several years as a designer and product development engineer for a company called Davis Furniture.
My life as a freelancer began when I moved to Germany. Sven and I weren't yet married at the time, so coming to Germany and applying for a freelancing visa was about the only legal way I could move and stay in Europe. So I sort of just jumped into it with good faith! I had always envisioned myself working independently at some point in my career, so when it came time to move, I decided to embrace the unknowns and set out down the path of a freelancer.
Now, I'm working in all types of creative directions, mostly in the design industry. Some of the work I do focuses on furniture design and interiors, and some is focused on visual editing, content creation, and brand writing. Back in 2016 while I was still working full time in the furniture industry, I started my blog, RG Daily, as a hobby and creative outlet. After we moved to Europe however, I began focusing a bit more on my blog as a professional platform, and it has since evolved into a big part of the work I do today with brands.
Tell us about Your most Recent Designs
Almost a year ago, I began working with a new sustainable brand called Foresta. I've designed their first collection of small furniture and interior accessories, all of which are ethically produced using Foresta's own organic teak wood. In September, we'll be previewing the six-piece collection together during 3daysofdesign in Copenhagen.
My connection with Foresta actually started on Instagram. They had just begun selling their sustainable timbers in the European market, and one of the brand's co-founders asked if I would be interested in sharing an article about their woods and how they were approaching forestry in Honduras with a commitment to fair-trade and sustainability.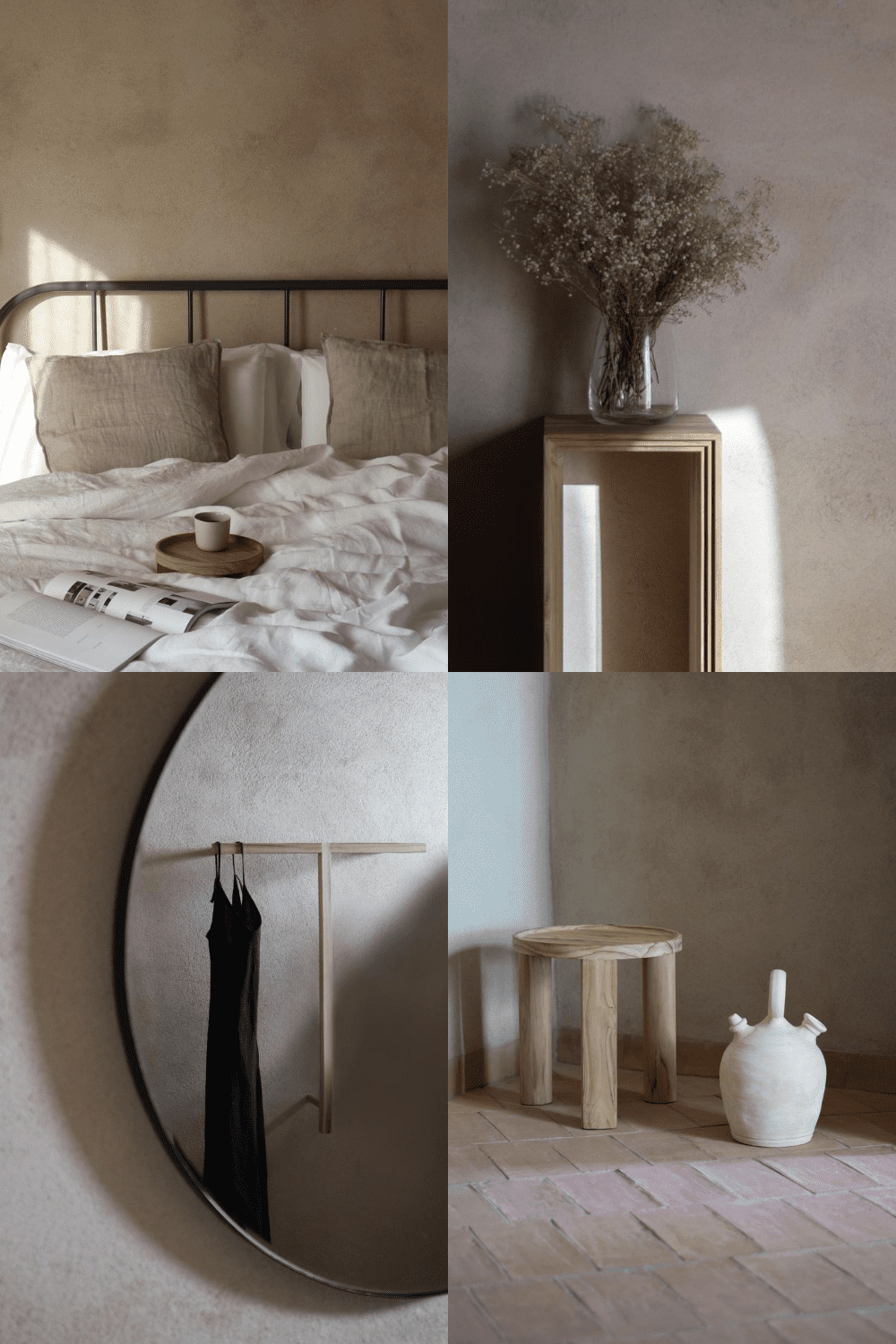 After hearing more about their vision and their materials, I liked what they stood for and had the idea to create a one-off design collection together, so that we could show their materials in a creative way with context and application. They loved the idea. As we worked further on the project, Foresta wanted to take the designs into production to make the collection an official part of their brand, all while following their core values of fair-trade, ethical production, and eco-friendliness.
It's been such a fun project to work on together, because all of the designs have been guided by the materiality of the teak, and the forms are deliberately pure and simple, reflecting nature and slow artisan craft. One thing I really like is that the collection is about so much more than design – it's also about social and environmental responsibility.
How did Your interest for Design Start?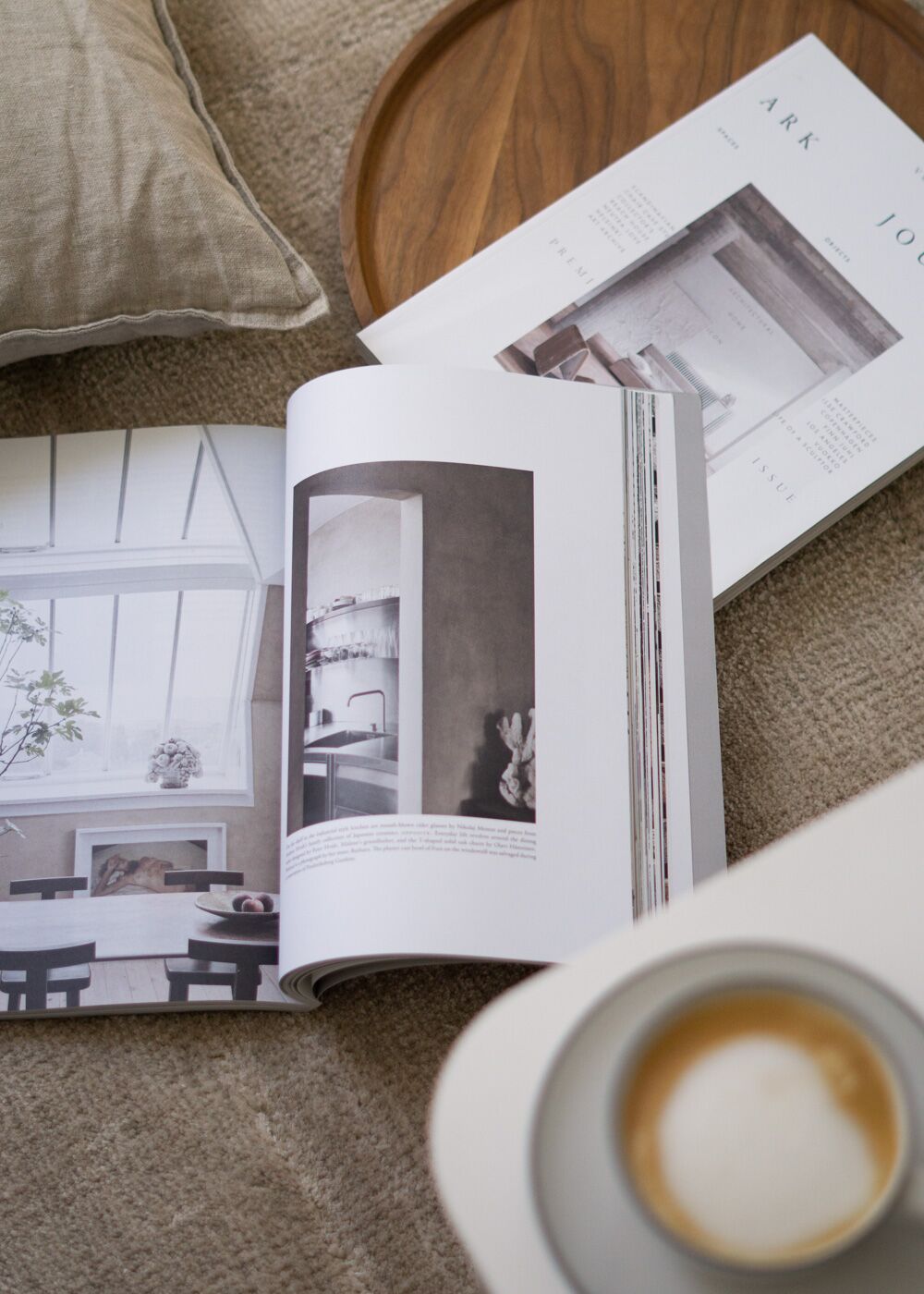 I have always been very visually oriented and creative. I think my creativity and craftiness was fostered a lot as a child by my parents, but also a lot by my grandfather. Growing up, I spent a lot of time with my grandparents on the countryside. My grandfather always had a project for us in his workshop, and he was a man of a million skills and talents – from basket weaving and bowl turning, to creative writing and stand-up comedy. I always admired him for how endless his creativity was.
As a teenager, I always imagined I would do something creative like interior design, because I'm also incredibly sensitive to my surroundings, but then somehow along the way I ended up in university as a business major. One year into my studies, I felt like all my creativity was being squished, so I started looking for a different topic and found a university with an Industrial Design program. After that, life began to make sense and, through design, I was able to be artistic and expressive while still staying connected to my pragmatic nature – I've never really been good at creating art just for arts sake.
Where do You get your Inspiration from?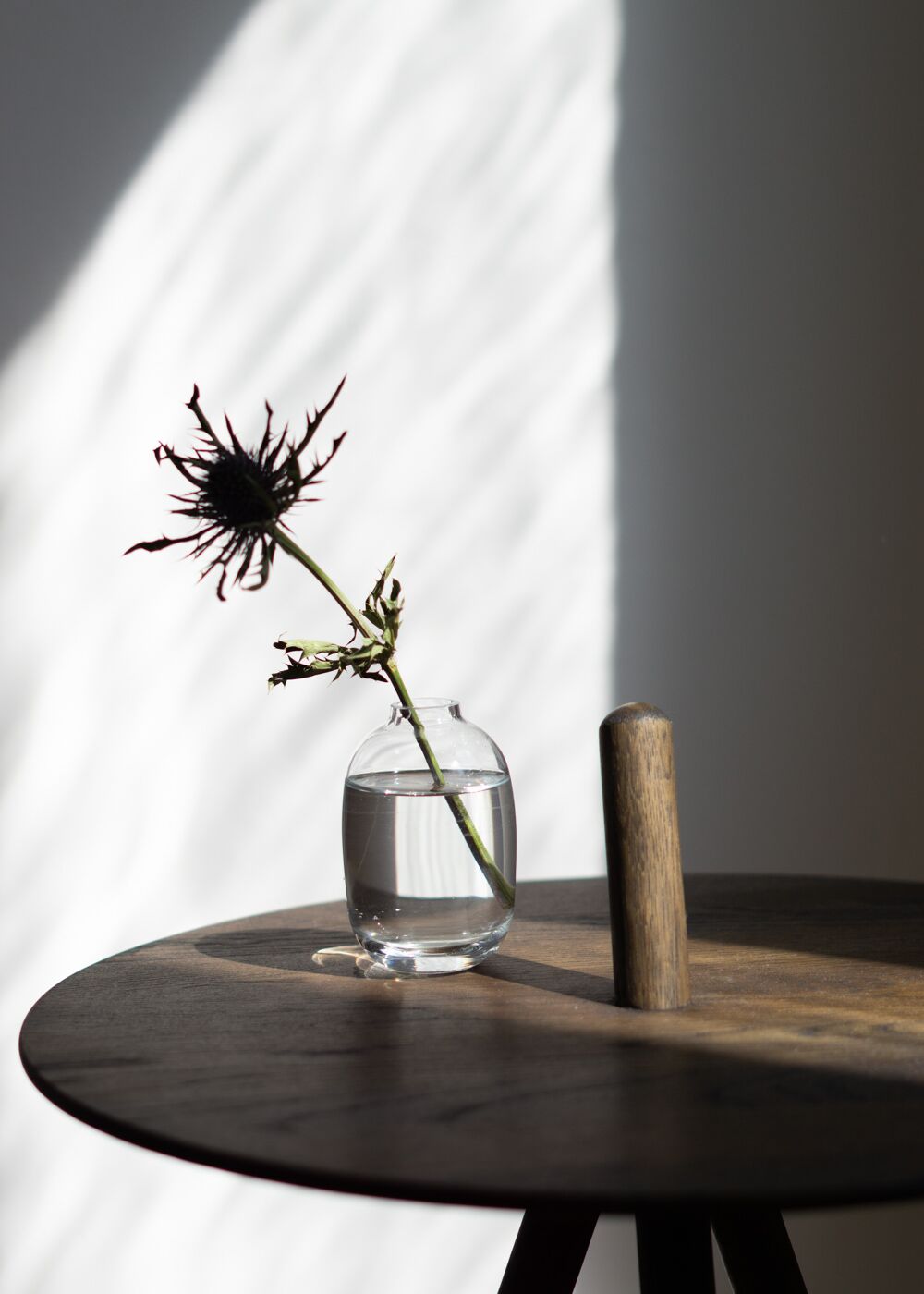 It really depends on what I'm working on. But when it comes to furniture design, I get a lot of inspiration from architecture. My phone is full of odd photos from our walks around the city – pictures of interesting architecture details, textures, and light. Recently, I've become really interested in the role that light plays in a design and how a form is manipulated by light and shadows, or vice-versa. When you begin paying attention to the shadows cast by a shape or form, it's like discovering a whole other realm to work with and play inside.
What is Important to You in your Creative Process?
Application is a huge driving factor for me when working on any creative project. I almost always like to think about the intention first before I dive into any creative process, because I feel like the end result is always better. It doesn't really matter what I'm working on, it could be a new design or even a photography project, I always prefer to let my creativity be driven by functionality or intention. I like to give myself a framework, to define what it is I need to accomplish, and then from there I let myself explore all types of directions.
Tell us about the Journey of doing Partnerships & Working with Brands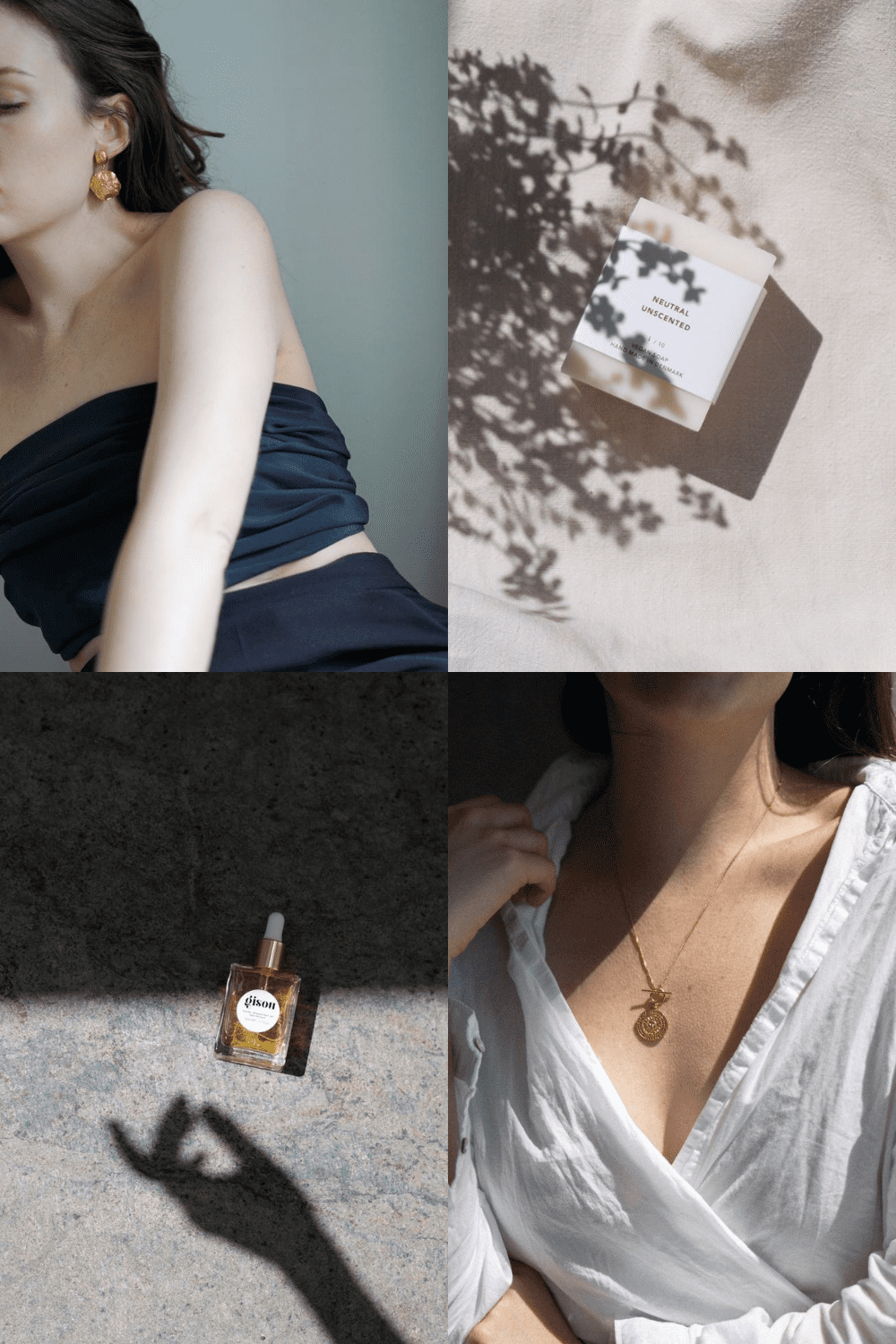 About a year ago, I began working with brands through collaboration on my blog and through content creation projects. In the beginning, it was 100% me reaching out to brands, and pitching an idea for a story and partnership. Nowadays, the brand partnerships I share come from a more even mix — sometimes I'm approached by a brand first, and sometimes I'm the one who reaches out.
The most important thing to me in this work is that I genuinely value and appreciate whoever I'm partnering with. I'm pretty selective with the brands I work with and only ever agree to team up, or reach out to a brand myself if I feel like our values align. To be honest, I turn down a majority of the brands who approach me because, most of the time, there's not a good connection. Everything that I share comes from a personal perspective, so it's really important to me that the content I publish for my readers is genuinely something I value and believe in, not just an Ad.
I always try to work with companies who have adapted some type of sustainable approach, and I particularly love sharing highlights and writing interviews with smaller brands or artisans. I really enjoy the storytelling element of the articles, and find it super interesting to get an insider look into the ways people are working. Another thing I really love is the relational side to the work and I have met so many cool and inspiring people through my blog partnerships, and made great friends this way too!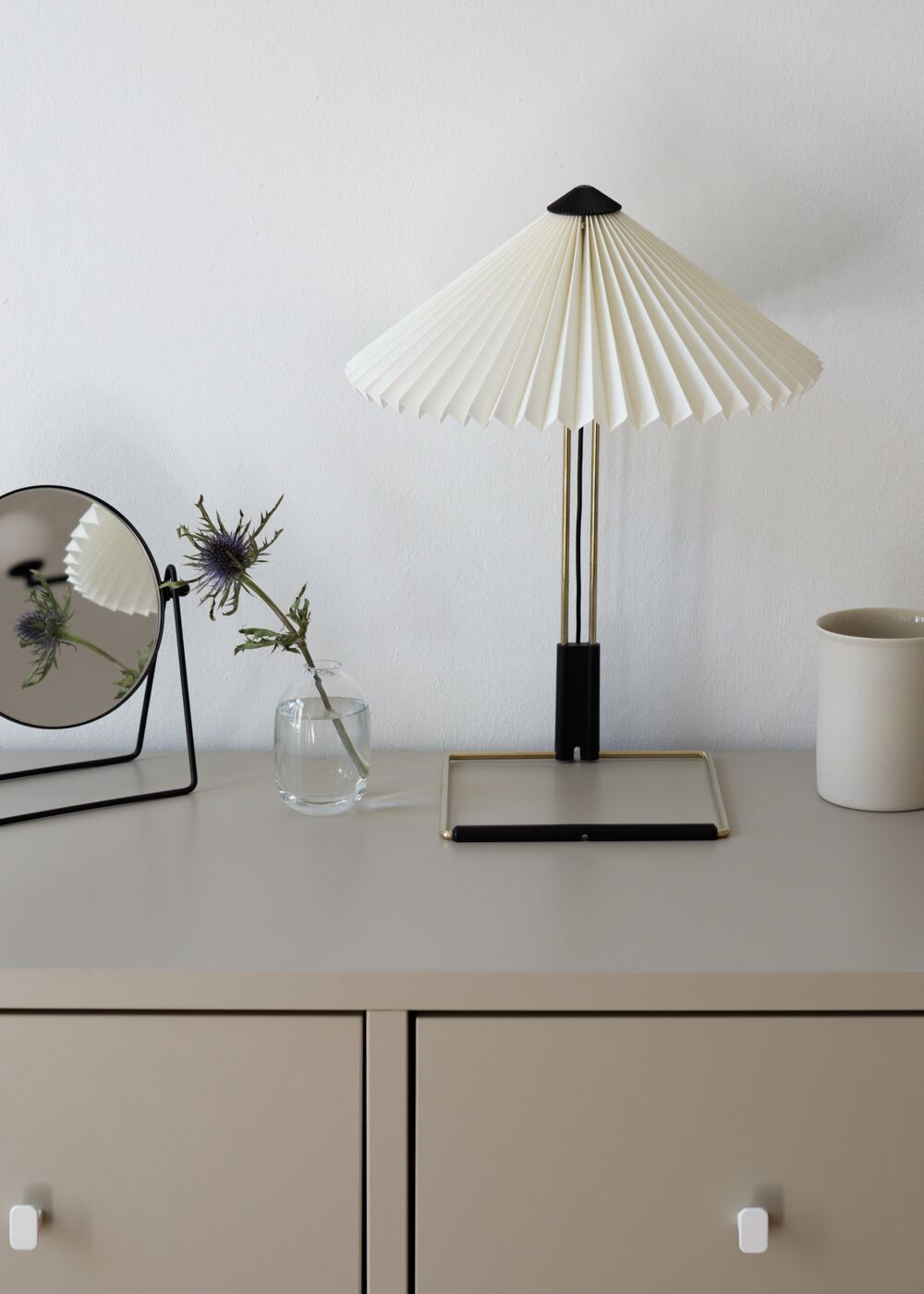 What is your Favorite Brand & Why?
I have so many favorite brands, mostly all Scandinavian. As far as interiors brands go, I am really quite in love with &Tradition. What they have done is fantastic in my opinion. They are a Danish brand who has given a new wave of life to many design classics from the past, from Modernist revolutionaries like Verner Panton, Arne Jacobsen, etc. But they also work with many great designers from today, and have a beautiful collection of contemporary and classic pieces. Theirs is a mix of old and new, fused together by timelessness, and I love that approach to design.
Your 3 Favorite Instagram accounts & why?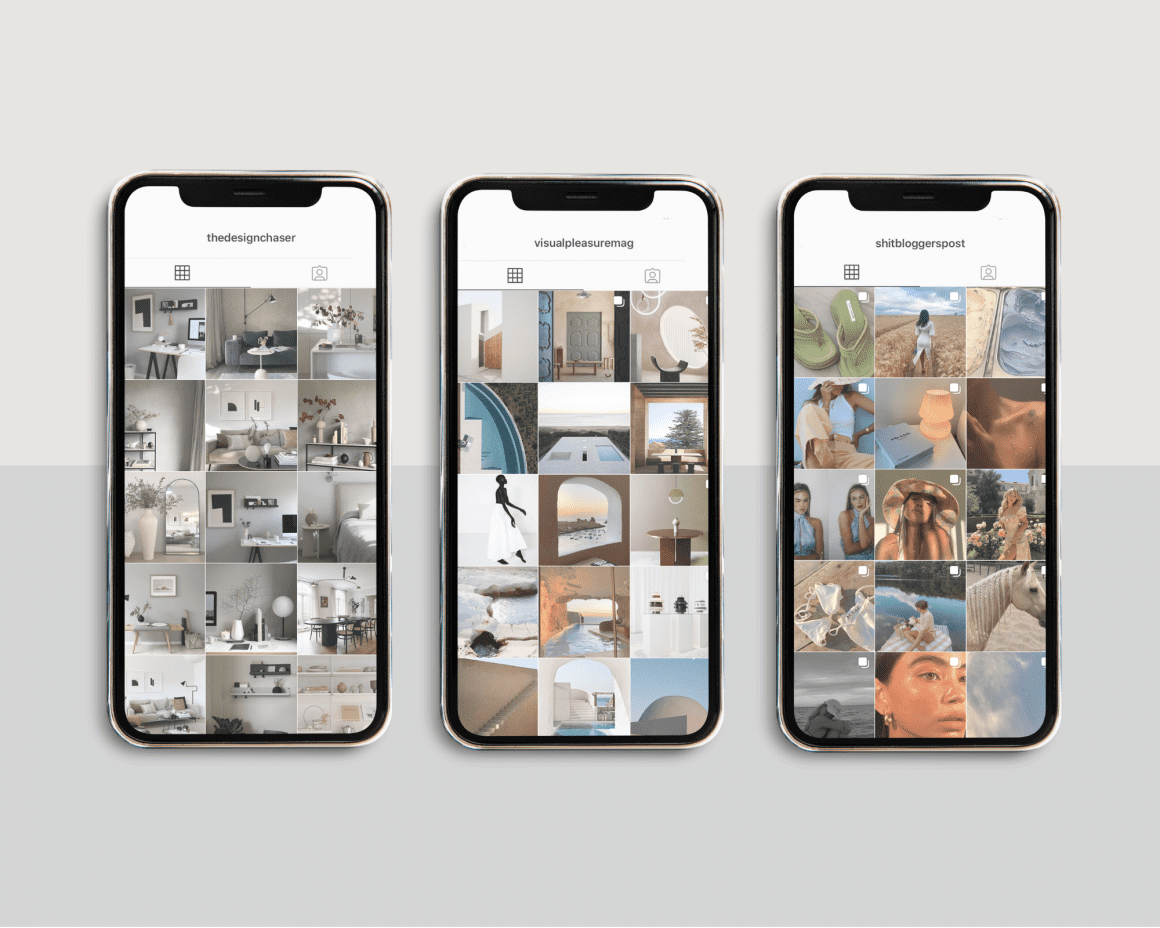 This account belongs to Michelle Halford, and I've followed it for years as well as read her blog. Michelle covers so many beautiful topics and I'm just obsessed with her taste and styling. She's based half ways around the world in New Zealand, so I also love getting a look into what's happening in that design scene too.
This is a beautifully curated account showing architecture, interiors and fashion. It's just very calming to look at the scenes that they put together, and I like the articles they share on their website. Always discovering great stuff here.
This account is new to me, but it always has me rolling. It's basically dedicated to making fun of all the stuff we blogger post on IG, and how it's so generic most of the time… but it's so spot-on and her captions are just too good.
How would You describe Your Style?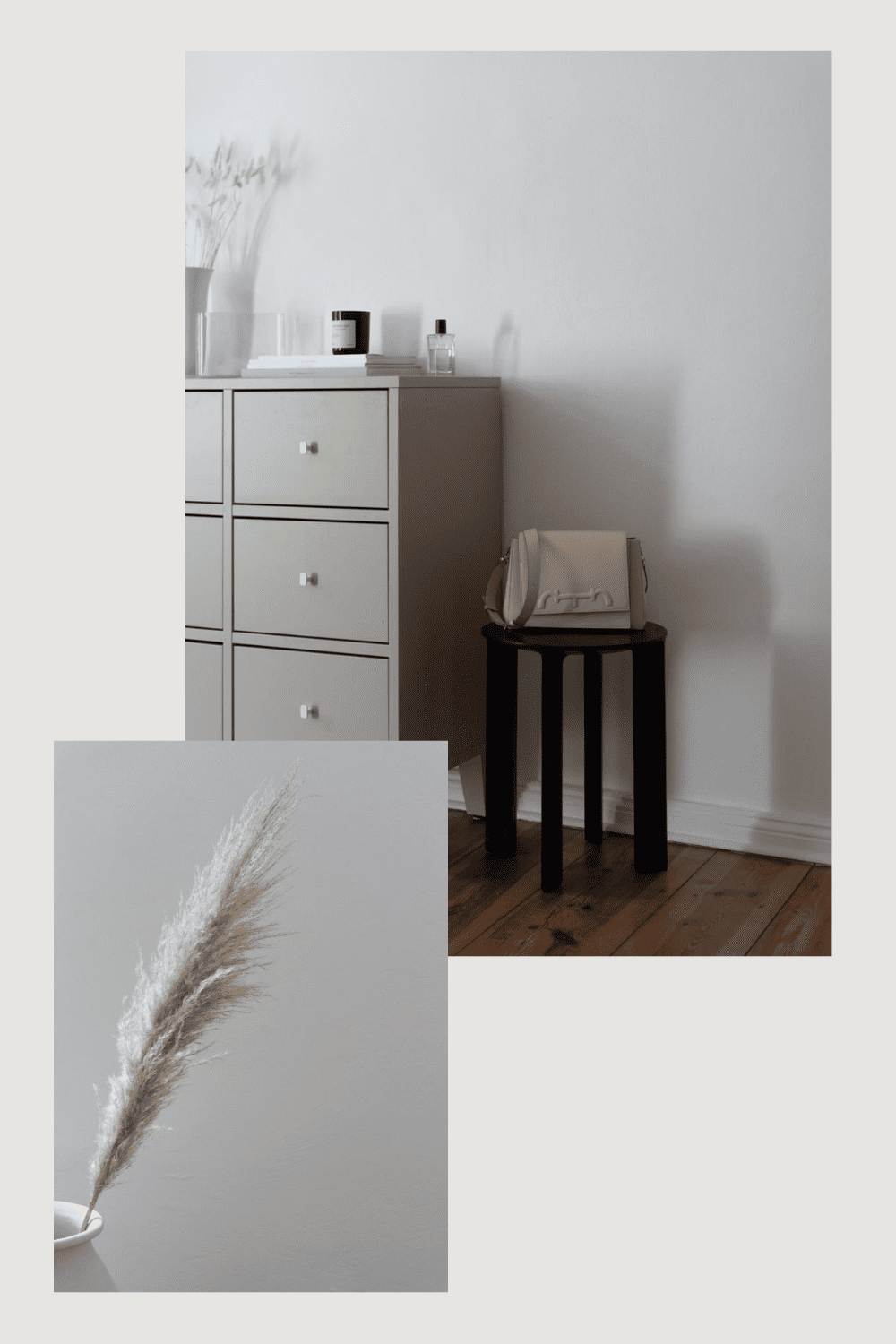 I'm a minimalist, for sure… and most of what I appreciate in terms of aesthetics comes from my need for simplicity and order. I absolutely can not function in a messy or cluttered space. To me, visual clutter is actually mentally debilitating. So, going off that, I like to keep things bright, tidy, and a bit empty. I feel like my real personal style has come together after moving to Germany. Before moving, I had to get rid of so much stuff, and only took my most favorite things with me. When we began putting together our home here in Berlin, I've been super selective of what we bring in and only go for pieces I truly love… and I mean truly.
I like having less things, and really valuing the things we do have. I don't make impulse purchases any more, and instead I save a bit longer for the items I've had my heart set on for years already. I also like mixing vintage treasure with contemporary design, and love mixing natural materials in a really subtle way. For me, I want our home to feel clean and calming, but still warm and with character… I think it's less about style and more about feeling.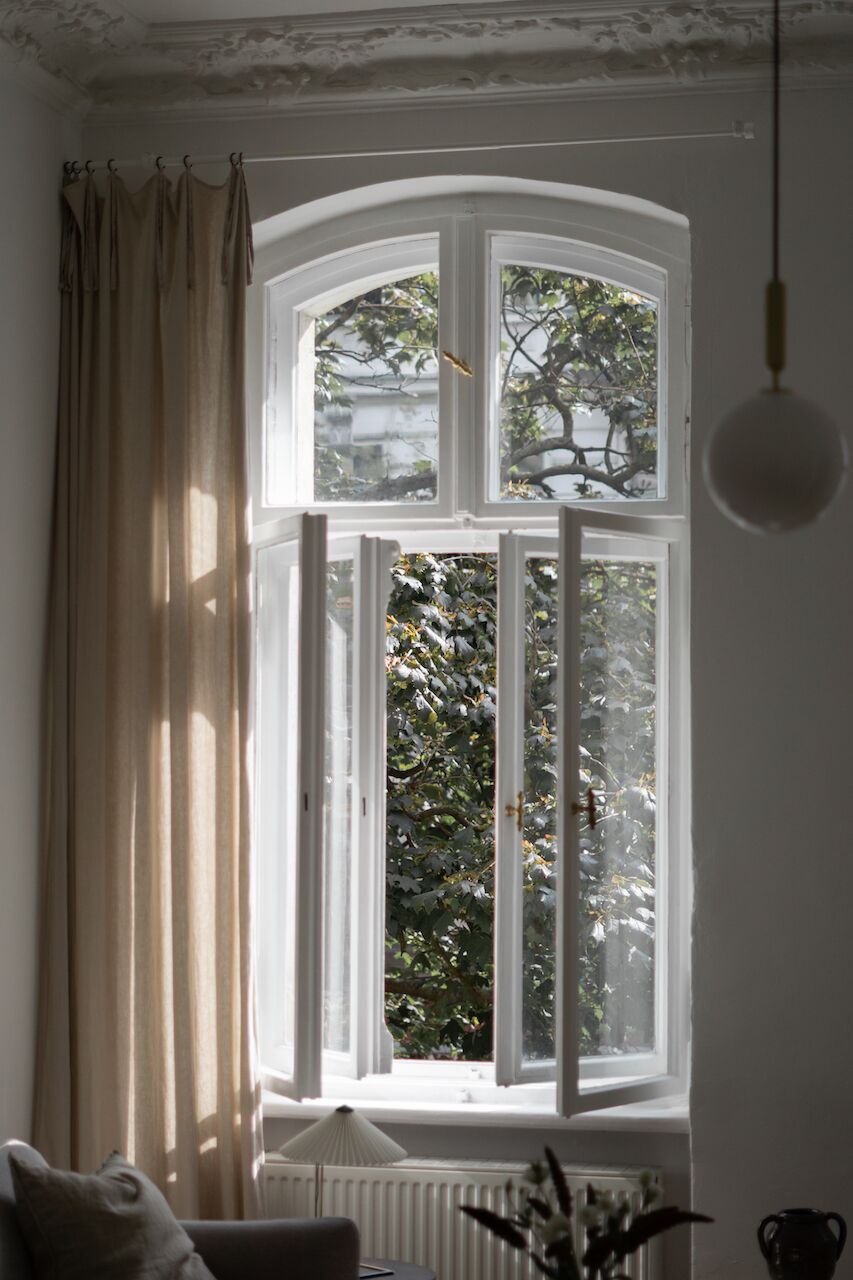 Fun Fact about You?
I've spent a decent amount of time working in both wood and metals workshops, and I also know a good bit about upholstery pattern making and sewing. I used to build furniture and product prototypes, but now I'm doing most of my work digitally.
If you were an Interior Decor Item or a piece of Furniture – what would you be & why?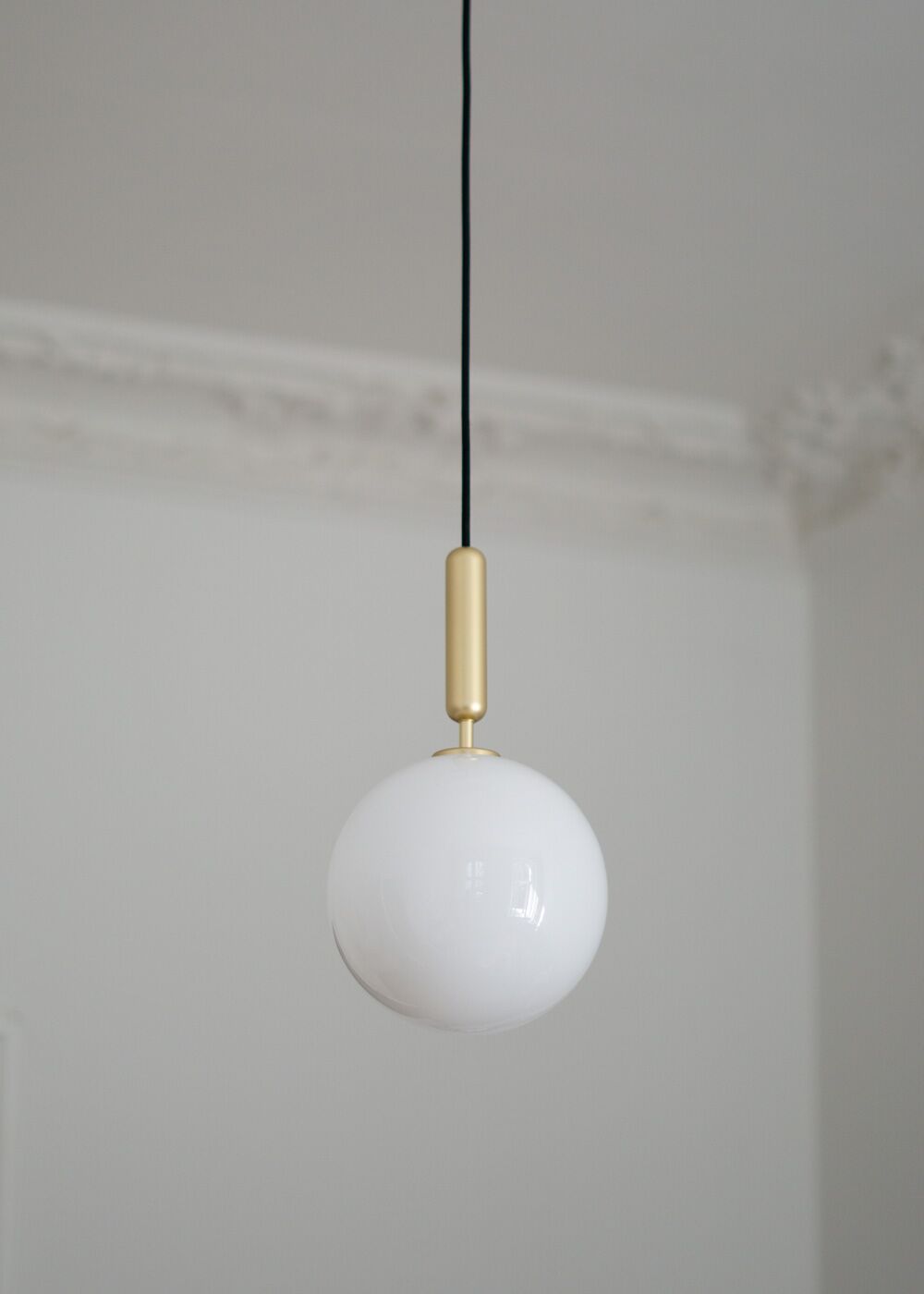 I would be a lamp for sure, because I'm full of energy – and also, I need to have a purpose. Lamps are one of my favorite things to style with because of their wonderful duality. I would have to be a lamp with a dimmer switch so I could change the mood and energy of the room. When it comes to form and style, I have no idea…. probably something classic.
Last Question – Where can people Find You?
They can find me on my blog RG.daily.
I'm also on both Instagram and Pinterest as @rebbeccagoddard.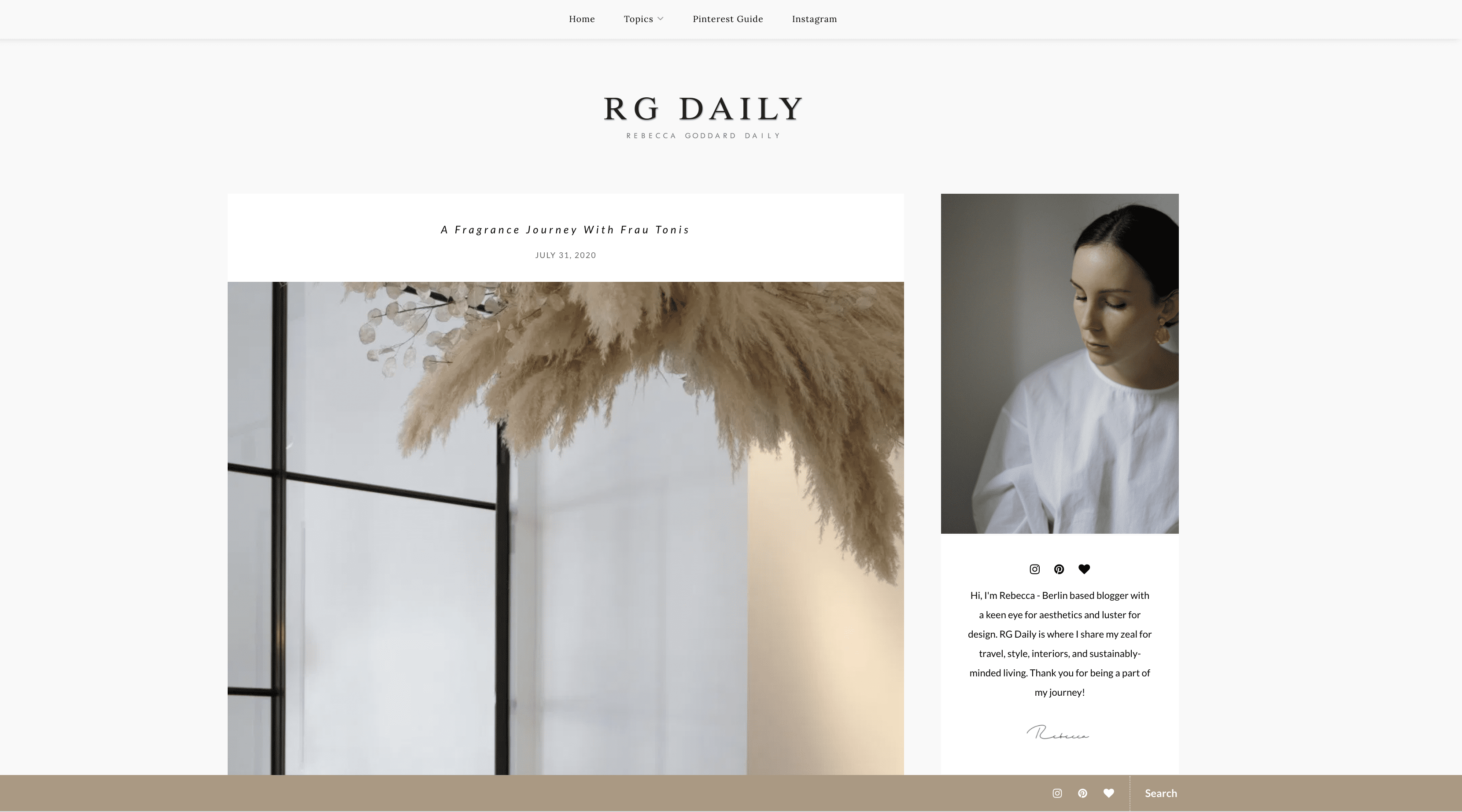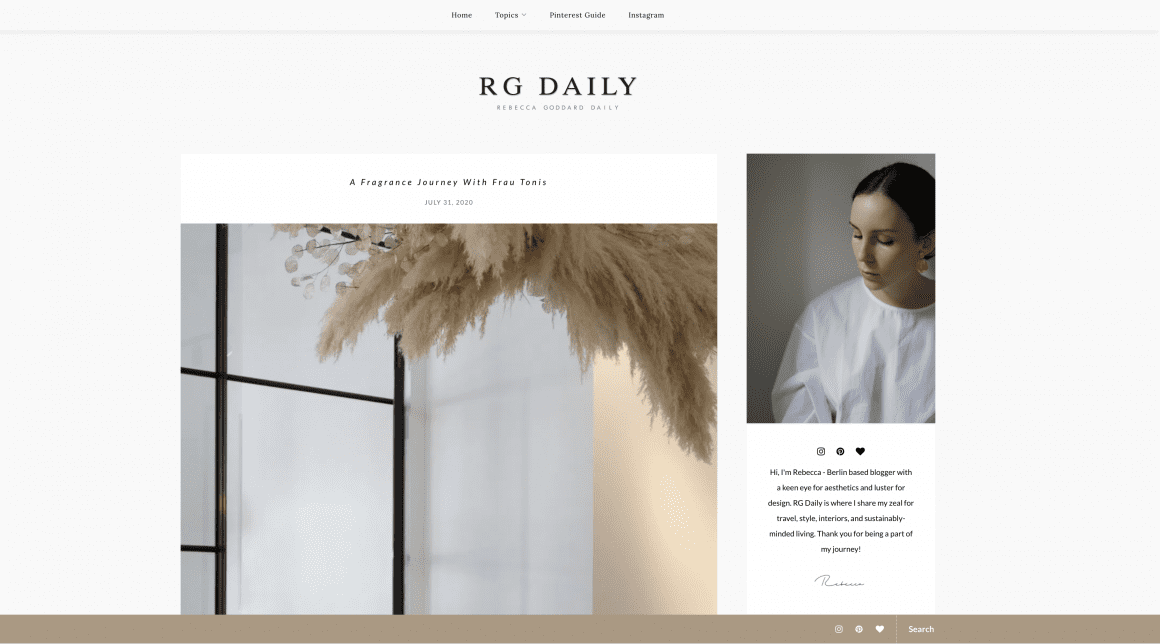 That's all for today. I hope you enjoyed this inspiring interview with Rebecca Goddard. I sure was very inspired after talking to her. After talking to her, and also now after editing this post with all of her beautiful work I just want to go grab my camera and go play with light and shadows in my photography.
Until next time,
HEJDÅ!
(goodbye in Swedish)
// Josefine from Scandinavian Style House