Interview with IDA AGEMO
This is the third part in our series of Inspiring Interviews, and this time we got an Interview with Ida Agemo, a swede currently living in LA with lots of experience with Interior Design.
I got to know Ida in Stockholm through us being involved with the same humanitarian organization. She was the first person I met who was working with Interior Design. Since then we have both moved to California, but have lived in different parts of it. The last 2 years she has lived with her husband in Los Angeles and is now just about to finish her degree in Interior Architecture at UCLA.
Ida has already worked in the Interior Design world for quite some time though. She has worked with home staging apartments that are about to go on the market, and she's helped with set-design on photoshoots for some of Sweden's biggest interior stylists. On top of that she has also designed Everything from the logo to the interiors and the menus at a restaurant in Stockholm.
So let's get right into it shall we?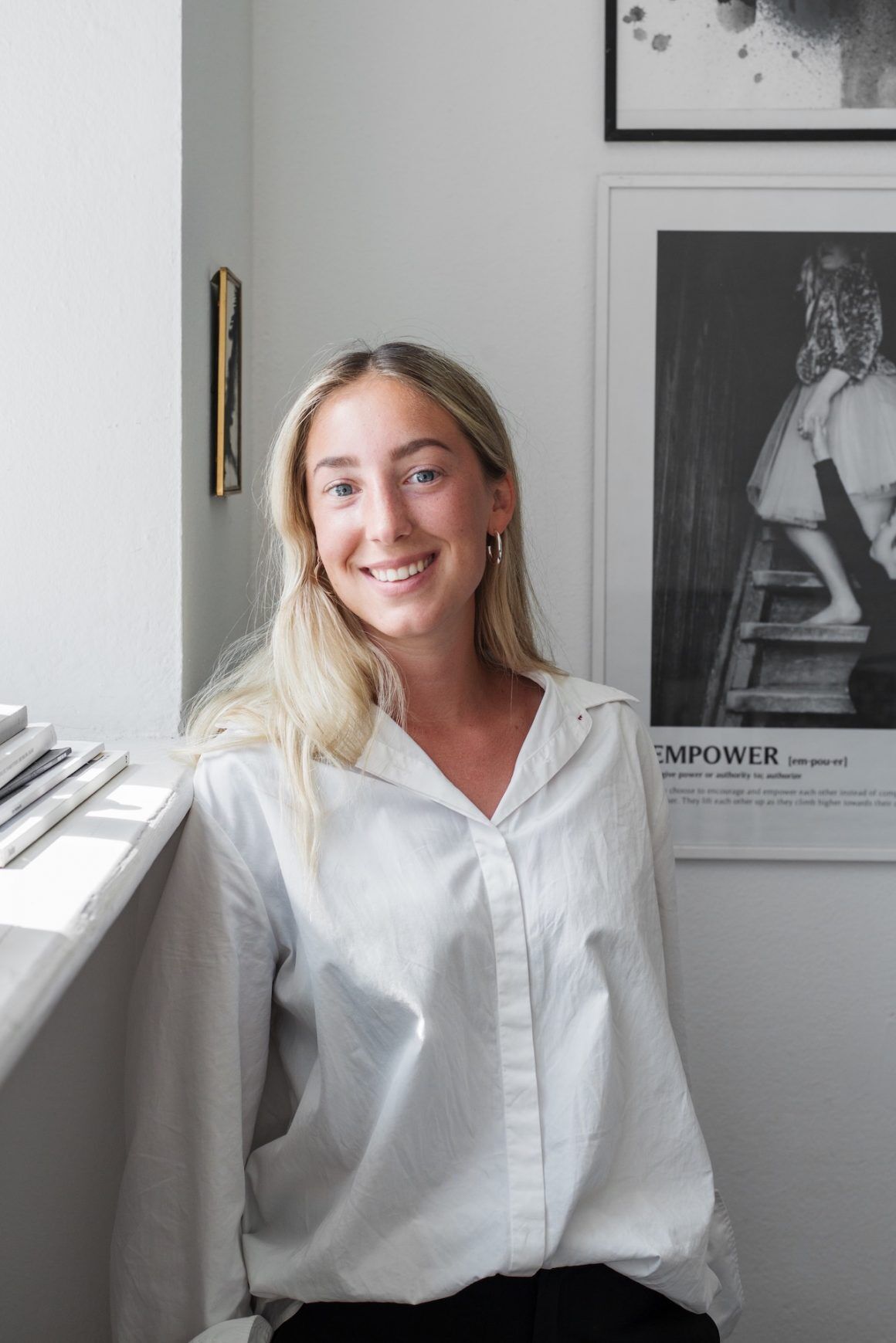 How did your interest for Design start?
I have always been interested by shapes and colors ever since I was young. I spent all my weekly allowance money on buying decor items for my room or fashion. When me and my husband moved to America the first time around in 2014 we lived in a trailer park. That was the first time I realized how impacted I was by the things I was surrounded with. I missed being surrounded by beauty so much that I asked my friends in Sweden to send me interior magazines so I could have something inspiring to look at. It was after we came home from that trip I decided that I wanted to work with interior design.
So I found a job at a home-staging company that styled homes for real estate agents. I worked there for 2 years. It was fun but it was a lot of physical work to constantly move furniture in and out of apartments. I had a friend that worked with a well known interior stylist. They styled interiors for magazines and advertisement. This peaked my interest and I got in touch with some interior stylists and started assisting them on their shoots. They did a lot of work for IKEA, H&M Home and Åhlens (one of Swedens biggest department stores).

What's the difference between Set Design and Interior Design?
I would say set design is very artistic. It's almost like creating a stilleben or a painting. You are using furniture to frame a picture for the products you are advertising. Often you get a very specific concept from the art director that is already decided for you, and then your job is to make that happen for them. Set design is also very temporary. It only needs to work for the photoshoot, but it is quite detached from the functionality of a space you live in.
Interior design on the other hand, needs to work in everyday life. The approach is completely different, and it is about creating something beautiful that lasts for the client to actually live in. This is one of the reasons I wanted to stop working with set design to focus on interior design instead.
Tell us about the Journey of Designing Your first Restaurant
It's a restaurant called LAO LAO that's located in the middle of Stockholm. I was given this commission by a friends mom. She was in her early 60-s and was finally going after her lifelong dream of opening a Chinese restaurant in Stockholm. I started by asking her a lot of questions of what she was envisioning. She gave me very free reins with the design. I decided to go with a tea-theme in a Japanese looking design because I know this is something that draws a lot of swedes in right now. And that really worked. She tells me that many people come inside because they just liked the logo and then they discover the restaurant. It's going really well for them.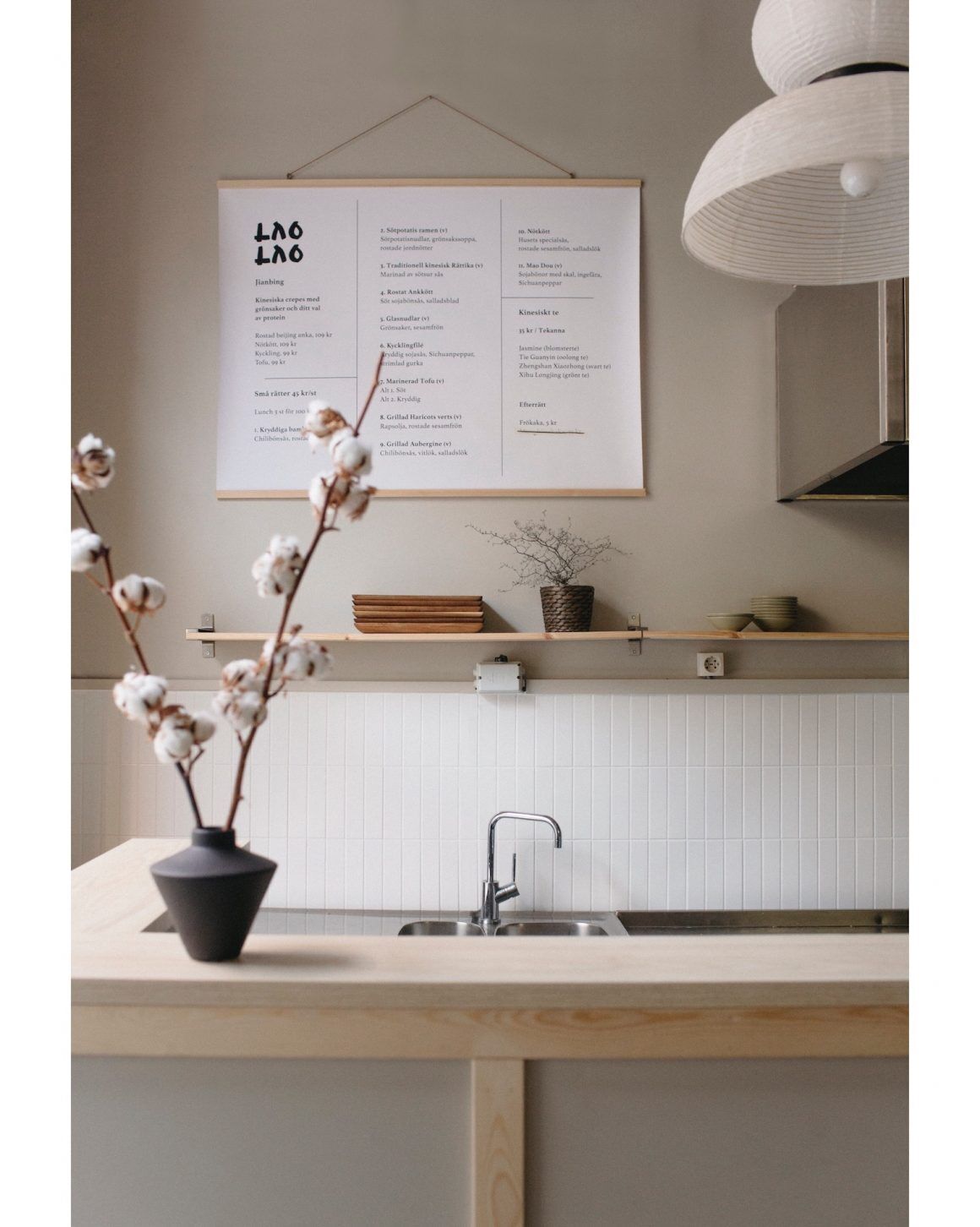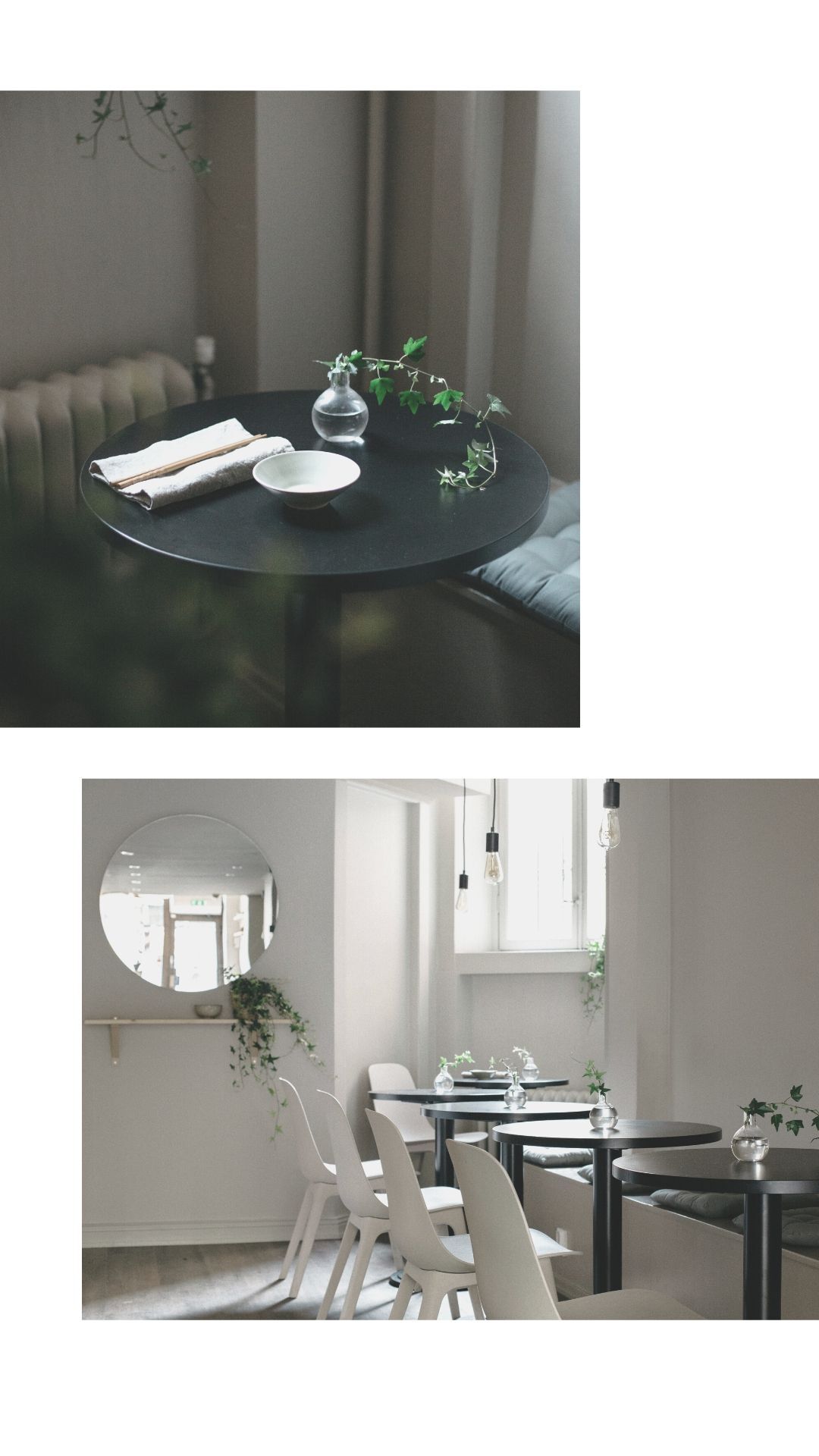 Where do You get your Inspiration from?
One thing I've learned is that inspiration comes the more you do. If I just sit down and start sketching or drawing up ideas more will always come, even if I'm not very inspired at first. It's easy to think that we have to wait for the moment when we already are inspired to create but I have found the opposite being true.
I find a lot of my inspiration in interior magazines, books, and photo books, or in clothes and fashion. Another thing that inspires me is being in nature. There I can just take in the light and the colors I'm surrounded with. I also look for inspiration by visiting cafes, restaurants, bars and hotels. Another thing I do to boost my creativity is actually to work out. I find that it's easy to get a new perspective that way if I feel like I'm getting stuck or I am having a bad day. The endorphins that kick in from a run or a workout session makes all the negative thoughts shrink, and in turn it's easier to come up with new inspiring ideas.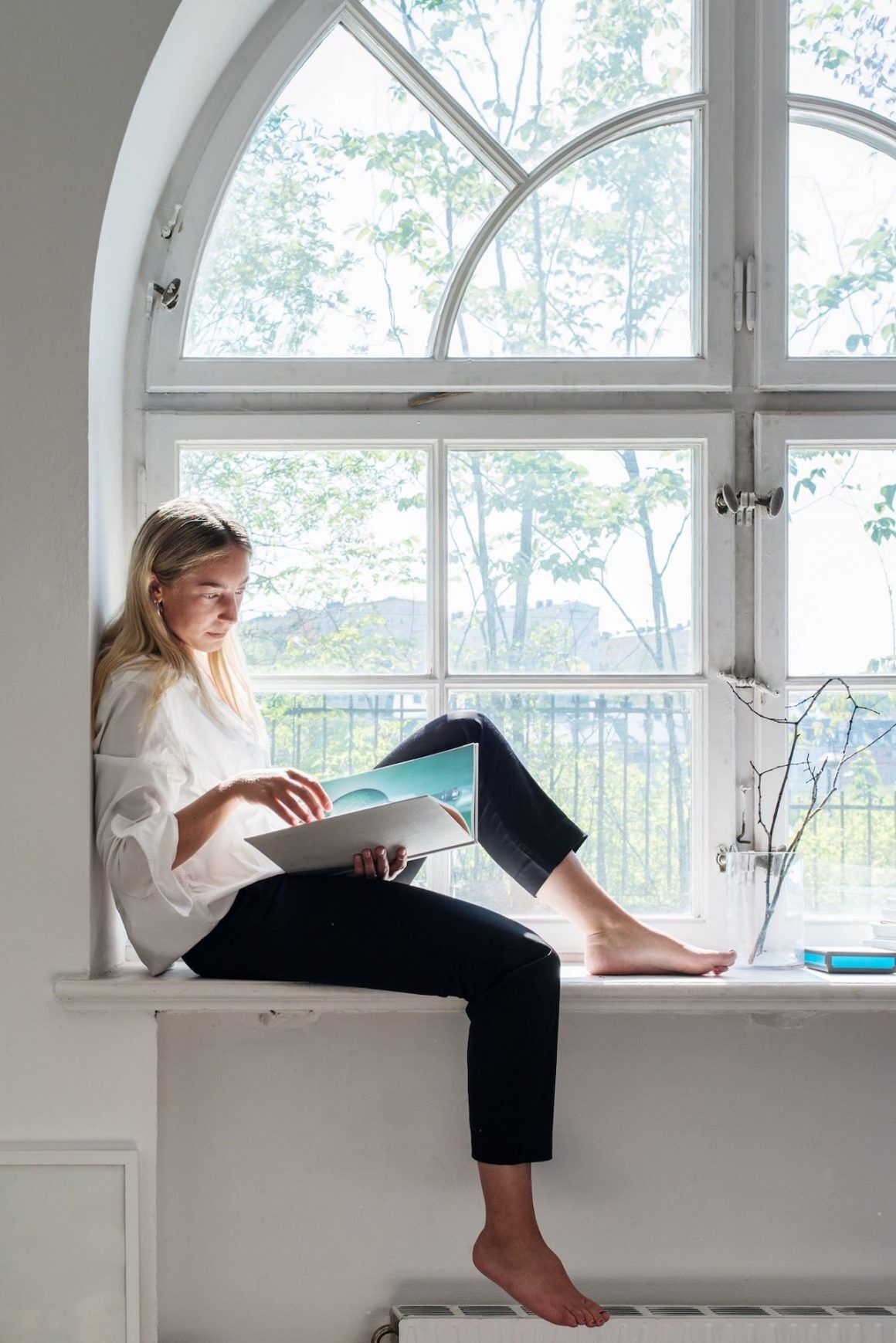 What is Important to You in Your Creative Process?
To sit down and sketch my ideas out physically on paper. It makes it easier to visualize it if I do that. I have also found it is important that I have the courage to go with the ideas I have, and not get stuck. Sometimes it's really easy to be negative and downgrade your ideas as not being good enough. But I have learned that sometimes I just have to have the courage to start and believe in my own ideas and creativity. Once I've decided on my initial concept I then look in magazines and on Pinterest and anywhere around me for inspiration to keep building it further.
As a Creative – How do You know when You are Done?
A lot of different things. That's the good thing about budgets and deadlines. It helps you respect yourself and the time you're putting on a project. At the beginning of a project I sit down and decide how many hours to put into it. This is all depending on how much time and money that I have to complete it. In the beginning when you are still learning you will always put more hours into your projects but as you grow and evolve you learn to limit yourself better.
It's very good to have the limitations of having a budget and a timeframe to work on. It helps you stick to your decisions better because you don't have the time or money to go back and start all over again. I'm learning this the more I do it. Once I have decided on all the materials for example, I don't go back and change it . I stick to it. With that said though – I do think it's helpful sometimes to take a step back from what you are doing and come back to it at a later point.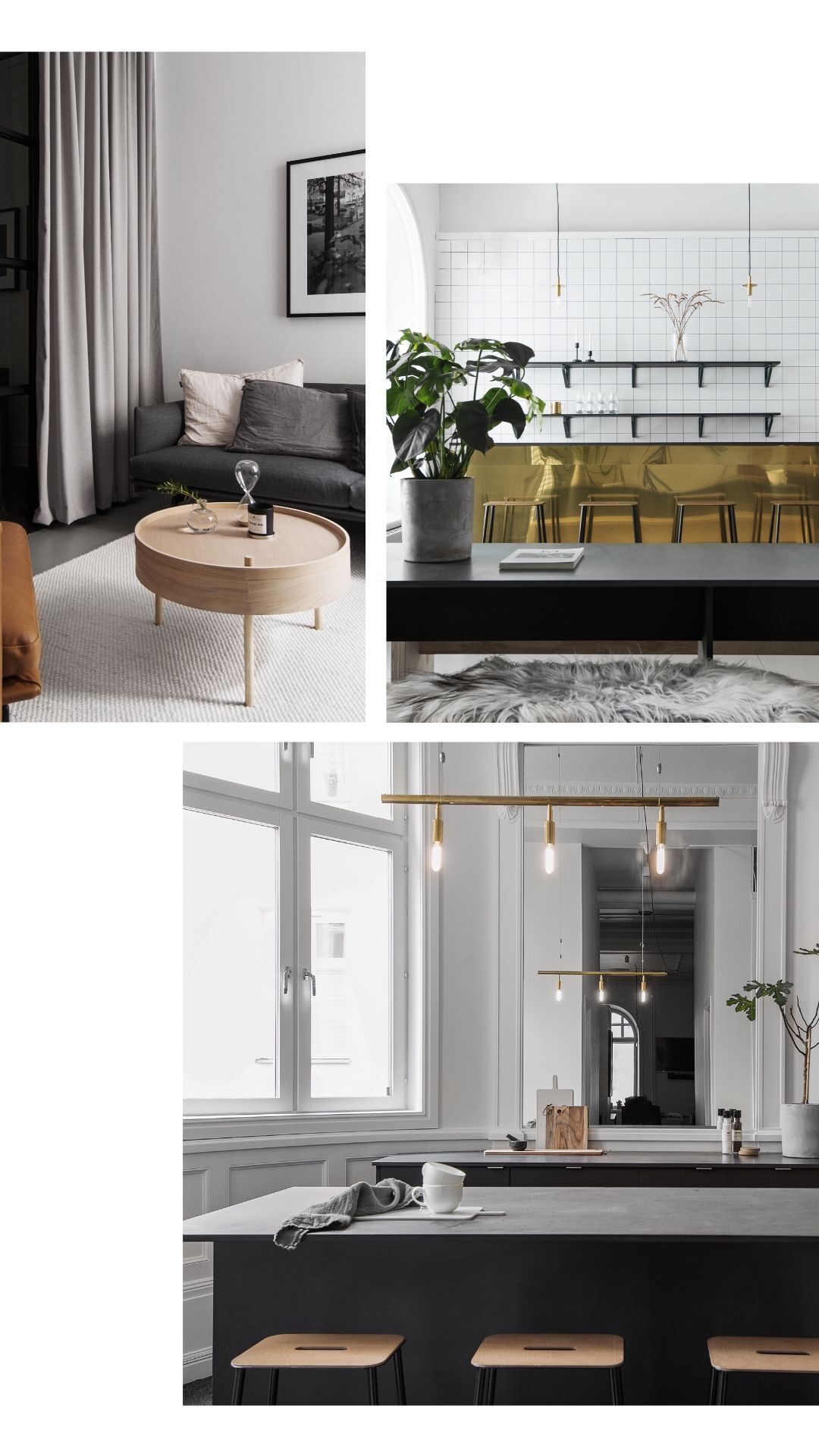 What's your Favorite Brand, and why?
I love a lot of vintage brands like Alvar Alto, Ray & Charles Eames and Isamu Noguchi to name a few. They were a part of the modernist movement and set the tone for what modernism looks like in Interior Design today. I also love some newer brands like Frama CPH. I really like mixing those two styles together.
Your 3 Favorite Instagram accounts and why?
Jessica Lagerman. What I love about her is how she captures the beauty found in simplicity and how she balances colors and textures in a very harmonious way.
Aurestudio. Their account has a very clear esthetic, and I love it. Everything has a similar tone. All of their photos has a perfect mix of old and new, neutral tones along with some pops of color.
the.ode.to. This is a web shop that represents smaller artists. There is some really inspiring arts and ceramics there. I love those kinds of things.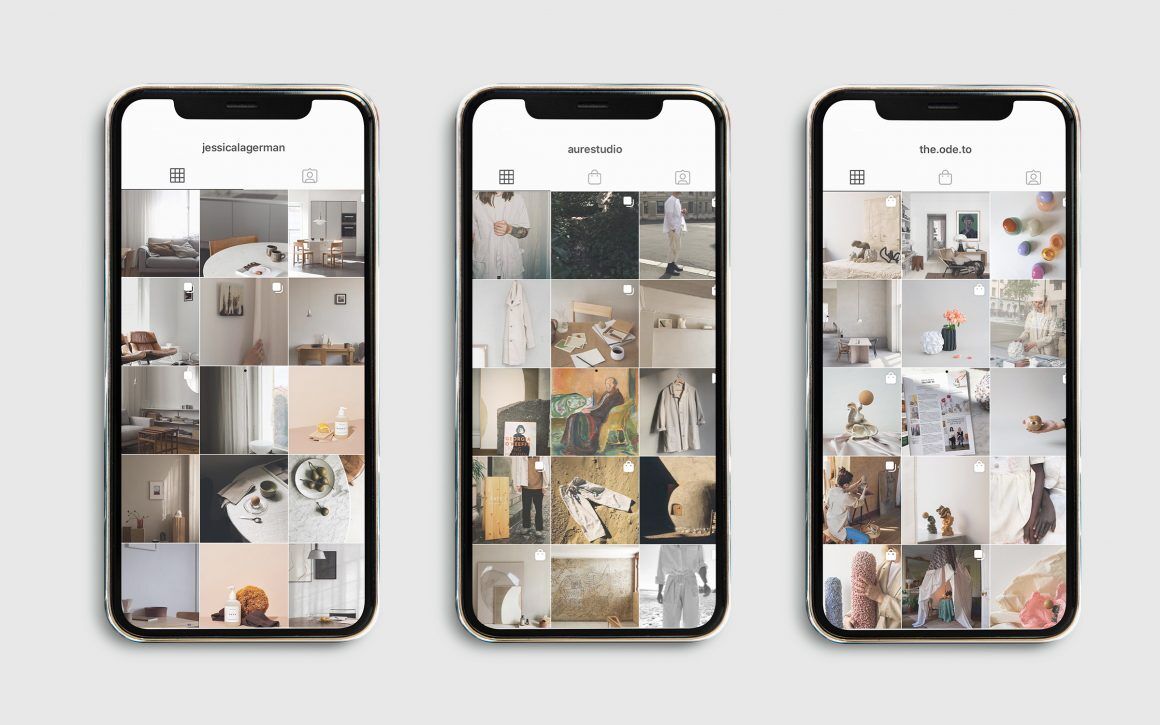 How would you describe Your Style?
I think this might actually have been more apparent before. I have learned so much after my studies about the importance to work towards what your customer is looking for. Now it's become less and less about what I like and more about listening to what They want. I find out who my clients customers are, and what their target customer looks like, and this all plays in to the design decisions I make.
But if I would have to describe my style it would be Modernistic with a touch of Industrial. I'm very inspired both by the Scandinavian design heritage I come from but also the Japanese. They actually have a lot in common with their focus on craftsmanship and organic materials. The modernistic style breaks that off with its clean lines and lots of chrome and steel. Both those styles are neutral in their color palette so they still work very well together. What binds them together is then adding little pops of color accents.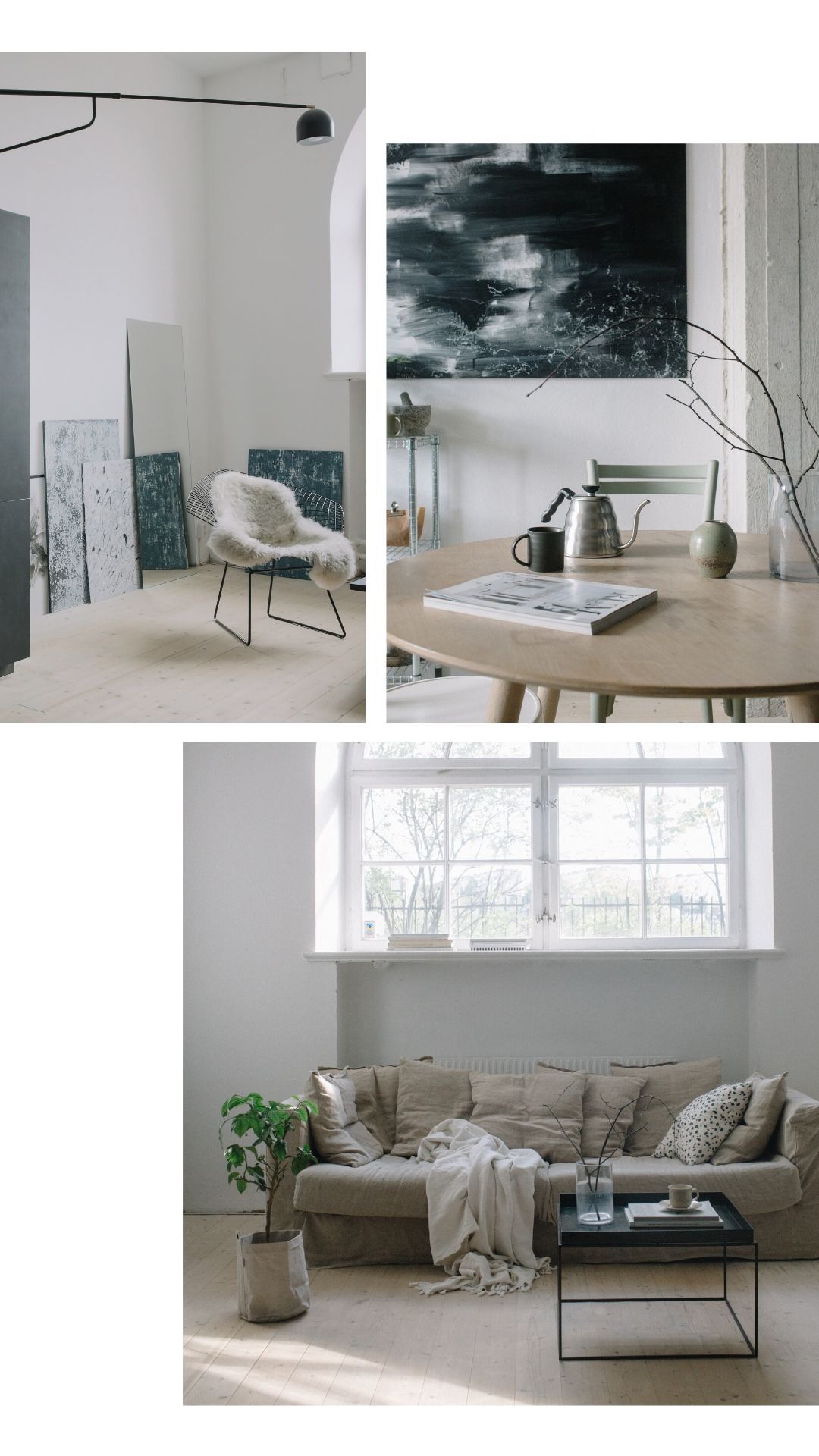 A Fun Fact about You?
I absolutely Love to sleep! If I could I would sleep til noon every day, and I like to go to bed early too. I am the absolute happiest when I get to go to bed. The downside to that is it's hard to get up in the morning, and I have to go out running in the morning to be able to wake myself up.
Last Question – where can People find You?
They can find me on my website Ida Agemo.com or on Instagram @idaagemo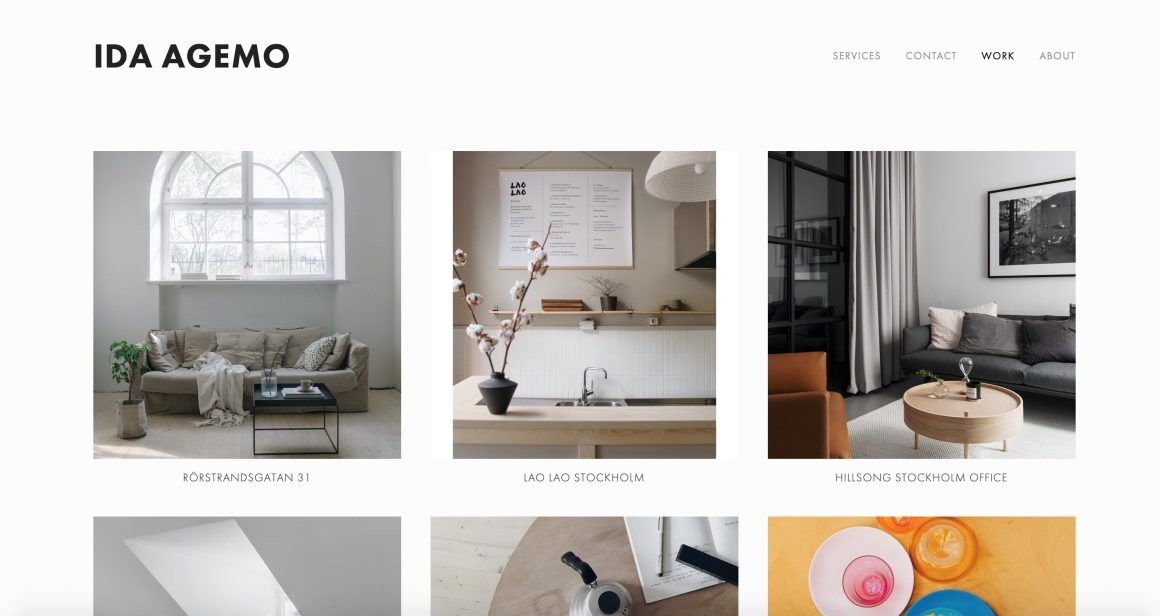 That's all for today.
We hope you enjoyed this Interview with Ida Agemo and that you got just as inspired as we were when talking to her and making it.
Until next time,
Hejdå!
(goodbye in Swedish)
// Josefine from Scandinavian Style House