Interview with STEVE BRÜÜN
Today's post – our interview with Steve Brüün is with an inspiring woodworker and brand that creates both functional and well designed kitchen and home accessories out of responsibly sourced wood. I found Steve and his brand Brüun UK on instagram a few months ago, and have been enjoying their stunning content and beautiful designs ever since.
So lets dive right into the interview – shall we?!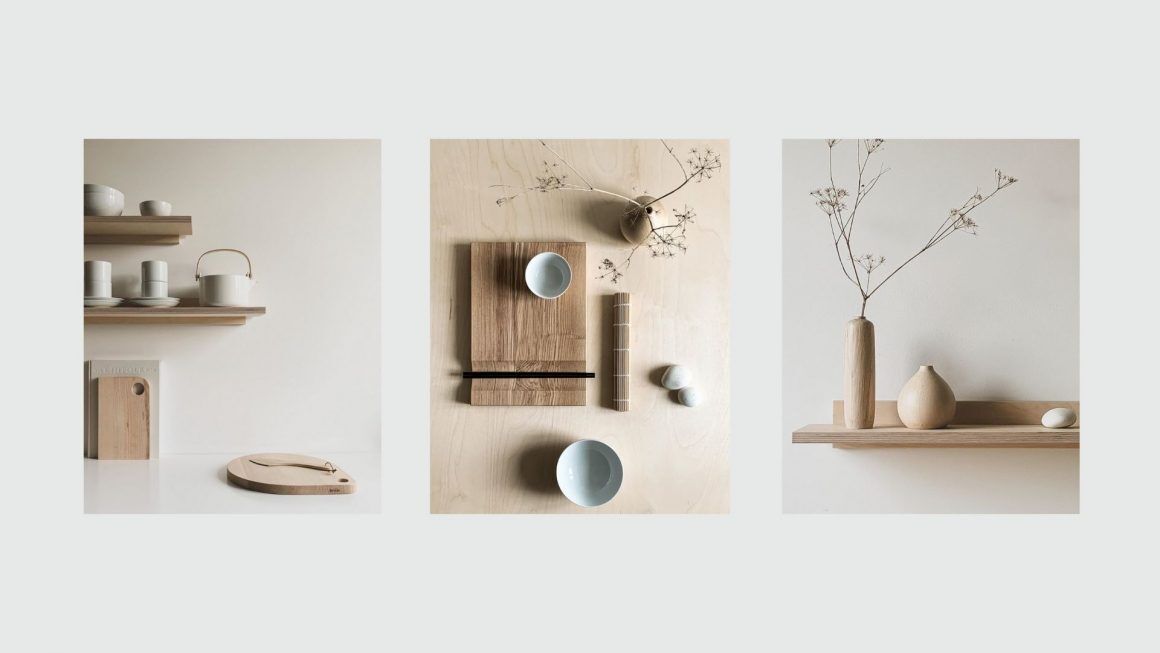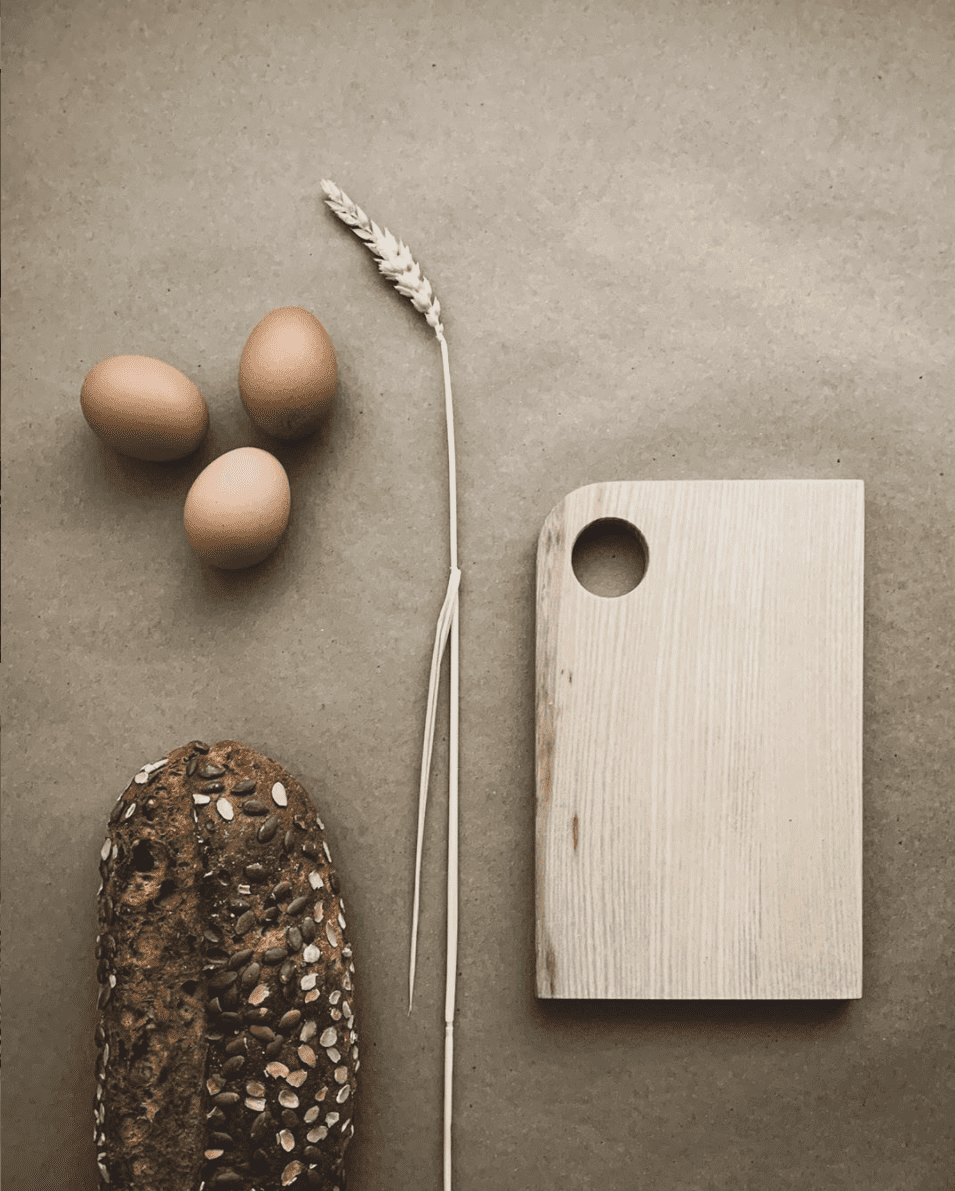 Give us a short intro, who are you, where are you based and what do you do?
Brüün is a small family-run business based in a village just outside Bristol in the South West of England. We make products out of wood for people who embrace a simple, pared-back lifestyle. We hope our designs balance aesthetics and functionality and are considered and minimalist. Every product we make is hand-crafted from responsibly sourced materials.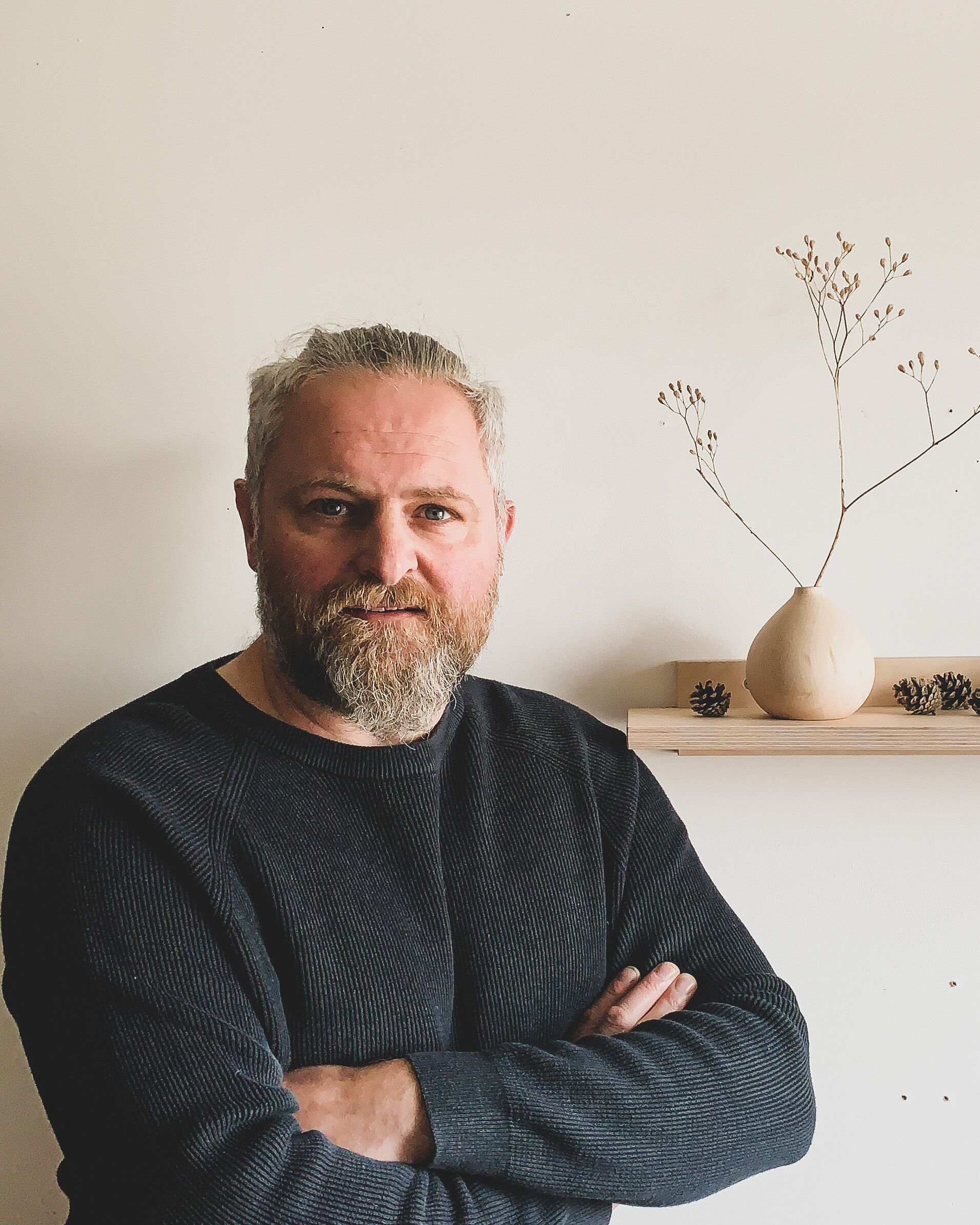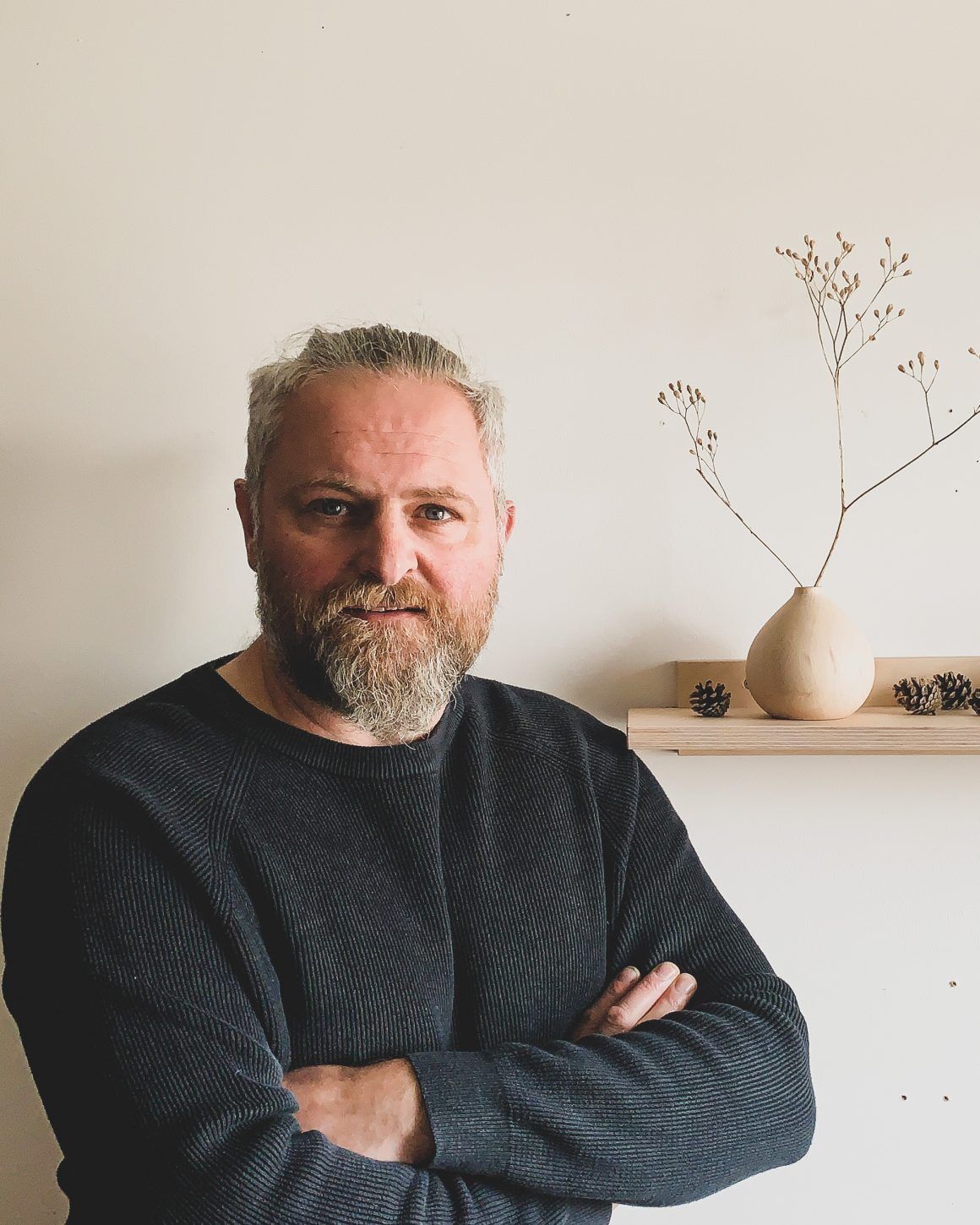 Tell us about your journey with woodworking
I first became interested in woodworking when a balsa plane I had taken ages to make at age 12 wouldn't fly very well. My mum took me to my Uncle Len who showed me how to rebalance it. He was a hobbyist furniture maker and I soon started making all the odd pieces for my mum. I started with a small coffee table. It wasn't the most beautiful piece but she loved it.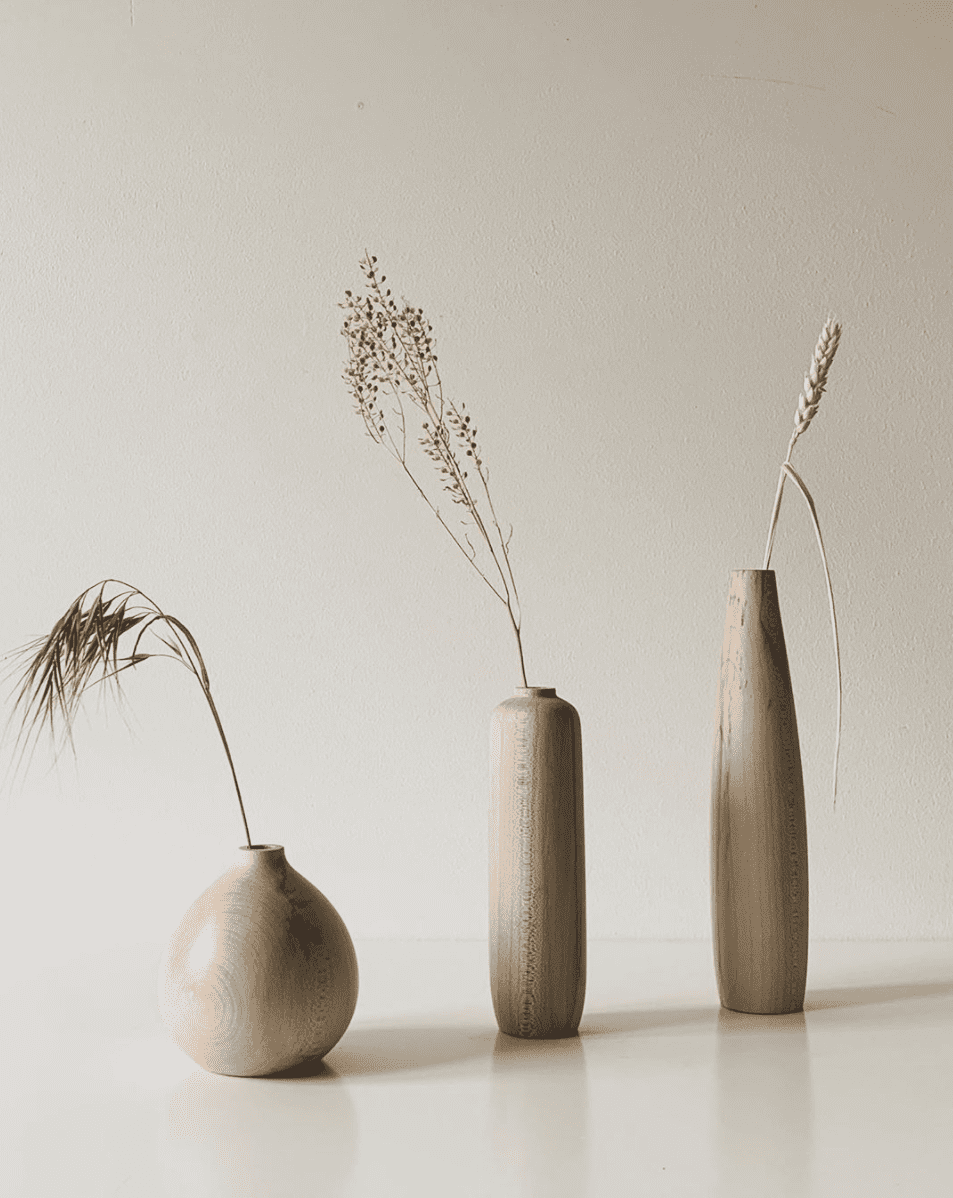 How did your interest for design start?
When I left school at 16, I got a job as an apprentice furniture-maker at a company called Functional which was run by an amazing guy called Mike Harvey, a designer-maker with many years' experience. He encouraged me to train to be a cabinetmaker and at college I learned about traditional techniques and design in furniture-making. It was Mike who introduced me to contemporary designers and movements: like Bauhaus, Alvar Aalto and Marcel Breuer.
Where do you get your inspiration from?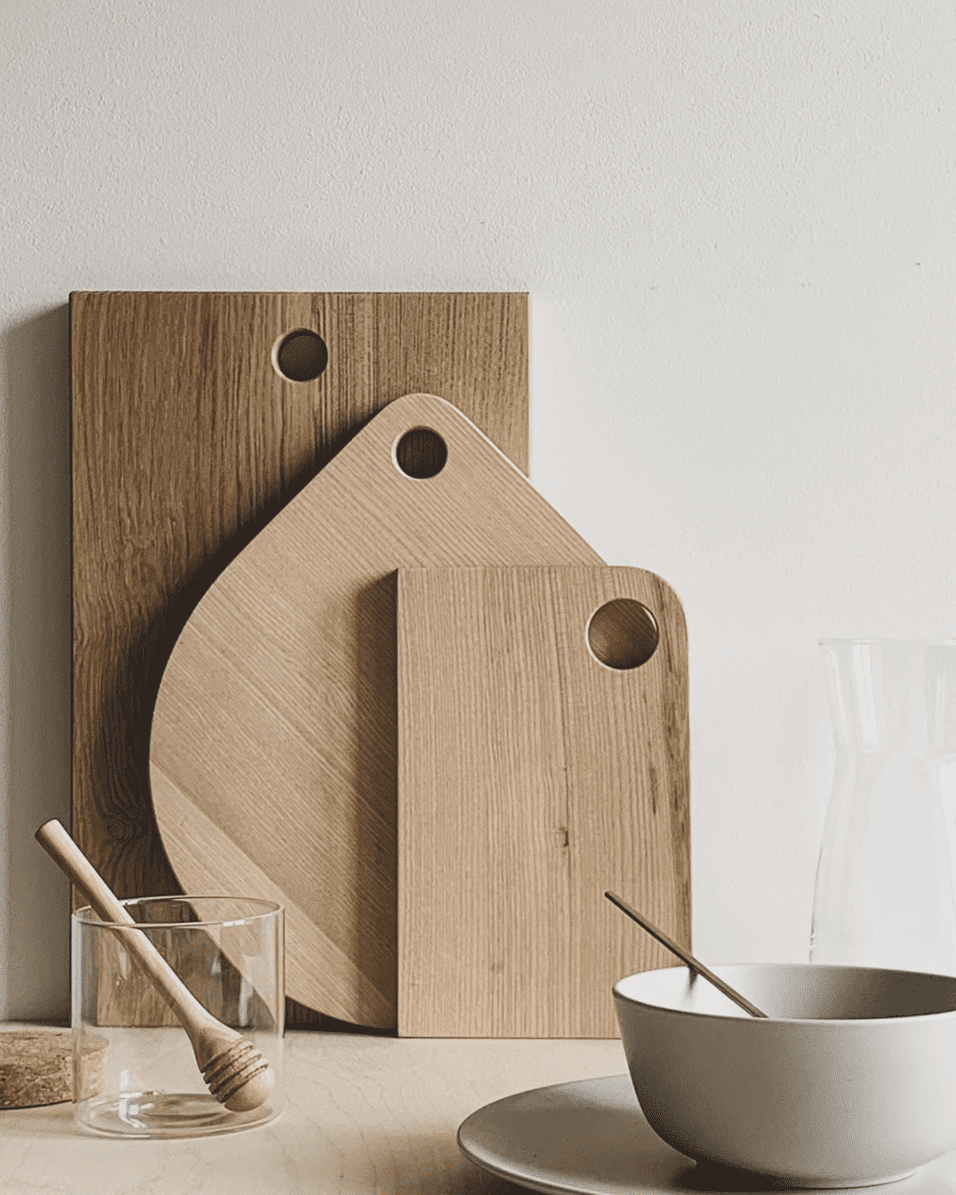 I'm inspired by everyday things that I see in nature and everyday objects – looking at what works well and what doesn't.
What are some things that are important in your creative process?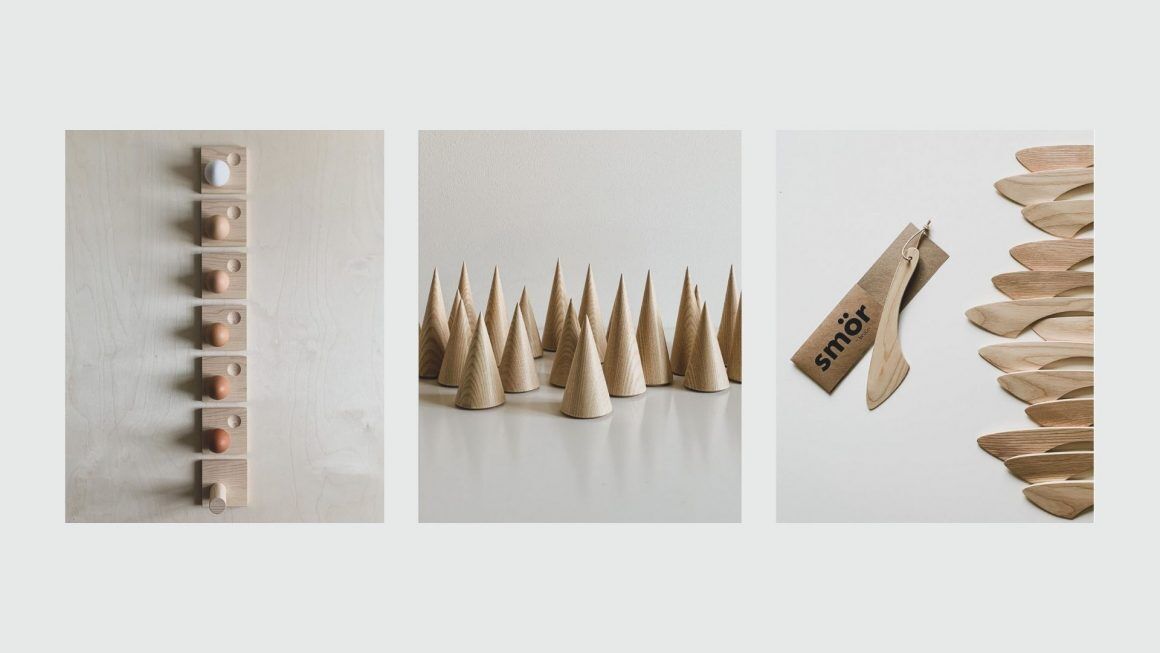 My best designs come when I'm sitting in a good space (no clutter and good light), when there are no time pressures and when I have a good quality coffee to hand. If I am doing a bespoke piece of furniture, then forming a detailed design brief with my clients is essential.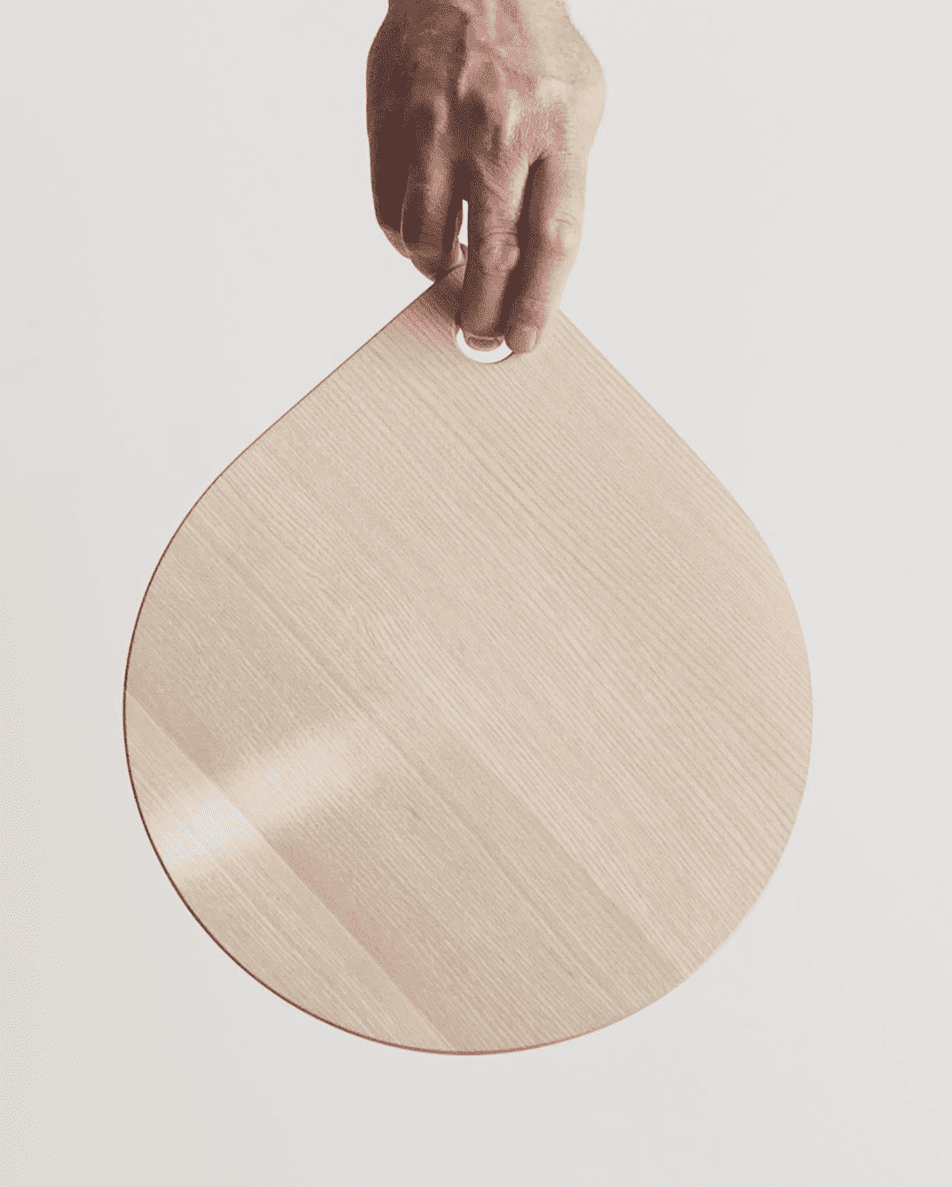 Your 3 favorite brands, and why?
• Victorinox/Swiss Army – I've owned a Swiss Army Champ since I was 18 and I use it almost everyday. For me it's the perfect multi-tool.
• Enki magazine – I have dyslexia and am a very visual person and the photographs in Enki are food for the eyes and soul!
• Iris Hantverk – I first came across this brand on Instagram and searched out the shop when I was in Stockholm in 2018. They handcraft everyday functional objects from natural materials, such as hand-drawn brushes, and make them so aesthetically pleasing. I find this really inspiring and I also love the inclusive history of their brand.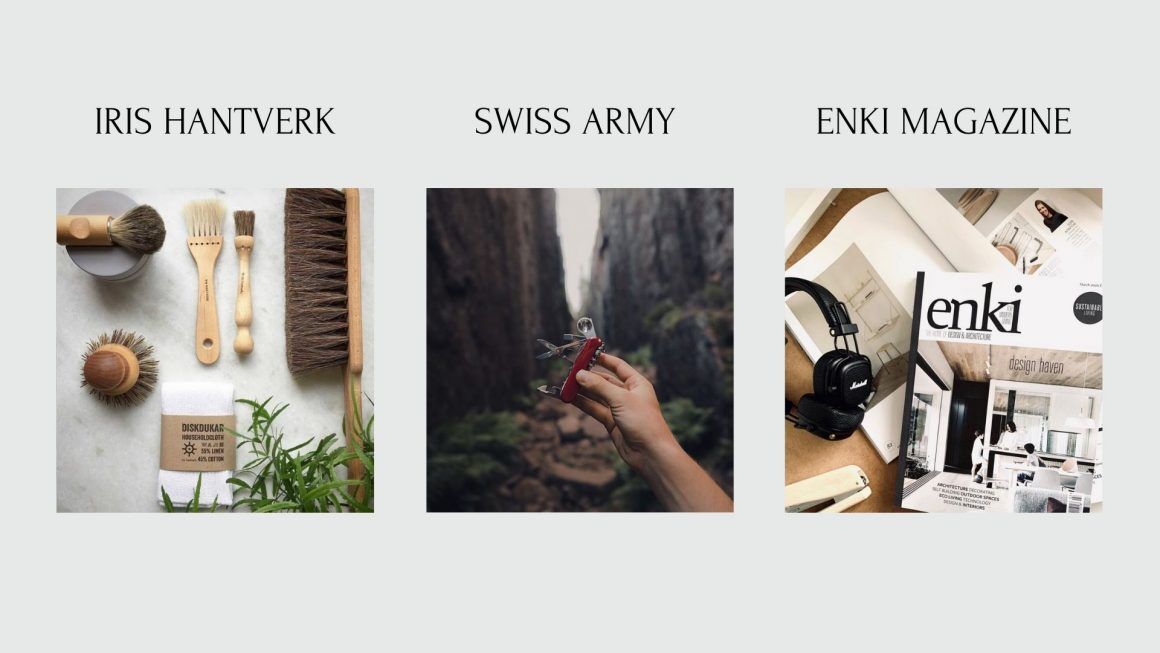 Your 3 Favorite Instagram accounts & why?
• @thesefourwallsblog – I love Abi Dare's simple approach to aesthetics, she has an amazing Instagram grid and I love the home tours she does on her blog.
• @wasielewskamarta – Marta captures beautiful moments from her family life and travels so her Instagram grid is like a visual diary and the result is simply beautiful. It encapsulates many of the things I love: slow-living, family life, travel and food.
• @nordickitchenstories – I'm a foodie and have followed Louise since I first started on Instagram. I think her recipes, kitchen creations and her photography are stunning and find her work really inspiring. I love the way she uses a lot of local and seasonal produce. Her cinnamon buns recipe are a big hit with my family. What's really nice is that since meeting on Instagram we've collaborated on a couple of photoshoots and continually exchange ideas.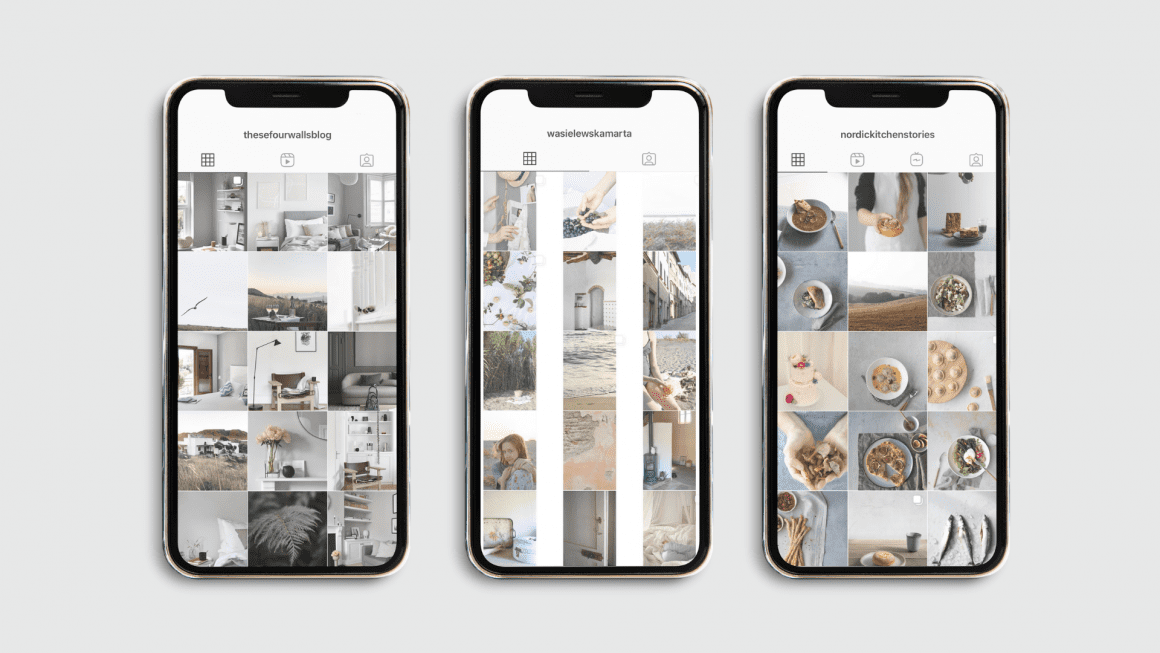 How would you describe your style?
Functional, minimal and stylish.
Fun Fact about You?
As a child I was a massive Lego fan and I haven't quite left that behind which had lead me to create, Rak, a Lego minifigure display rack. My boys have inherited this passion and every Christmas I do a surprise Lego scene for them. The favorite so far was probably the snow-covered Yuletide Swiss chalet.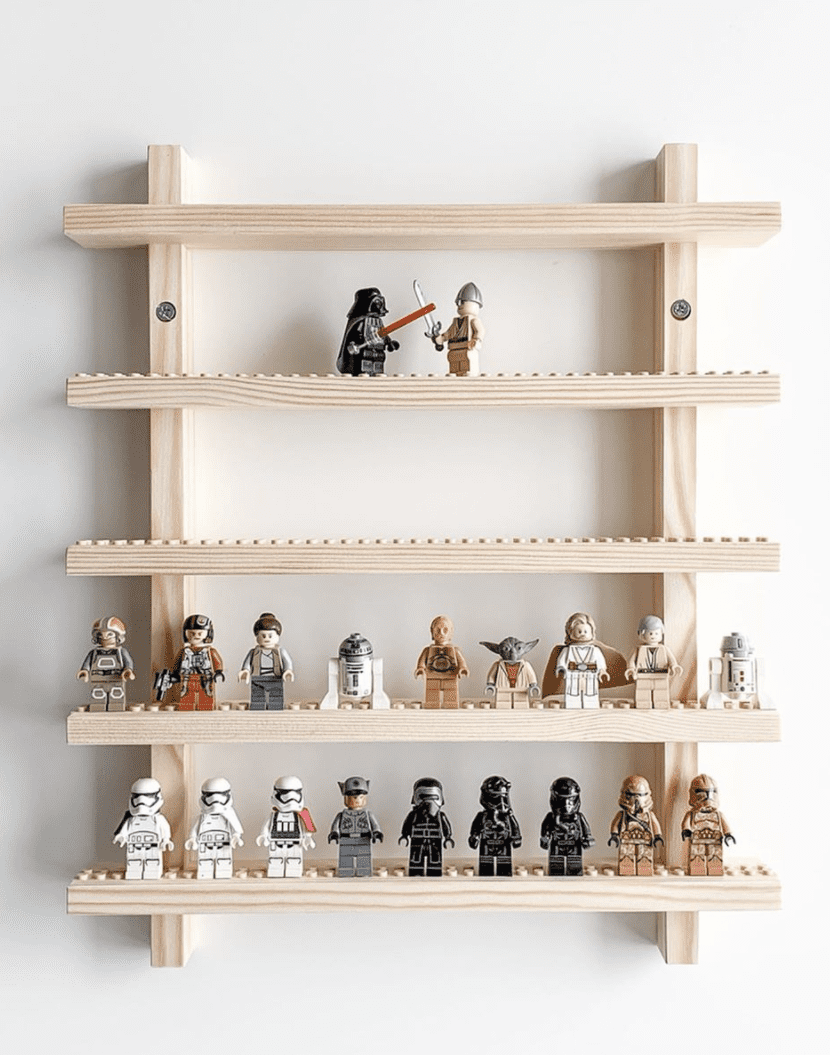 If you were an Interior Decor item or a piece of Furniture, what would you be & why?
I think I would be an Aalto stool because I'm a fairly steady character. I like simple, stripped back things and like the birch ply – I have Scandinavian roots. But, in my dreams, I'd be his cantilever chair!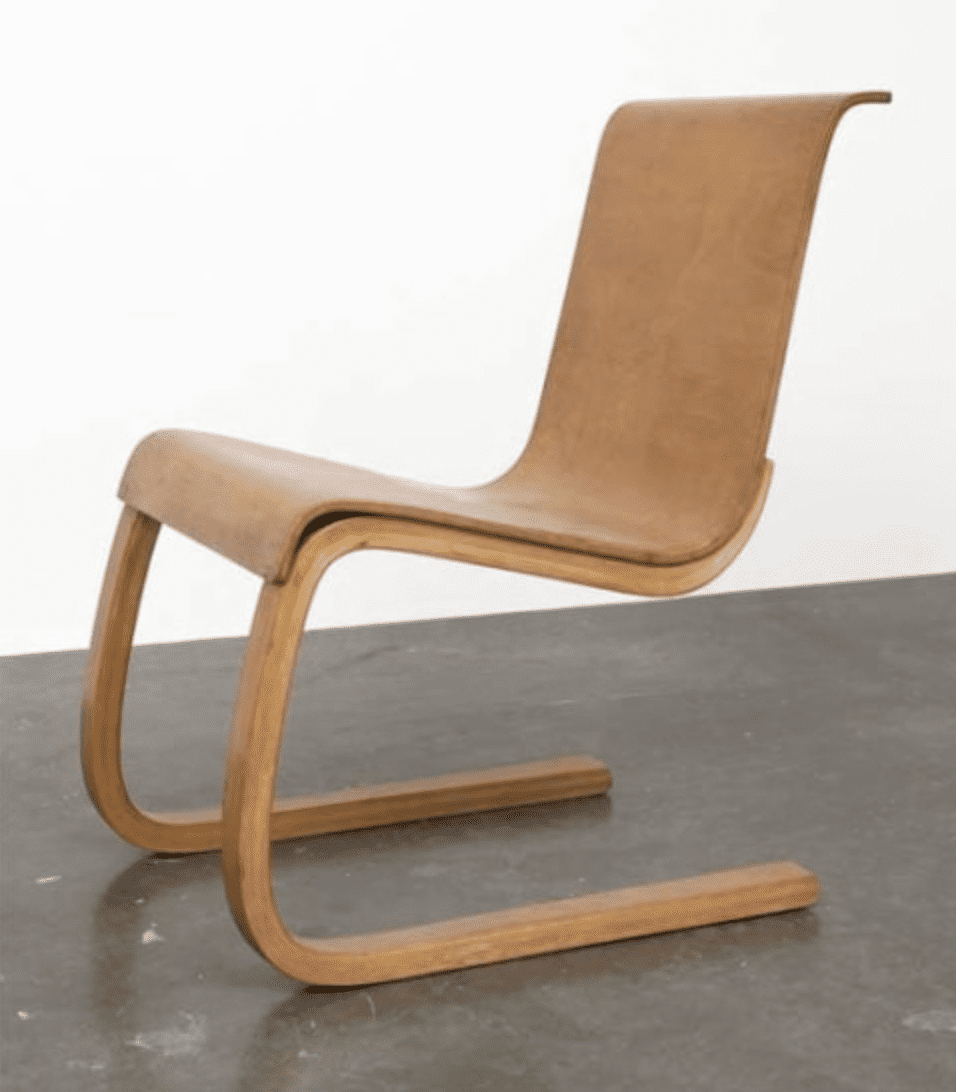 Last question – Where can people find You?
They can find me on Instagram as BRüüN UK, or on our website bruunuk.com/shop.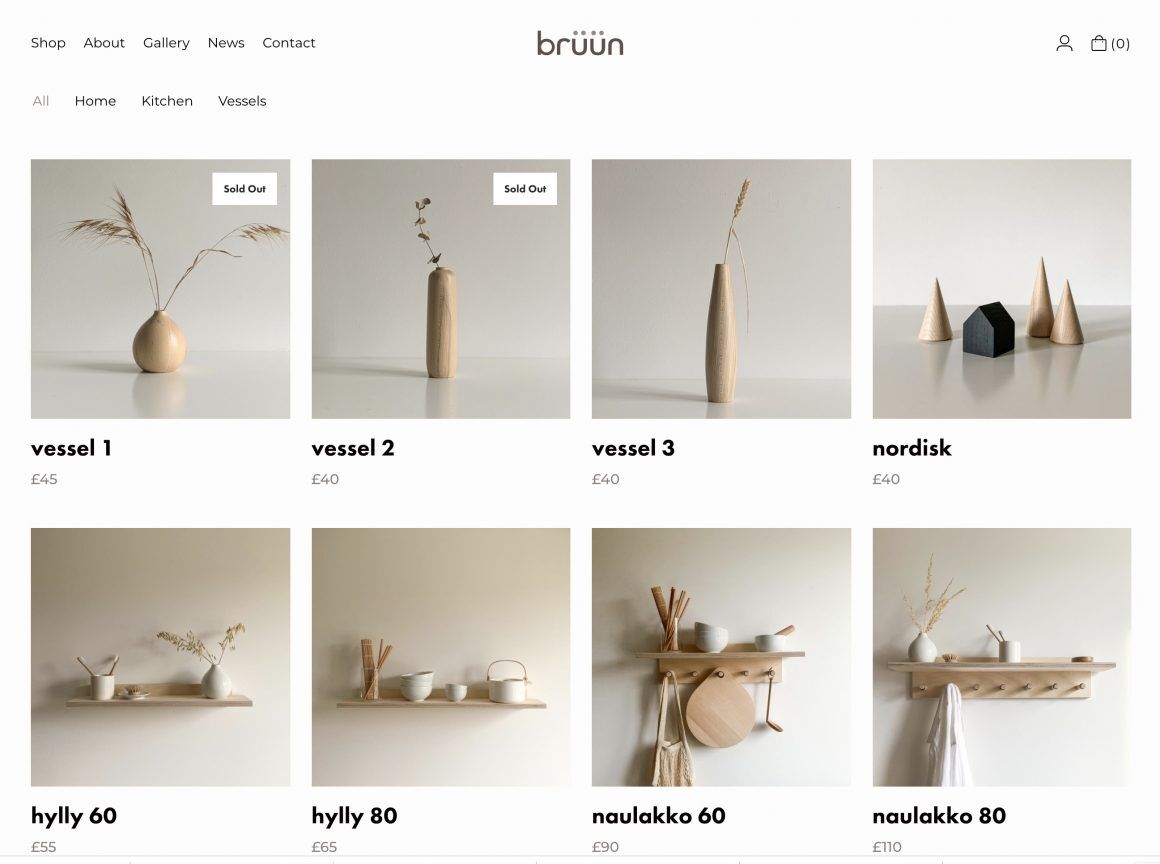 That's all for today! We hope you enjoyed and was inspired by our Interview with Steve Brüün.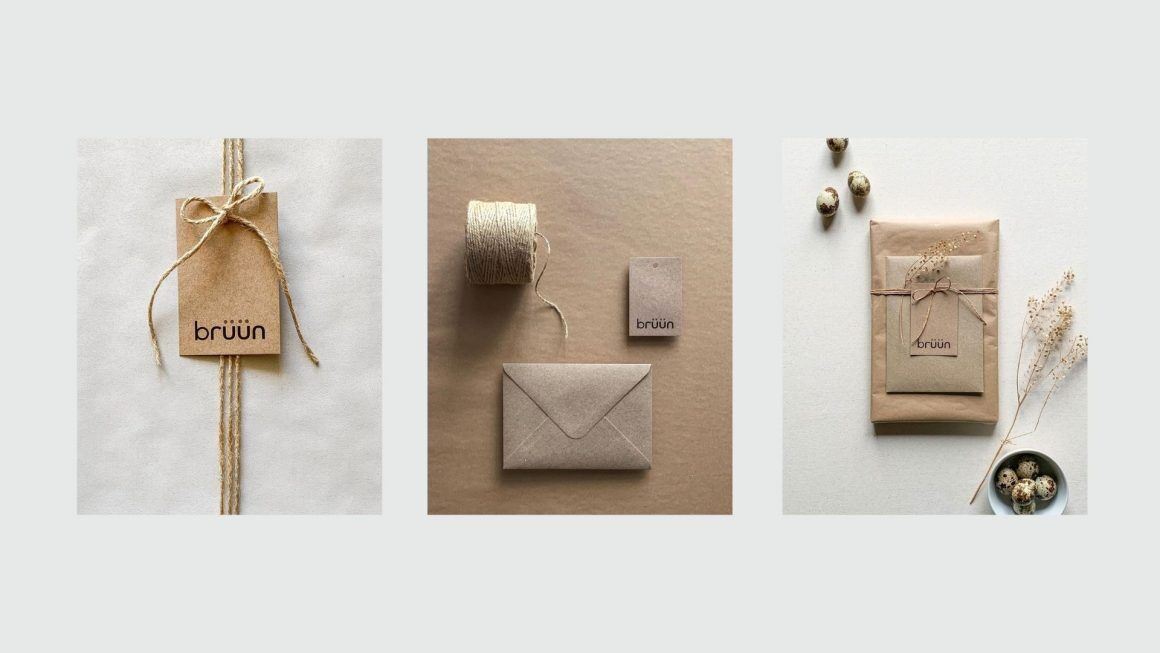 Until next time,
HEJDÅ!
// Josefine Appadoo for Scandinavian Style House