Top 10 Inspiring Scandinavian Style books
We are all about inspiration here on Scandinavian Style Home. There is something extra special with sitting down with a cup of coffee and looking through a real hardbound book. Therefore we have put together a list of our Top 10 Inspiring Scandinavian Style books.
And if the inspiration of looking inside them wasn't enough – these books can also serve as great decor items. You can use them to style your bookshelves or coffee tables. They are not numbered in order, and some of them we have purchased ourselves already, while some others are still on our own wishlist.
With all that being said – let's dive right into it shall we?
For full disclosure. As an Amazon Associate I may earn a small commission from qualified purchases through the links I have provided to these books.
#1 Kinfolk Home: Interiors for Slow Living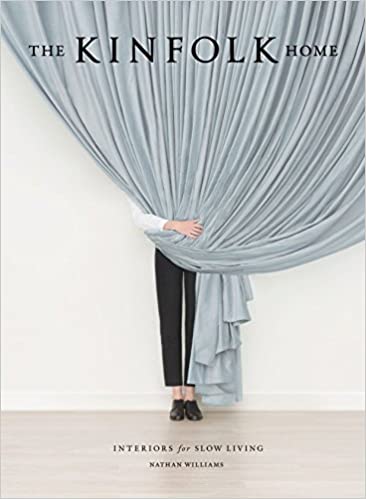 Kinfolk Home is one of my all time favorite books and one of the books that actually sparked my interest for interior design many years ago. I got it as a gift and it has been a treasured possession ever since. This book takes you inside of 35 different homes, around the world. You get to read about the owners and hear their views and thoughts about creating intentional lives and homes.
As with all of the Kinfolk books it feels like you are holding a mix of art, poetry, carefully curated essays and stunning photography, all in one. I couldn't personally recommend this book more. It is not only my favorite book for inspiration but also one of my favorite decor items. It isn't explicitly geared towards Scandinavian style but my personal opinion is that most of the homes that are highlighted have Scandinavian life and interior values. Click here to find it on Amazon.
#2 Simple Matters: A Scandinavian's Approach to Work, Home, and Style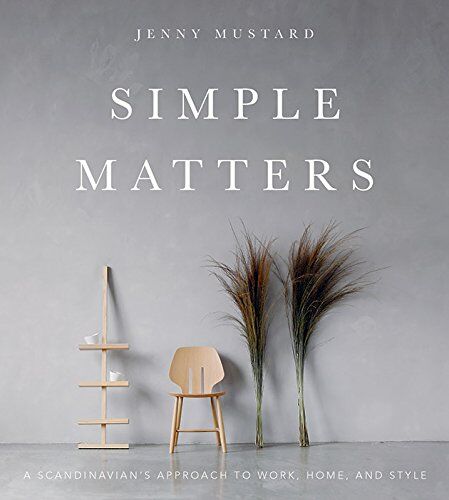 Simple Matters is a book not just about interiors but about the Scandinavian Lifestyle. It is written as a collection of essays that speaks in to adopting a sense of minimalism and intentionality to every aspect of lives. It talks about simplifying our homes, our eating habits, our wardrobes and our relationships. This book is written by youtuber, podcaster and influencer Jenny – a Swede who is currently based in London, UK. Click here to get it on Amazon.
#3 The Scandinavian Home: Interiors inspired by light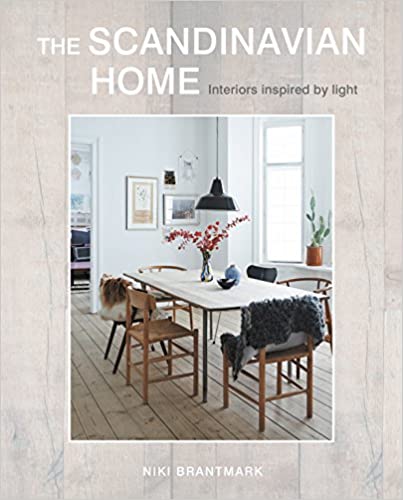 The Scandinavian Home is a deep dive into the Scandinavian Style. It features specially commissioned photographs of homes in Denmark, Norway, Sweden and Finland. The focus is on the light that inspires the Scandinavian Style and it's design choices and way of living. It also gives you an insight into different kinds of Scandinavian homes. The book displays both the urban style, the country home, and the rustic rural home retreats. It is written by influencer and interior design blogger Niki from My Scandinavian Home. Click here to get it on Amazon.
#4 Three Birds Renovations: 400+ renovation and styling secrets revealed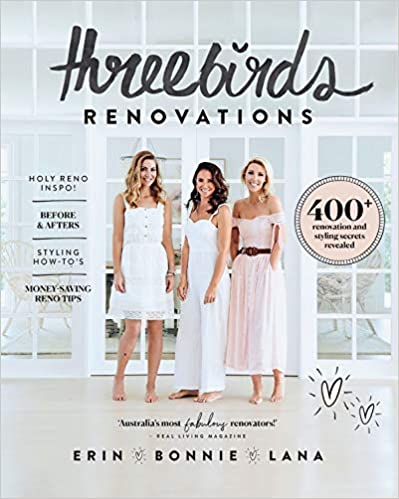 Threebirds Renovations one of my all time favurite books – focused on all things renovations. I have followed this trio for a while now on both instagram and youtube. They are some of my biggest inspirations when it comes to renovating your home. In this book you get to be inspired by nine of their house flipping projects. They share why they made the design- and functionality choices that they did. It's filled with over 400 renovation and styling secrets that they use on their own projects.
Their style is minimalism with a touch of coastal vibe as they are based in Australia. I couldn't recommend this book more. It has fired me up about renovations in a way that few other books ever have. If you are about to start or is just thinking about renovating your home – you need to get this book! Click here to find it on Amazon.
#5 Abode: Thoughtful Living with Less
Abode is a book continues on the topic of minimalism. It talks about how to be more intentional with what you own. It also covers and how to create a stunning home out of a smaller budget that is true to who you are. The authors are a dynamic duo of an architect and a painter, who has spent over a decade in the industry. Not only have they been making and decorating spaces. They are also the founders of General Store in San Fransisco and Venice. This store is filled with everything we Love! In this book they give you tips on how to maximize openness in your home. They also share how to amplify the natural light and create a tranquil home. It gives you a glimpse into what their process look like as they build or put together a space. Find it on Amazon here.
#6 Still: The Slow Home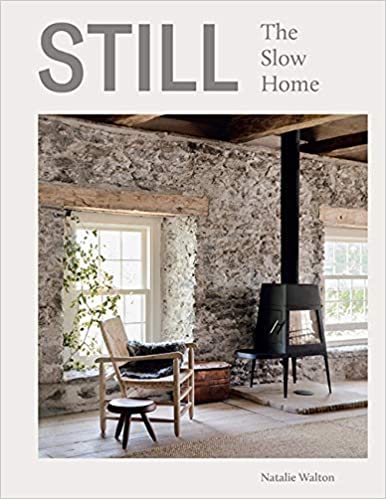 Still is an interior and lifestyle book that is all about people who have decided to simplify and slow their lives down significantly. This goes well with the minimalism mindset that is at the core of Scandinavian design. The book invites the reader to explore the philosophy of the SLOW movement which among other things is to live sustainably. It showcases people and homes around the world who have chosen to slow down and minimize their lives. The interior images are stunning and leaves you with a lot of inspiration. To find this book on Amazon click here.
#7 The Foraged Home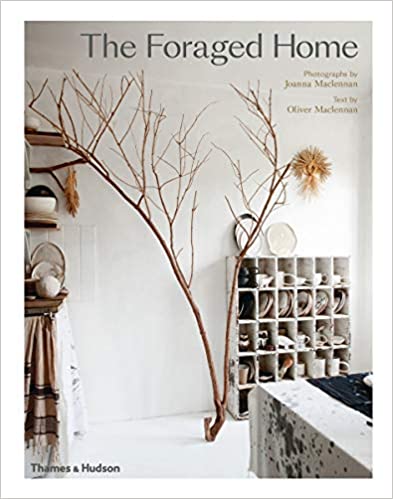 The Foraged Home is a book that celebrates the mix of sustainability and creativity and how we can create a beautiful home without buying lots of expensive furniture. Instead we can focus on foraging and salvaging what is around us. This is a book that speaks to those of us who are longing to make more sustainable choices. It explores what it looks like creating a home discarded objects that can be restored, recycled and repurposed. This is a perfect book for those of you who are leaning towards a more rustic Scandinavian look. Find it on Amazon here.
#8 Scandi Rustic Style: Creating a cozy & happy home (by Rebecca Lawson)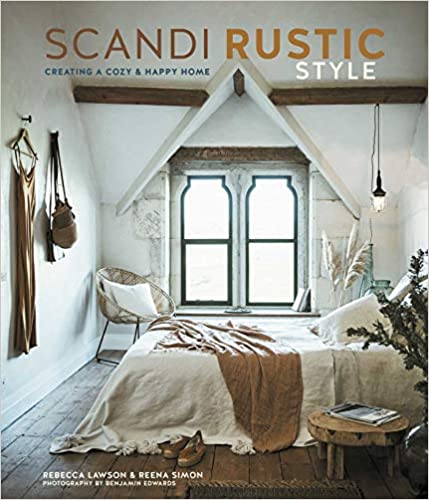 Speaking of the Rustic Scandinavian style – here is another great book on this topic. Scandi Rustic Style has not been released yet but is available for pre-order. It is written by two reward winning bloggers and Instagramers who loves the rustic Scandinavian style. In this book they will share how you can create a Scandinavian Style Home. They talk about adding rustic natural materials and textures to create cozy and inviting home. I can not wait until this book gets out in October 2020! Find it on Amazon here.
#9 Monochrome Home: Elegant Interiors in Black and White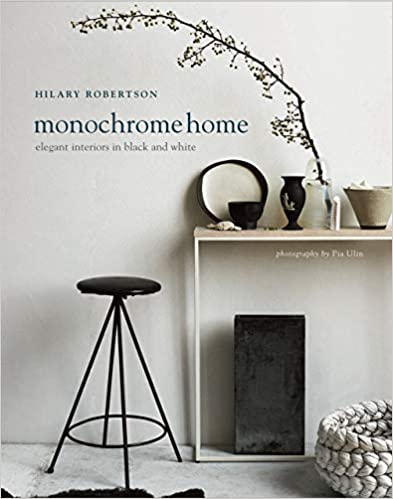 The book Monochrome Home explores one of our favourite themes at Scandinavian Style House. That's the use of black and white and all the grey shades in between. The book focuses solely on how to build a beautiful home using a monochromatic color theme. It is written by a sought after interior stylist who shares mood boards and analyze the different shades of black and white monochromatic homes. You also get to see some inspiring homes of artists, designers and architects that have incorporated these themes into their own homes. Find it on Amazon here.
#10 Travel Home: Design with a Global Spirit
Travel Home is less focused on specifically the Scandinavian Style, but is all about incorporating your own memories and journeys into your home. Specifically your memories of traveling and visiting new places. This is something we have always been passionate about, and something we think is relevant no matter what kind of interior style you prefer. This book explores how we can take inspiration from the beauty we experience in the world and let it influence our daily lives and how we decorate our homes. Find it on Amazon here.
That's all for today.
We hope you enjoyed Our Top 10 Inspiring Scandinavian Style books. Let us know in the comments which ones inspired you the most. We always love to hear your input and comments.
Until next time,
Hejdå!
(goodbye in swedish)
Josefine from Scandinavian Style House