Minimalistic Holiday Decor
If you're anything like me, you are beyond excited that Christmas is upon us, and for all of you who who love neutral Minimalistic Holiday Decor – this is the blogpost for you. We've put together some of our favorite Christmas decor items, and we hope you love them as much as we do!
So lets get right into it shall we?!
#1 Custom Brass Ornaments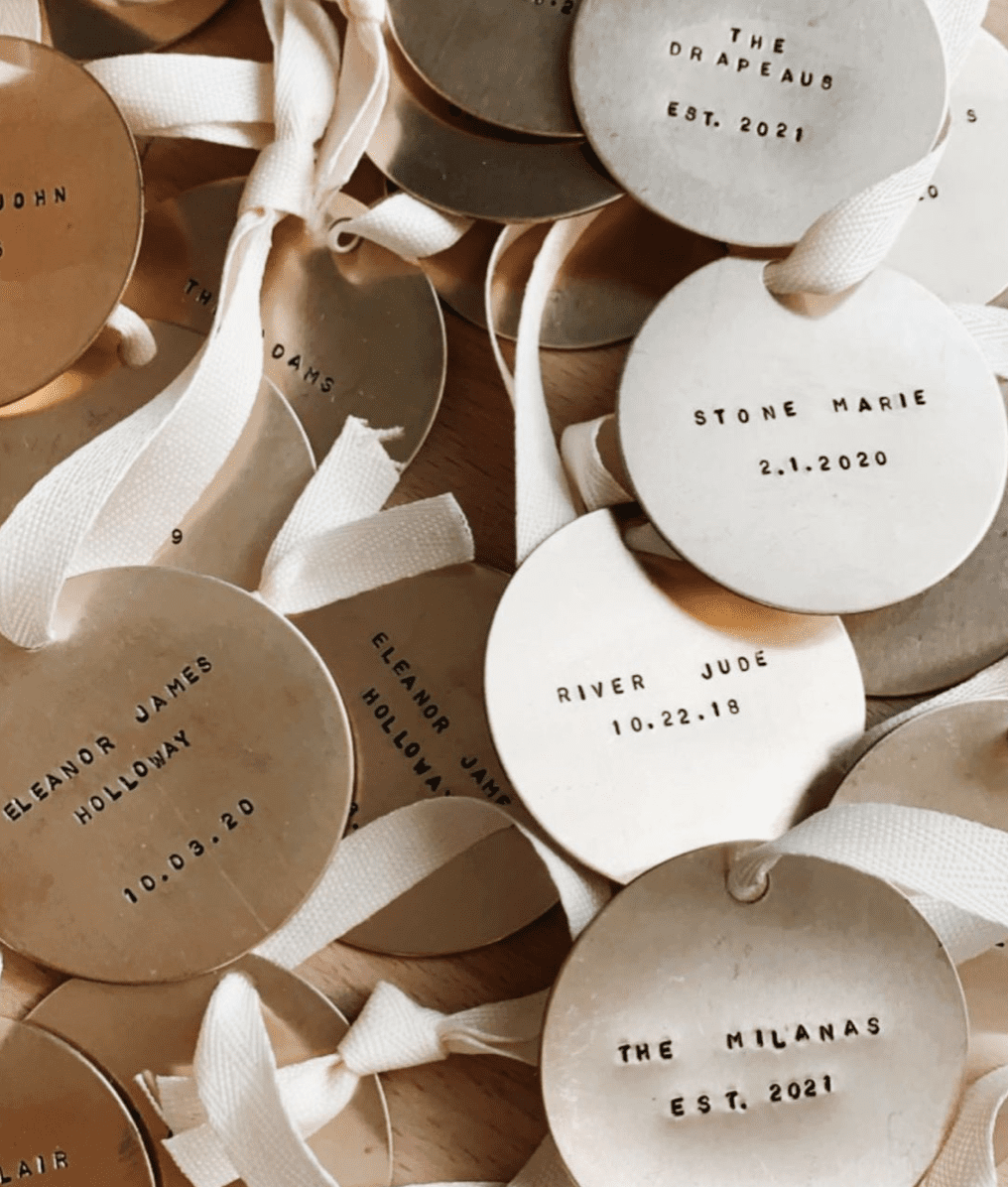 These minimal ornaments really caught my eyes a few days ago and they might be my current favorite thing on this list. I absolutely love the warm shine in brass, and I'm all about the simple engraving. And I always love anything that you can customize to make it extra meaningful.
Find them HERE.
#2 Wooden Garland & Decor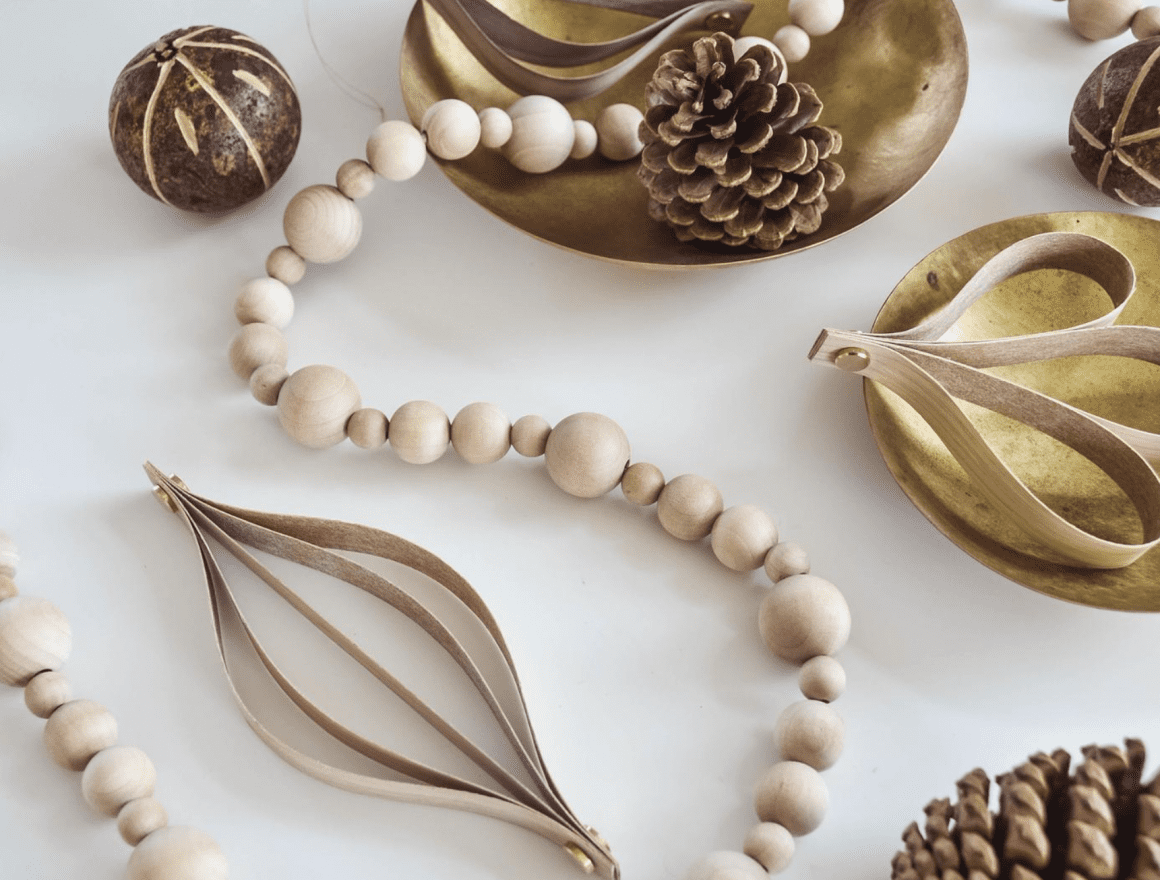 If you've followed us for a while you know how much I love anything and everything in light wood. Christmas decorations are no exception. This garland of wooden beads and decor would make all my neutral Christmas dreams come true.
Find them HERE.
#3 Linen Stockings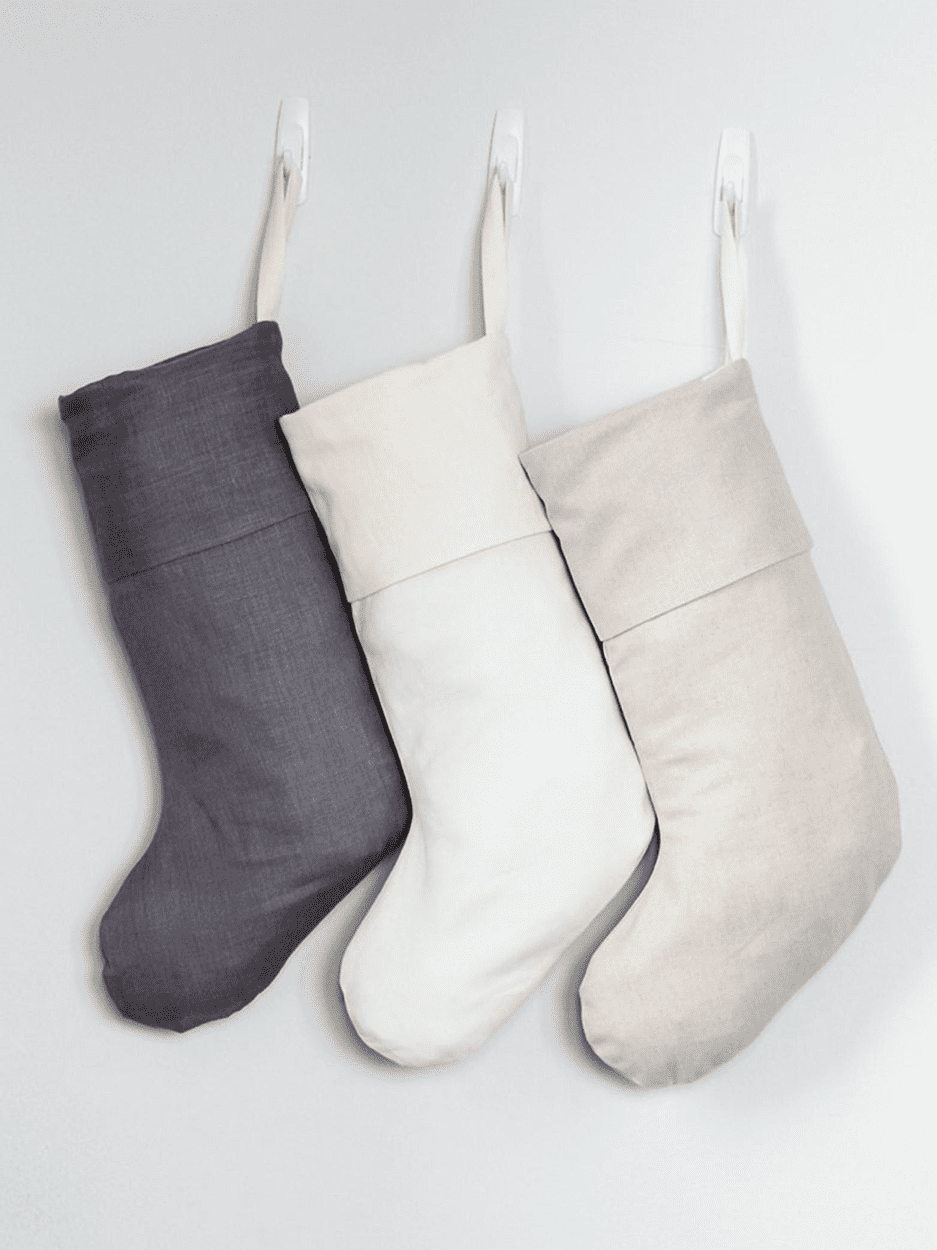 I was over the moon when I found these on Etsy, but unfortunately I was too late to order them for this year. I still wanted to include them though because I will make sure I don't miss out on ordering these for next years Holiday Decor.
Find them HERE.
#4 Circle Candleholder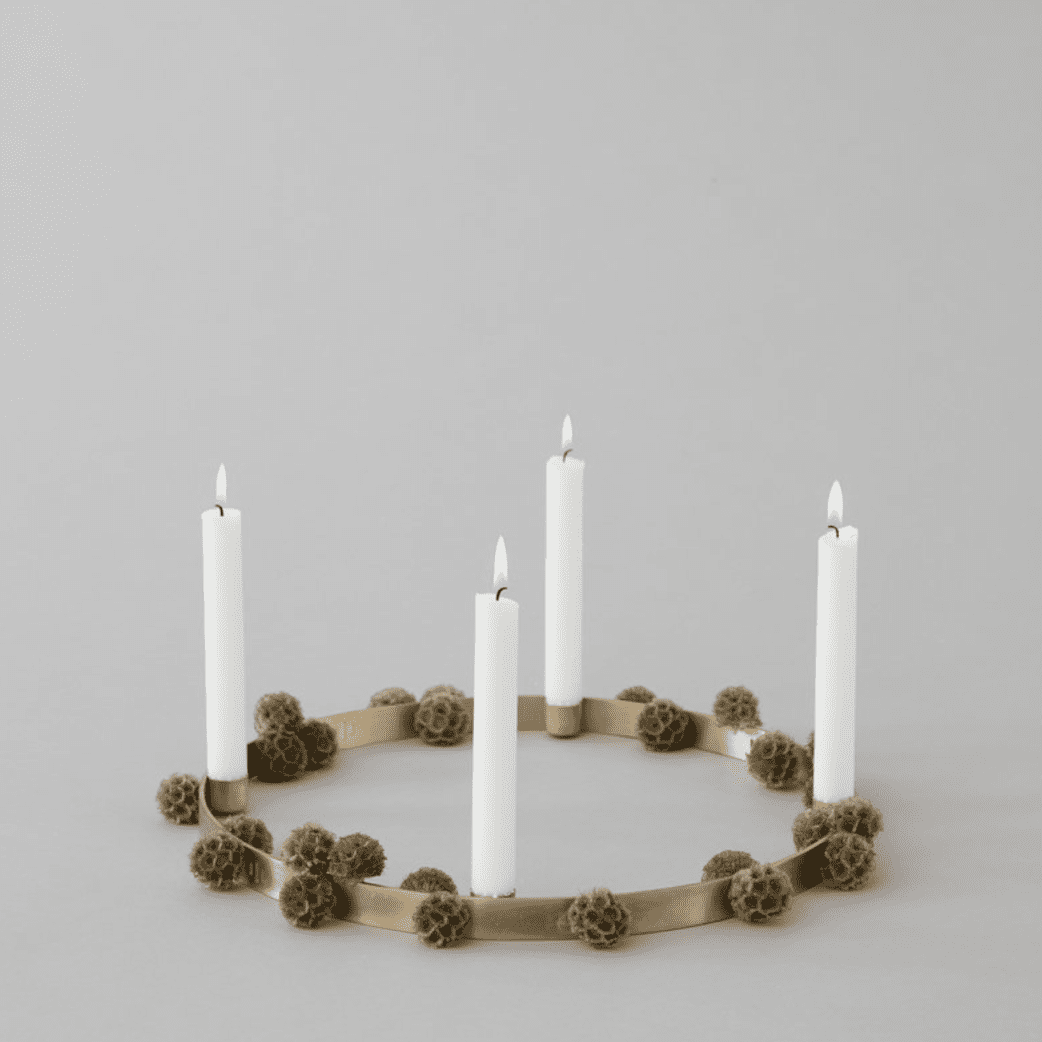 A circular candleholder like this reminds me of the Lucia celebrations we have in Sweden on December 13th in remembrance of St. Lucia. It is a celebration of light on one of the longest nights of the winter. This candle holder is from Ferm, who we wrote a blogpost about here. I love how minimalistic this candle holder is, and that you can have it both on the table and as a chandelier if you hang if from the ceiling.
Find it HERE.
#5 Nativity Print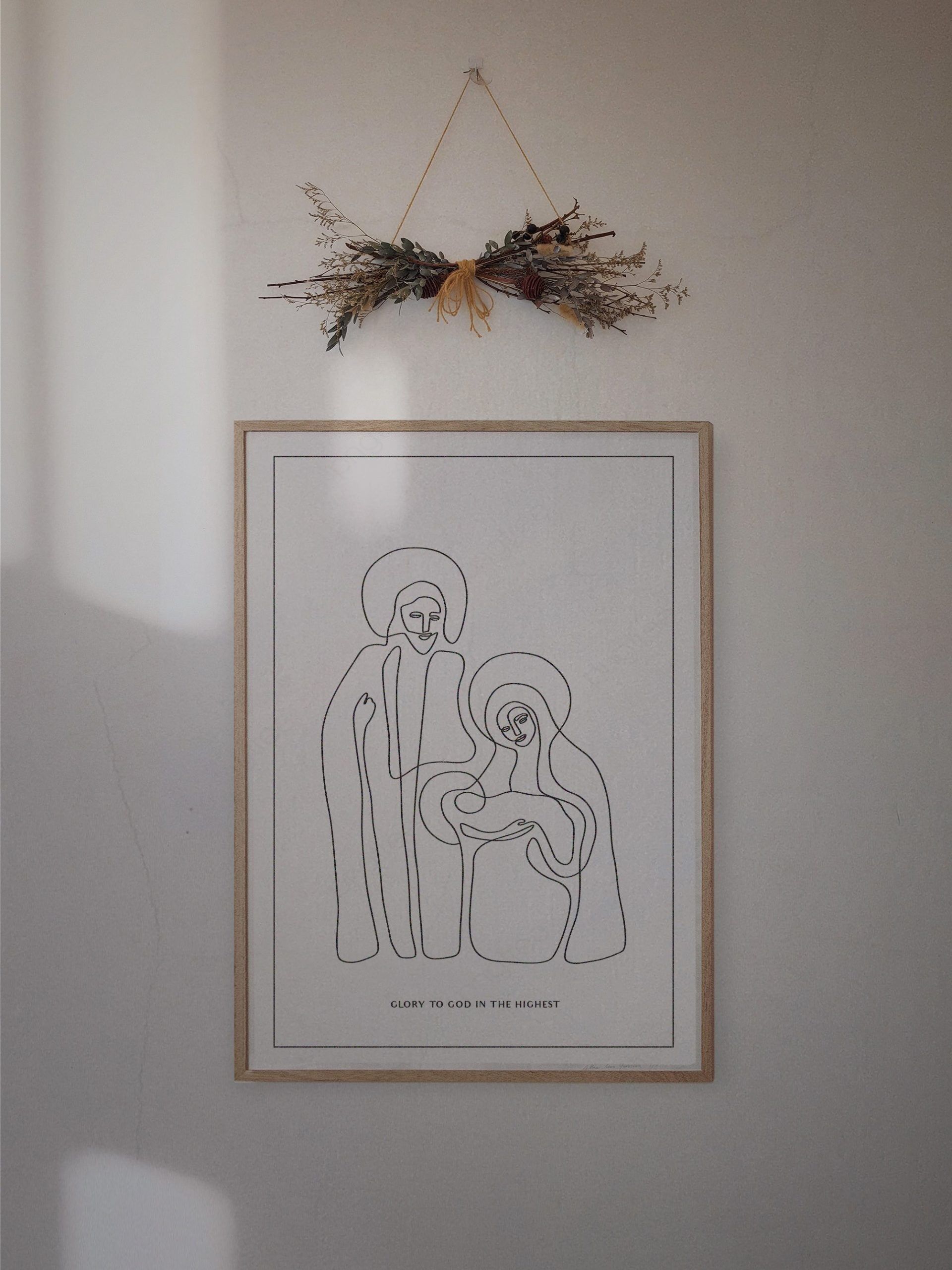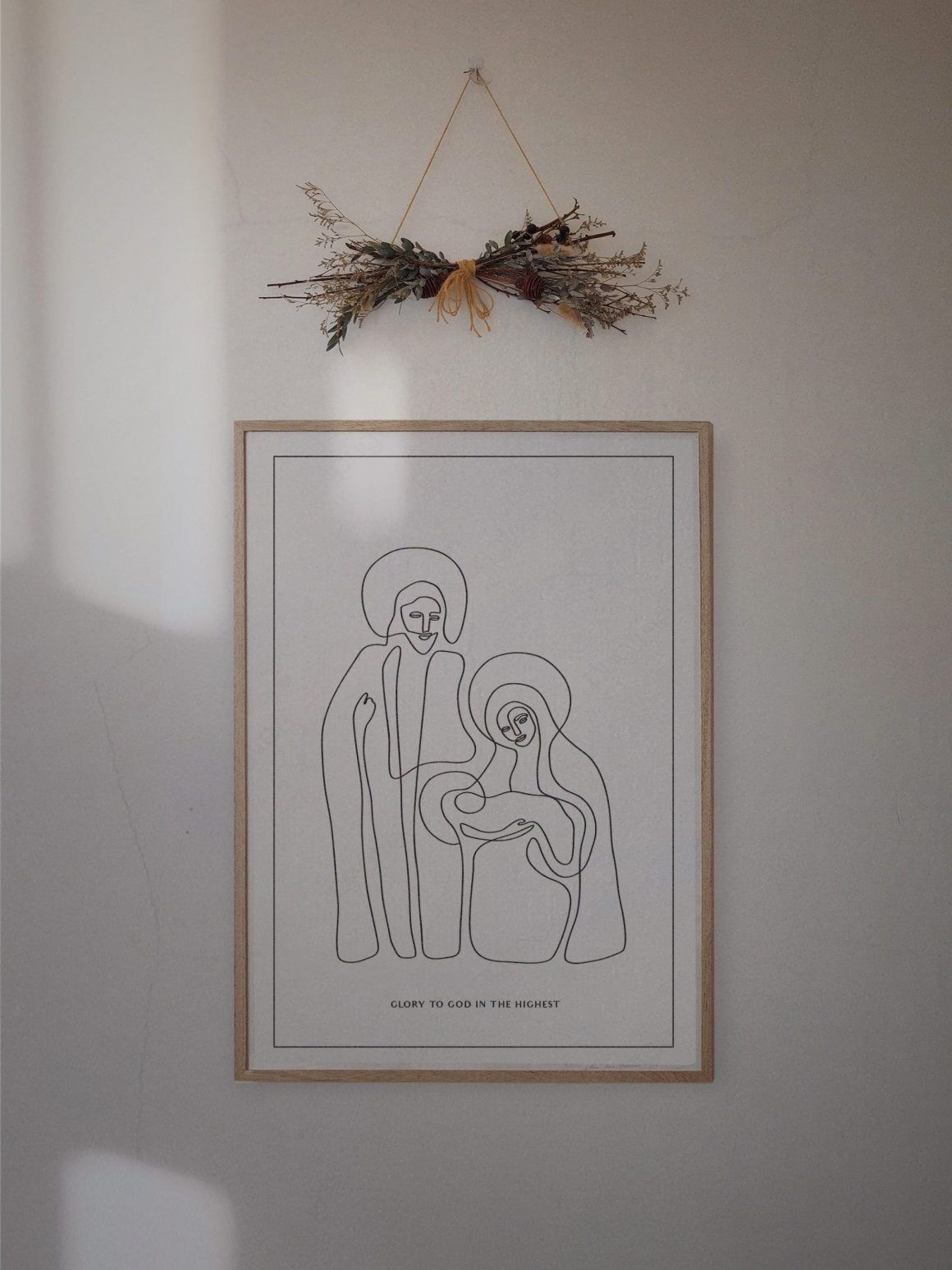 You can't have a Christmas without some kind of Nativity Scene. It is after all the real reason for this season. I absolutely love this minimal Nativity Print by Lyss Studio. If you want to see more of her work I did an interview with Malin at Lyss Studio earlier this year. I just ordered this exact print myself, and I can't wait to hang it up by the tree.
Find it HERE.
#6 Neutral Ornaments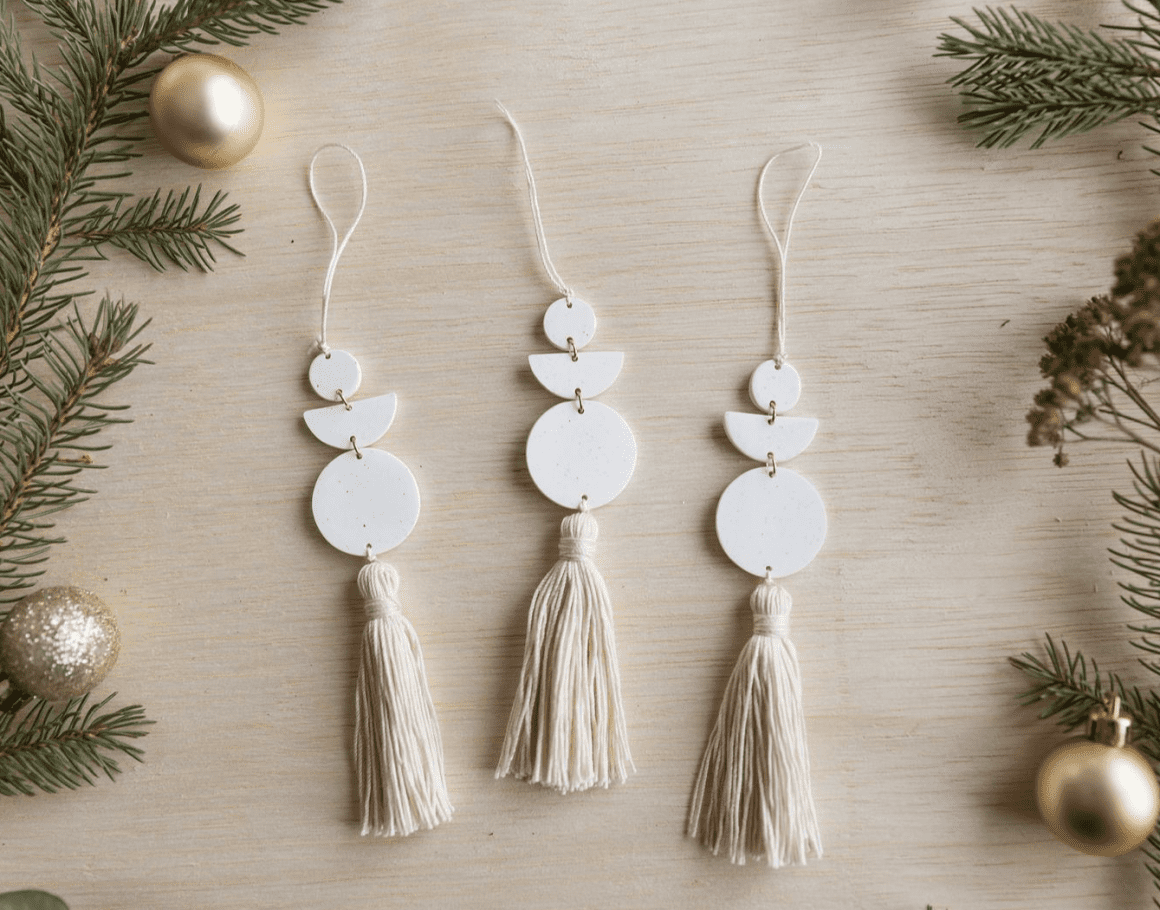 There's nothing better than some light and neutral ornaments to hang in the Christmas tree. I really liked the shape and mix of material in these ones.
Find them HERE.
#7 Minimalist Wooden Trees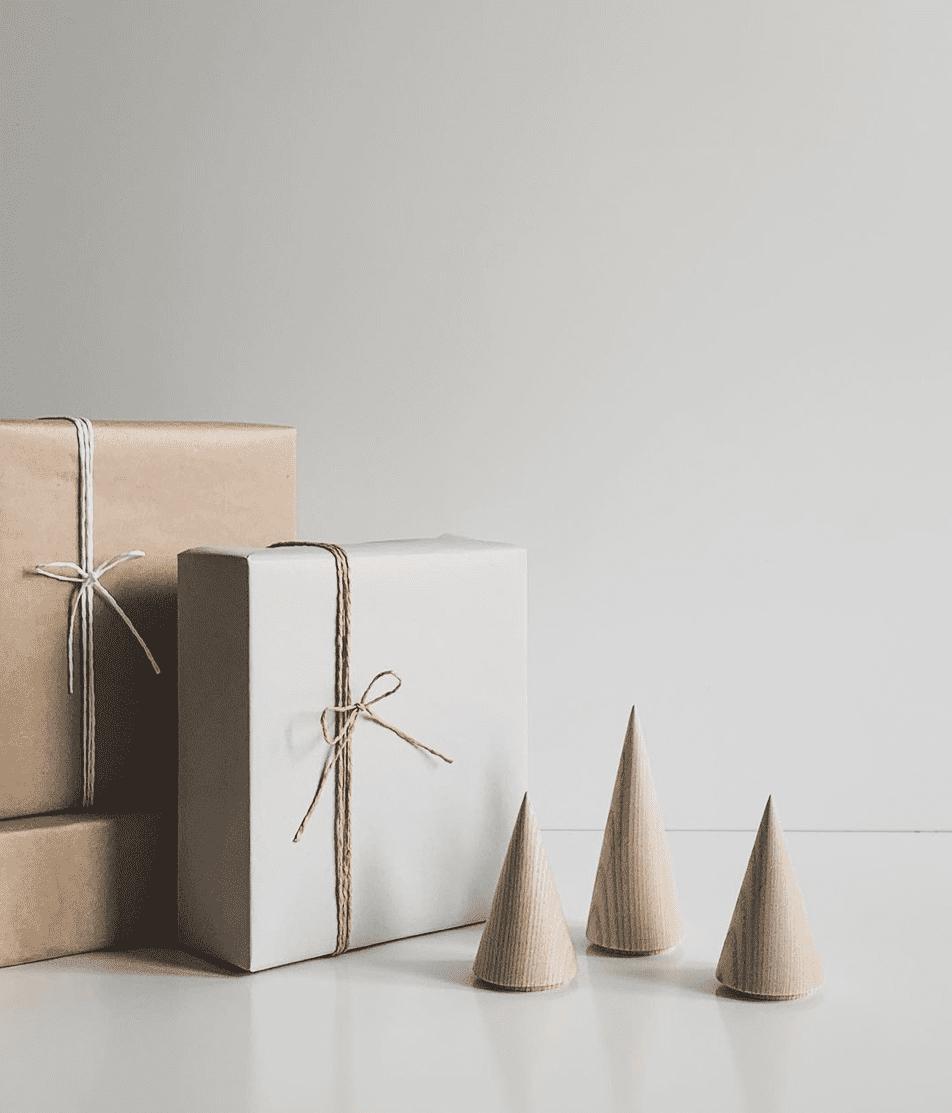 This is as minimalist as it gets when it comes to Holiday Decor, but I absolutely love these small wooden trees that are handmade by Bruun UK. I interviewed Steve a few months ago for another blogpost and if you want to read more about that you can find it here. As far as these wooden trees goes I think they are the perfect addition if you are looking for a neutral Holiday theme.
Find them HERE.
#8 Brass Decorations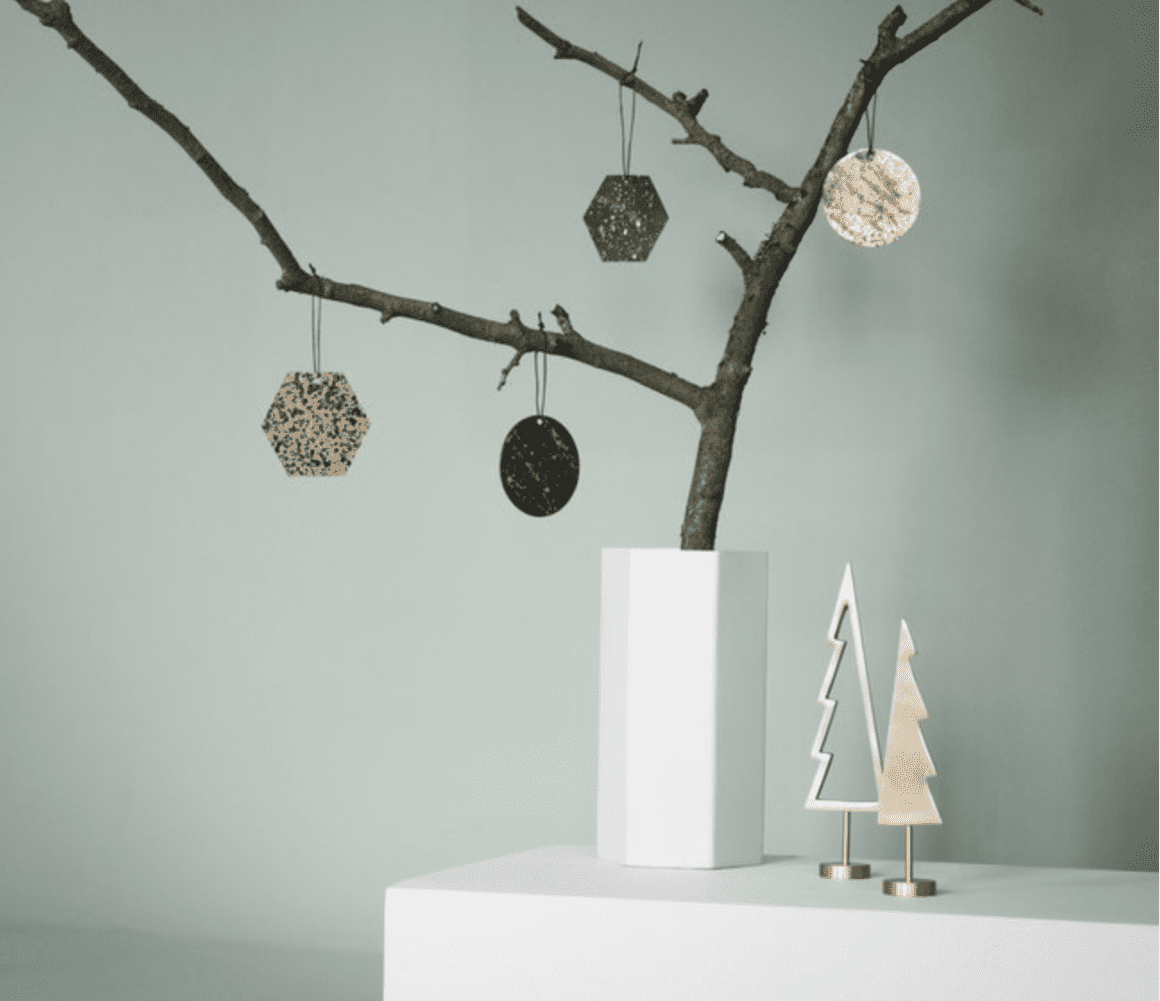 I'm not a big fan of filling every empty spot in my house with Holiday decorations. I suppose that is the minimalist in me. But I do like to have a few simple decorations that are well designed, and these brass trees really caught my attention as something I'd want to have in my shelf or as my table decor.
Find them HERE.
#9 Wooden House Candle light holders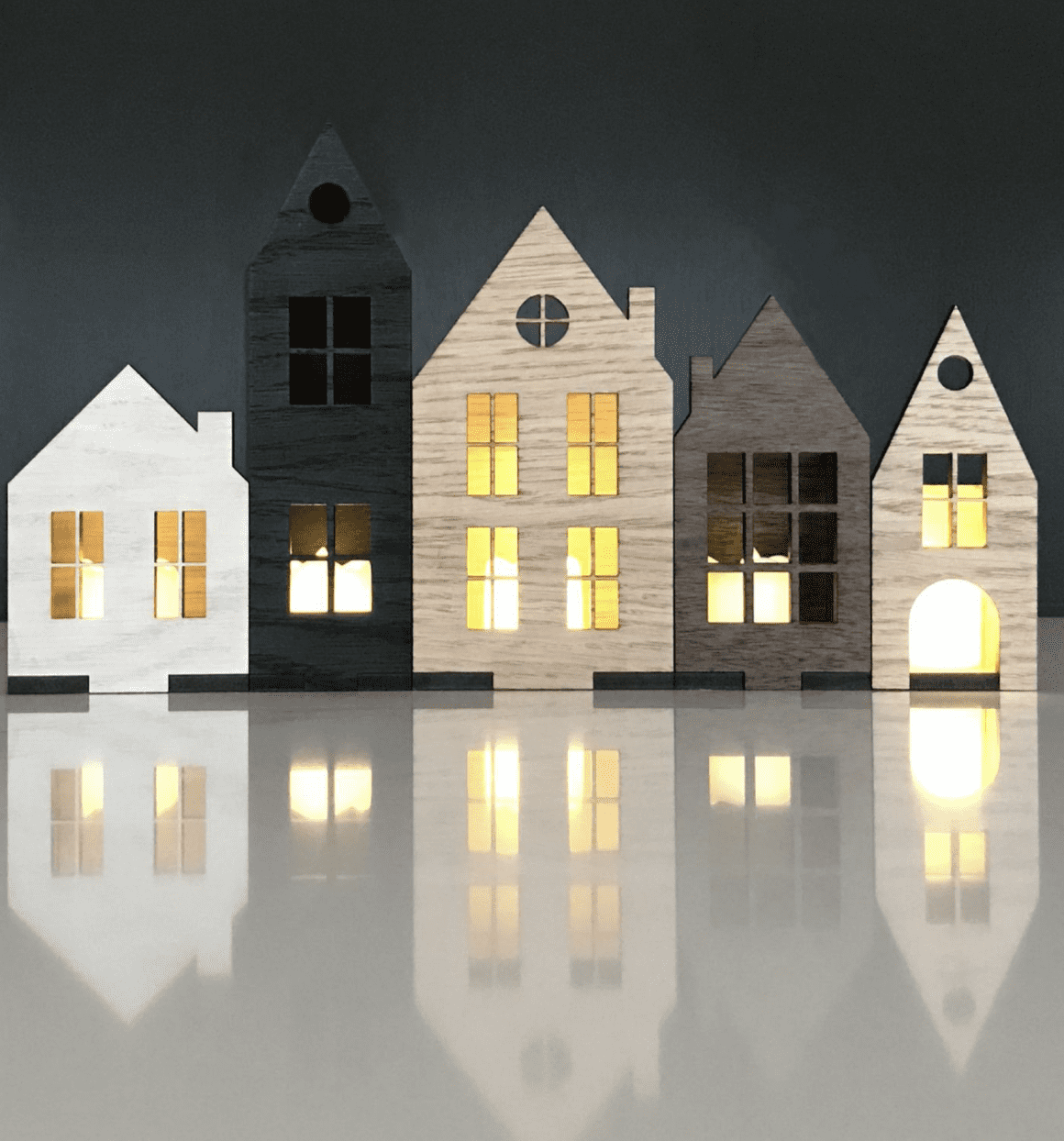 I don't know if its just a Scandinavian thing to decorate with little houses as candle light holders, but I sure do love it, and I thought these ones were absolutely perfect. They remind me of the old parts of Kalmar, the Swedish smalltown I grew up in with their tiny old wonky houses. It's one of my favorite places to stroll around in. And as far as Christmas decor goes I love how cozy they look when you put some lights inside of them.
Find them HERE.
#10 Spruce Print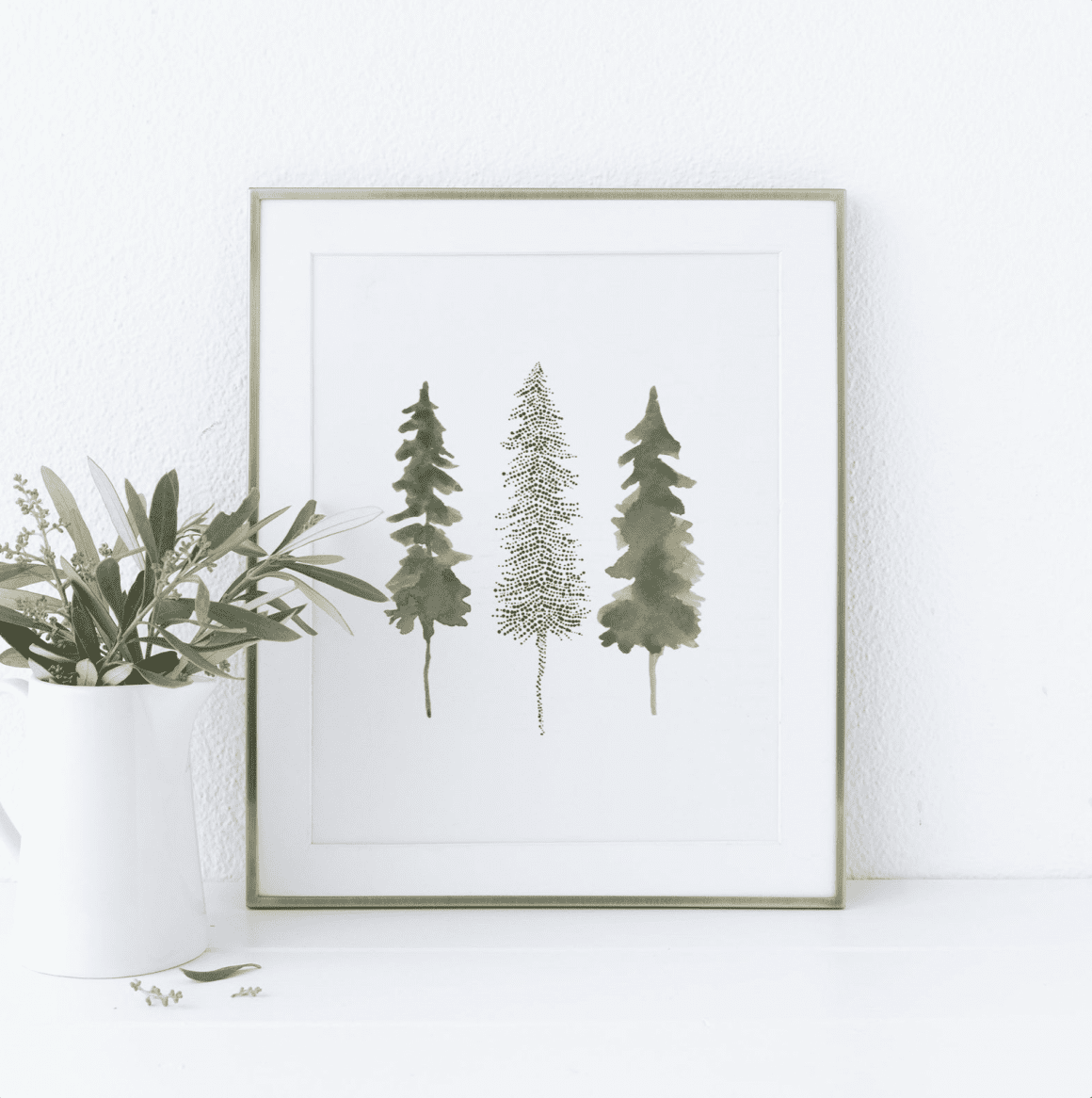 Nothing communicates Christmas better than a Christmas tree. Here is a beautiful fine art print with a couple of Spruces. I think this is the perfect decoration to add a touch of Christmas to you decor without being too much or as an additional piece to some of your other decor. This could be a perfect print to switch out some of your regular prints over the Holidays.
Find it HERE.
#11 Christmas Eve Candleholder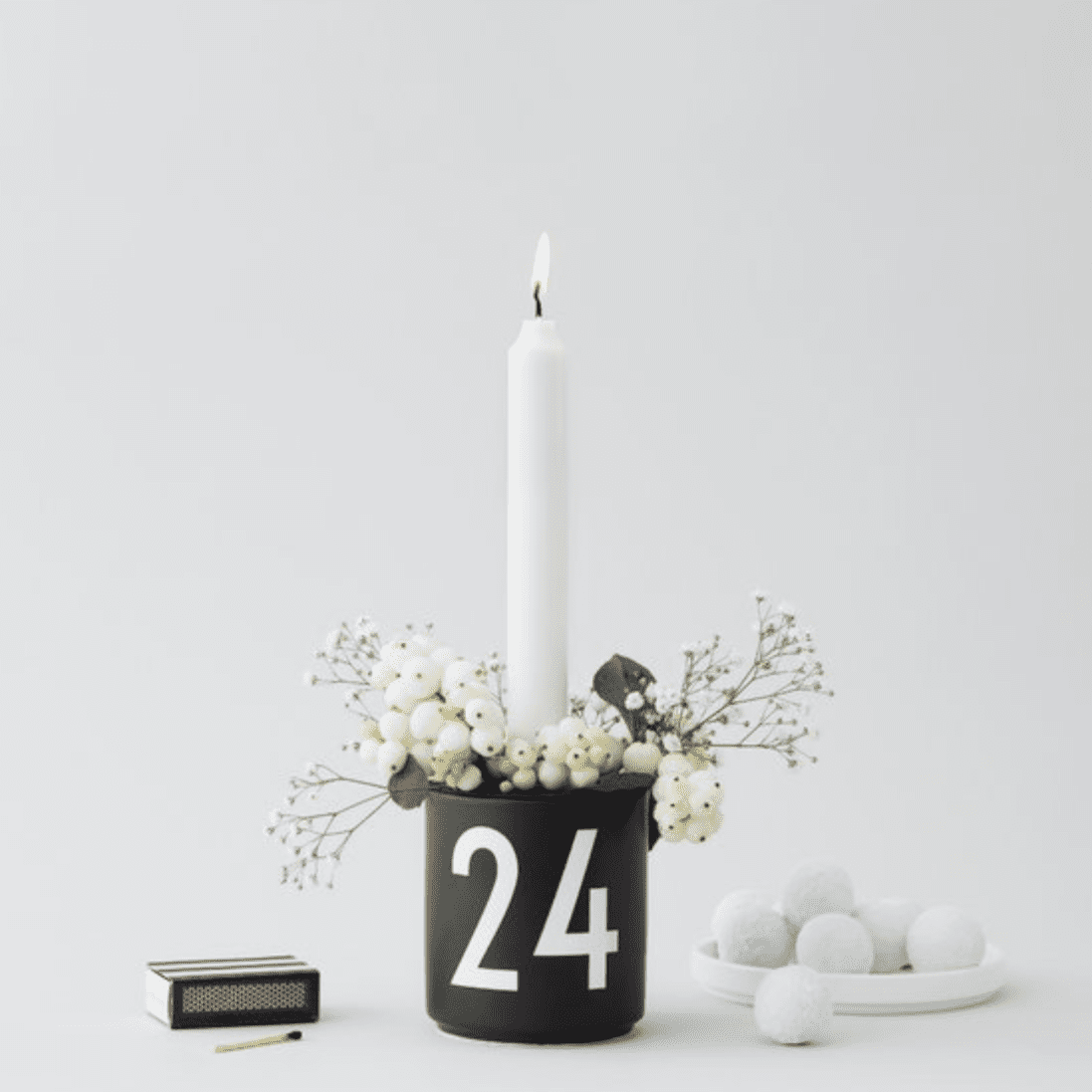 This is a fun idea of a decor to use specifically on Christmas Eve. I know this one might not be for everyone as some of you are having the big Christmas celebration on the 25th. But for all of us who celebrate on the 24th of December, this could be the perfect addition to your minimalistic Christmas decor on Christmas Eve.
Find it HERE.
#12 Scandinavian Christmas Gnomes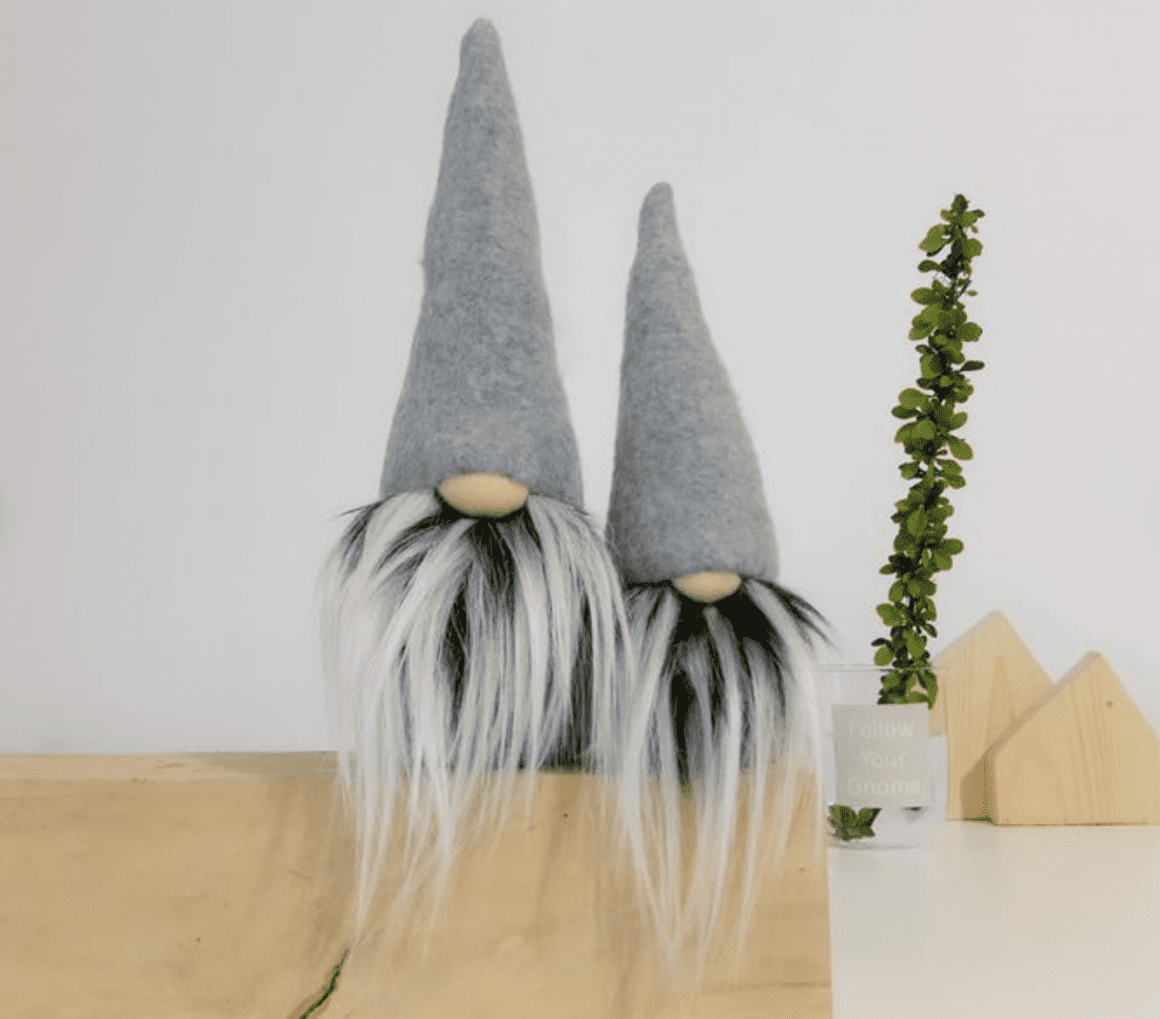 In Sweden, these kinds of Christmas gnomes ( tomte nisse ) are a very common Holiday decoration. The Scandinavian "tomtenisse" is a mythological creature from the Nordic folklores associated with the Christmas season. According to the folklore tradition, they live in the barns of the farmstead and act as a guardian of the property and livestock if they are treated well by their host family. In comparison to the American tradition where you set out milk and cookies for Santa at Christmas, in the Nordic folklore you put out a bowl of rice porridge to keep the gnome happy on Christmas Eve. As far as decorations go these woolen gnomes usually come in red, but I especially liked these gray ones.
Find them HERE.
That's all for today. I hope you found some nice new decor or decor ideas to add to your home in our Minimalistic Holiday Decor Guide. Let me know in the comments which one was your favorite!
Until Next time,
HEJDÅ!
(goodbye in Swedish)
Josefine for Scandinavian Style House
FYI: The clickable links in this post are affiliate links which means that if you shop through them we get a small percentage of the sale. This helps us to keep going and continue to create great content for you here.