Creating the perfect minimalist home is all about finding the right balance in terms of design and decor. It's a delicate equilibrium that many people struggle to achieve – but with a bit of effort and creative thinking, it can be done! Minimalism does not always mean having less; it simply means choosing things that are high quality, timeless, and uncomplicated. If you want to create an environment in your home where only essentials remain, here are some tips for creating a beautiful minimalist space.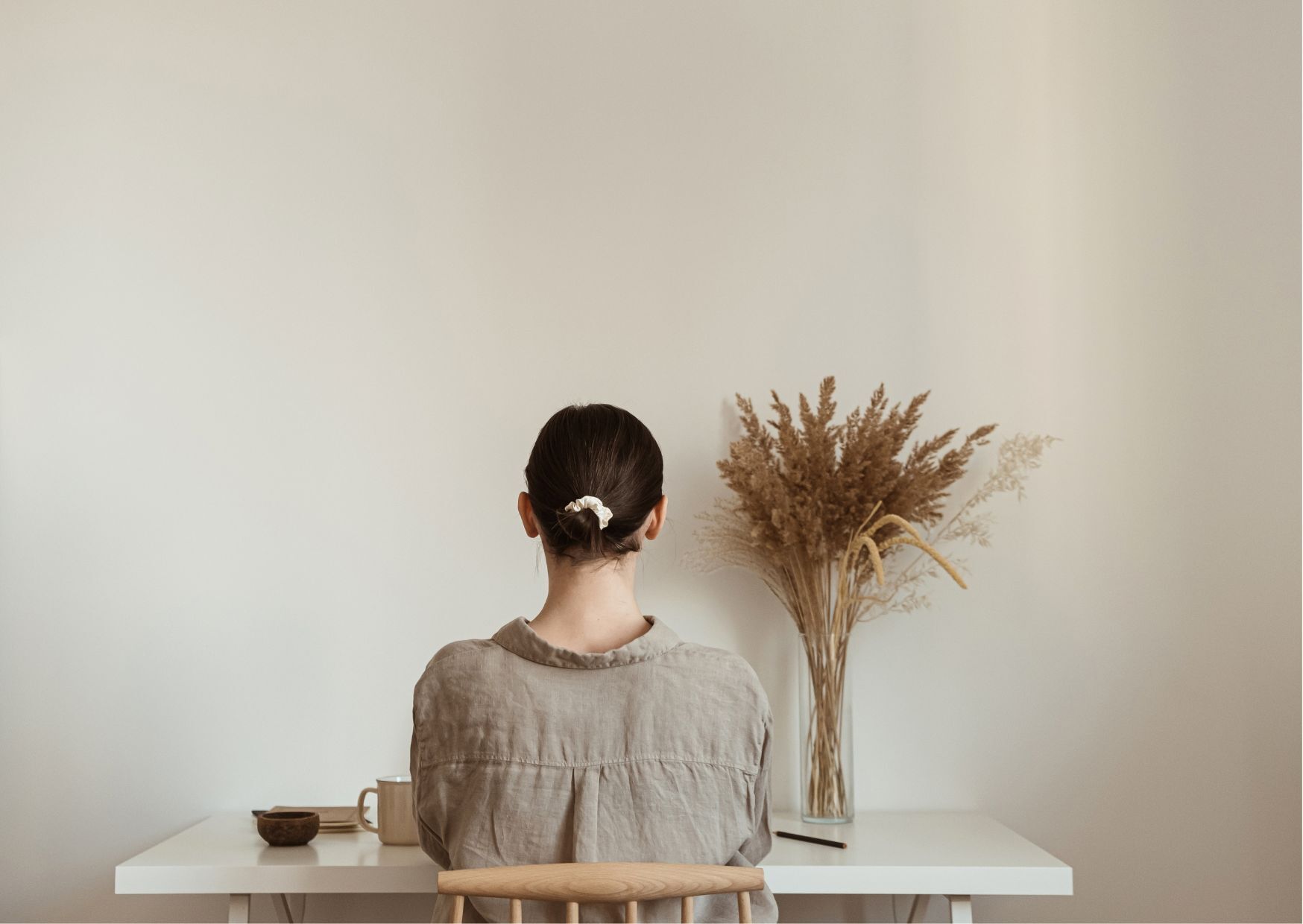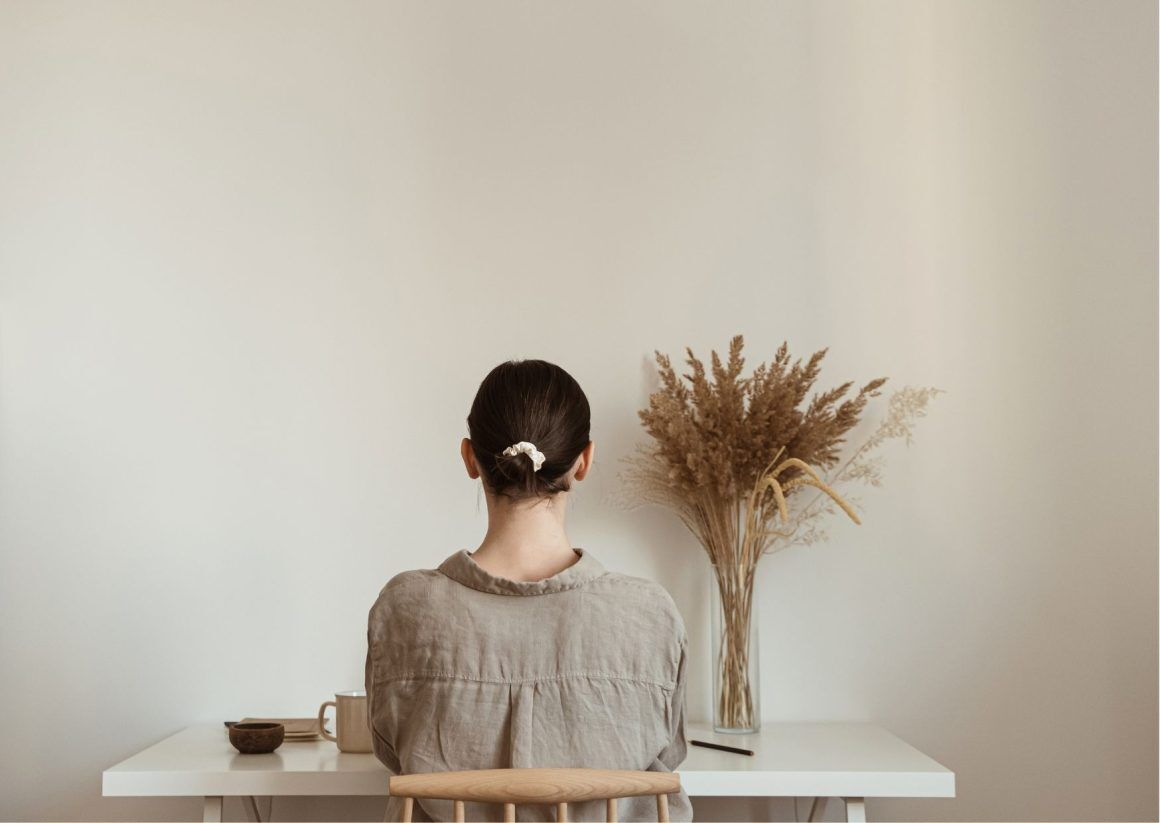 What is minimalism and how can it work for you?
Minimalism seems to be more popular today than ever, and for good reason! Minimalism is an approach to life focused on simplicity, clarity, and purpose. It's about identifying our core values and letting go of things that don't matter in order to invest our time, energy, and resources into what really matters. We may think we need a lot of material possessions or external distractions to be happy but this is not the case.
By embracing minimalism, we can take steps towards living with intentionality- deciding what is important to us and pursuing it with focus. Whether it's applying it to material items, digital overload or unsubscribing from e-mails, there is no wrong way to practice minimalism as you search for ways to ensure your lifestyle is working for you. Ultimately minimalism gives us the freedom to live how we want as well as make decisions that serve our highest goals and values.

How to declutter your home
Decluttering your home can be a daunting task, but it is also deeply satisfying to create an organizing system that works for you and helps simplify your daily life. One of the simplest ways to get started is to work room by room and tackle each space one at a time – this allows you to focus on each area and gradually make progress.
Begin by making two piles: one for things that you need and use frequently, and another for items that you don't need or want. You can then go through each pile one by one to determine what you should discard or donate. Think about what items you use regularly, and set aside those that need to be cleaned or repaired. If you're having trouble parting with certain items, try putting them in storage for a few months until you decide whether or not they are essential. Get rid of any things that have not been used in a long time.
You may find that decluttering serves as motivation and energy for creating new organizational habits, ultimately bringing peace and balance back into your home.

Intentional Organization
Once you've decluttered a space it's time to think about how to organize it in the best way. Organize what's left in a way that makes sense to you and your lifestyle. Make sure the things you are using daily are easy to reach and actually have a dedicated space to be stored and put away. There is no use in doing all this work, if the things you are using often will end up out on the floor anyway because there is no smart storage solution to easily put them away.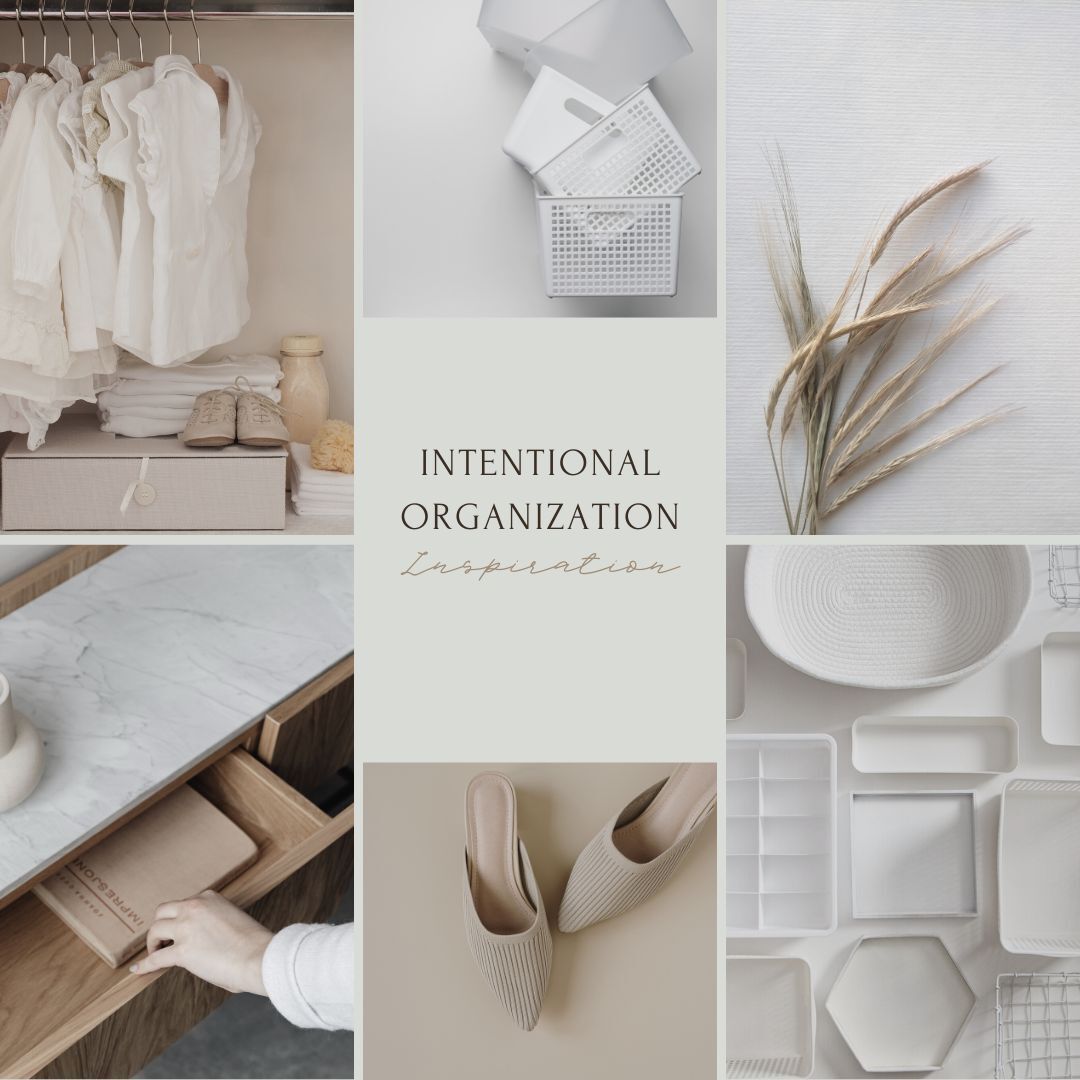 One practical way to add more organization is by creating dedicated storage units such as shelves or baskets to keep the items in each room organized. To find things easily, try using labels that describe what can be found in each basket. I'm a big fan of hidden or built-in storage spaces, where you can shut the door on all those labeled baskets. That way it's easy to find when I need it, but out of sight most of the time. Hiding them will help open up the space and make your home look much larger.
If you want more practical inspiration specifically on personalized organization we have a whole blog post about that here.
Pick simple furniture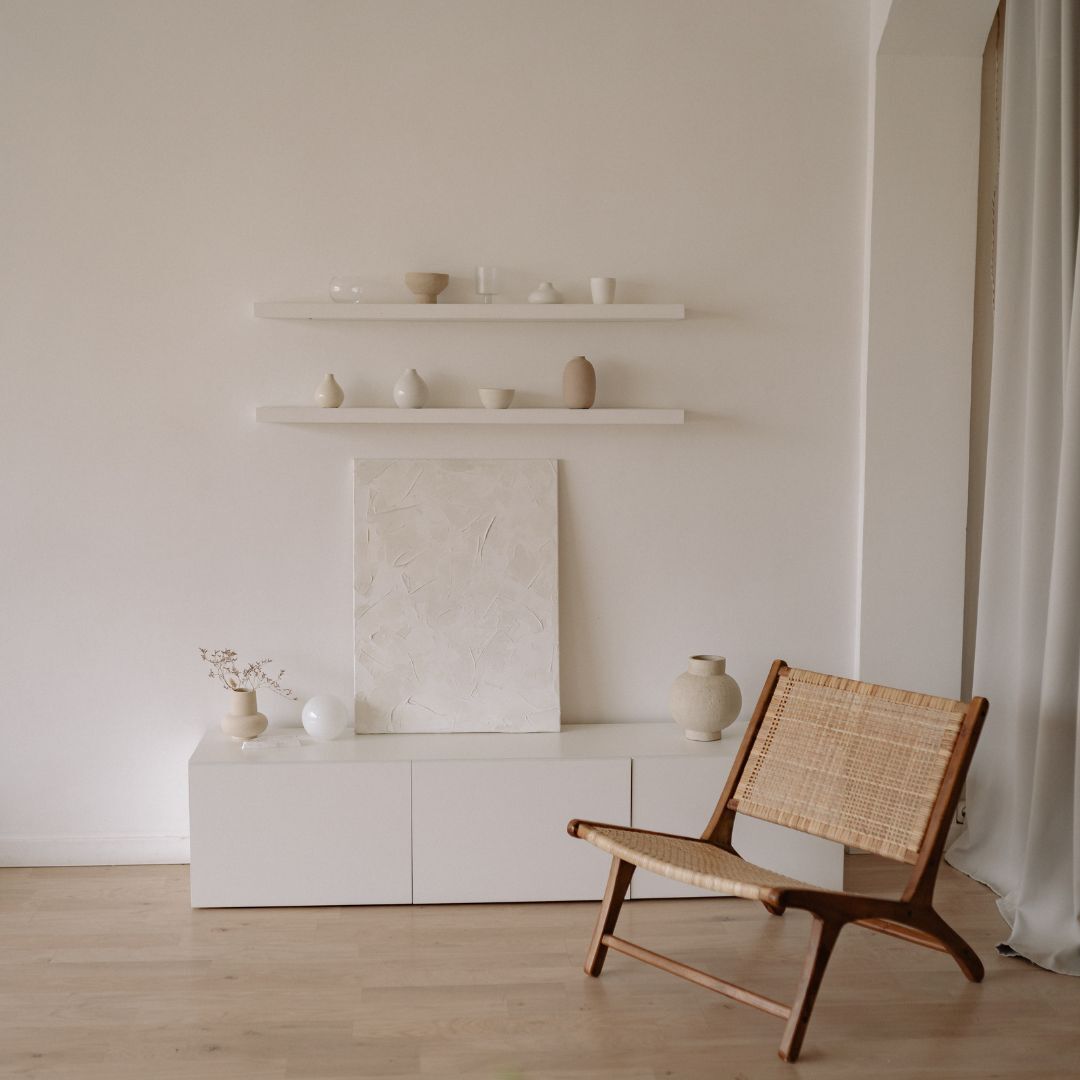 When selecting furniture for your home, choose pieces that have clean lines and minimal embellishments. Avoid bulky furniture and opt for pieces with slim silhouettes that won't overpower the room. Stick to neutral tones such as white, gray, or black so that the furniture won't be too distracting from the overall look of the room. Finally, make sure each piece serves a purpose – if it doesn't add value to your life or the room it's in, then it probably doesn't belong there.
Choose a color scheme and stick to it
One thing that can make any home or space feel overwhelming is if there are too many colors, patterns or styles mixed all at once. But colors and patterns can also be the thing that makes a space feel like you. The magic is in finding the perfect balance here. Something that can help is choosing a color scheme of a few colors that you stick to as you are rearranging and styling your new minimalist room. If you use these colors as accent colors on pillows or a few selective decor items it adds a pop of color without feeling overbearing or cluttered.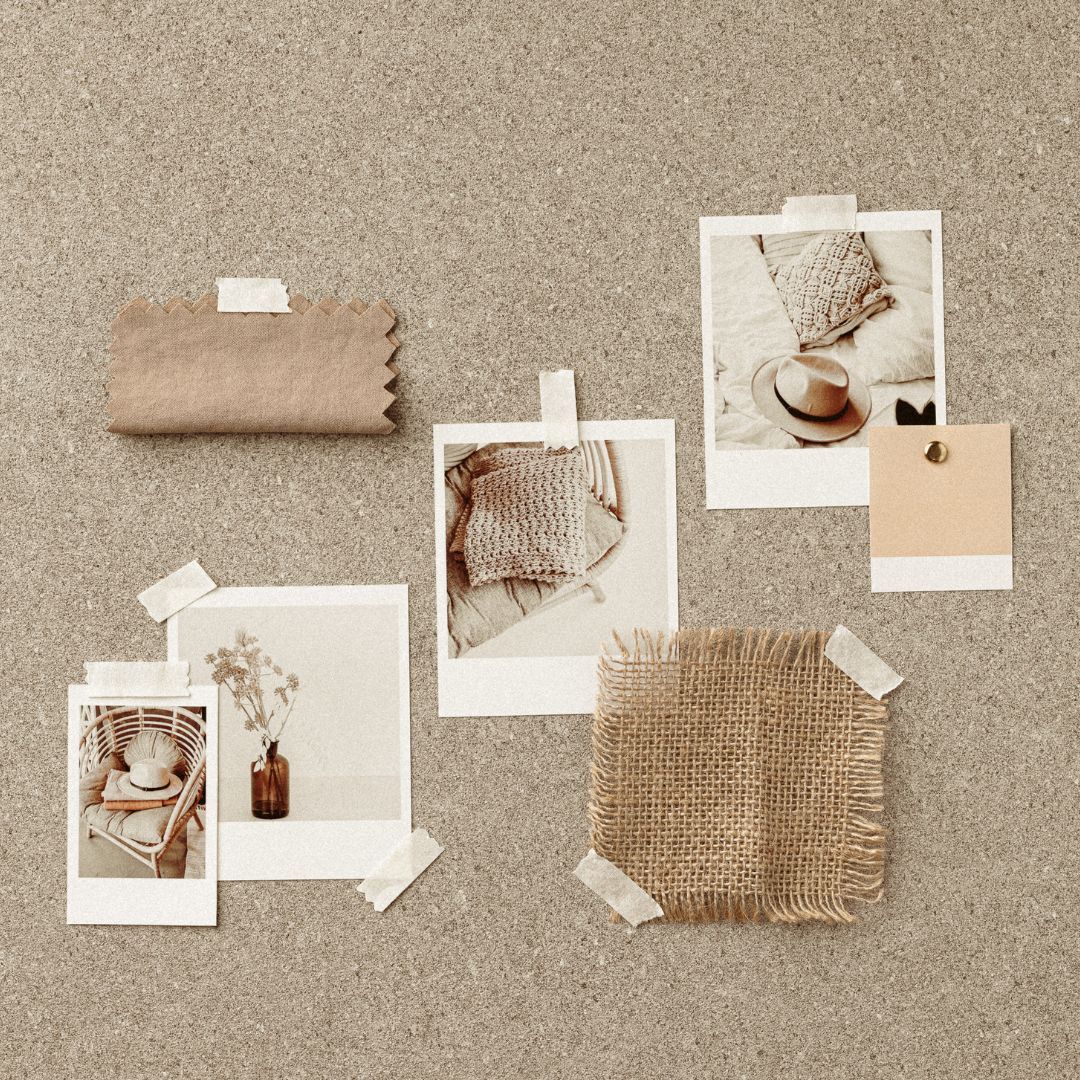 Stick to one pattern per room
As far as patterns go I'd suggest sticking to one patterned item per room. This is especially important if the pattern is on the bigger and bolder side. By not overdoing it here you are actually highlighting that one piece and making it the hero of the room, without making the space feel overbearing. The same idea goes with smaller patterns as well. The more different small patterns you blend, the more each of them dissappear. By accentuating one it's more likely that the intricacies and details in that pattern is noticable.
Play with different textures
One thing many people forget when trying to create a minimalist home is the power of mixing textures. Adding texture with pillows, throws, rugs, and other textiles can really bring life to an otherwise dull space. As we're a Scandinavian-style-focused blog we'll always have a bent toward using natural materials and textures, but the theory works on all textures.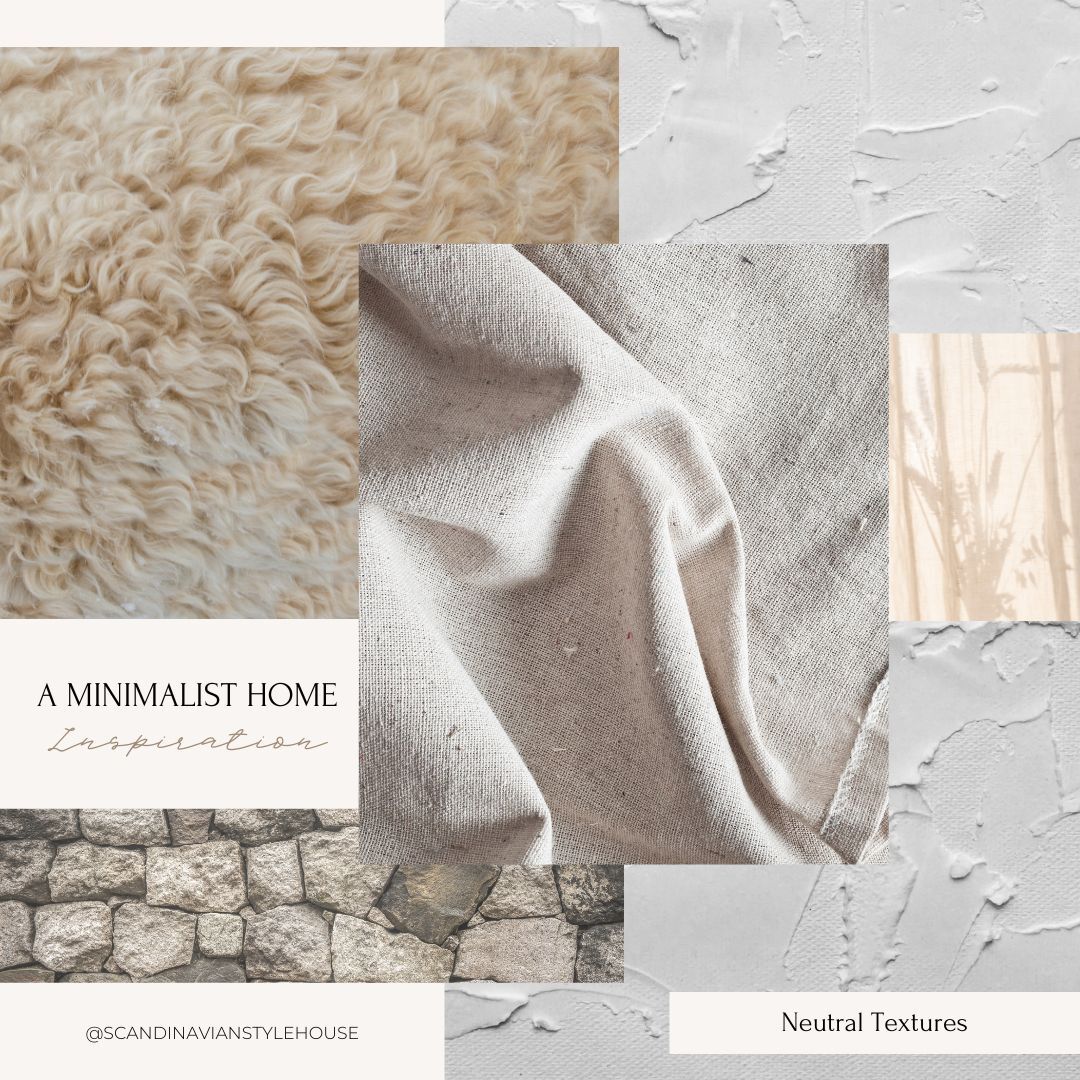 You can also add an artwork with texture, a piece of furniture with an old patina, or play with mixing matte and shiny surfaces. These small touches can really help tie together a cohesive look while still keeping things simple and straightforward.
Make a plan for future purchases
As you just spent a lot of time purging and getting rid of things, it's great to make a plan for how you will navigate future purchases so you don't have to redo the whole process every few months. Here is my own personal checklist I go through before I purchase something:
#1 Does it have a purpose?
#2 Do I think it's beautiful or well designed?
#3 Do I actually need it?
If an item doesn't check all three boxes I usually pass on it.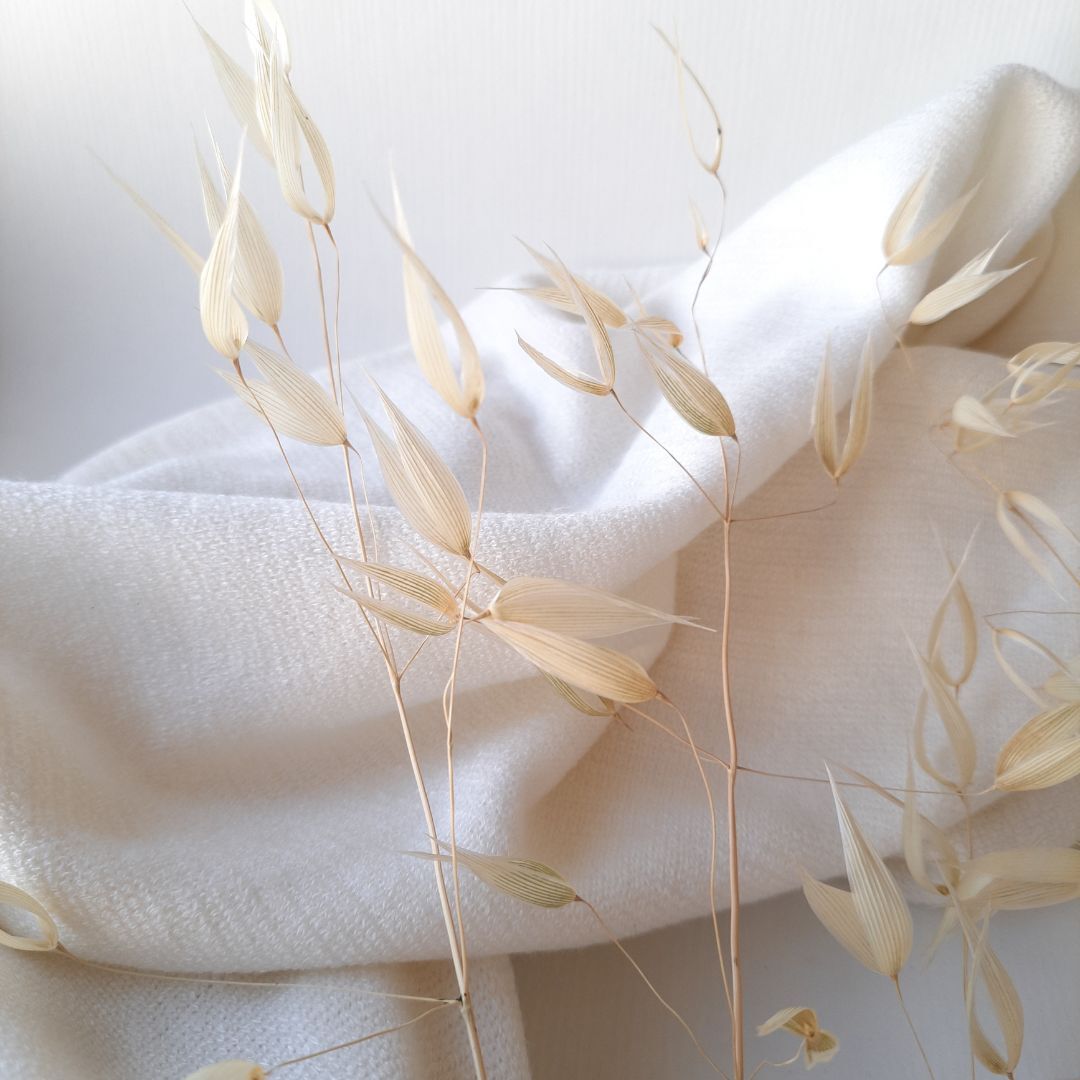 That's all for today. We hope you enjoyed this blog post on how to create a minimalist home. Let us know in the comments below if there is anything we've missed or that you would want to add.
Until Next Time,
HEJDÅ!
(that's goodbye in Swedish)
/Josefine from Scandinavian Style House